Used Embroidery Machines Overview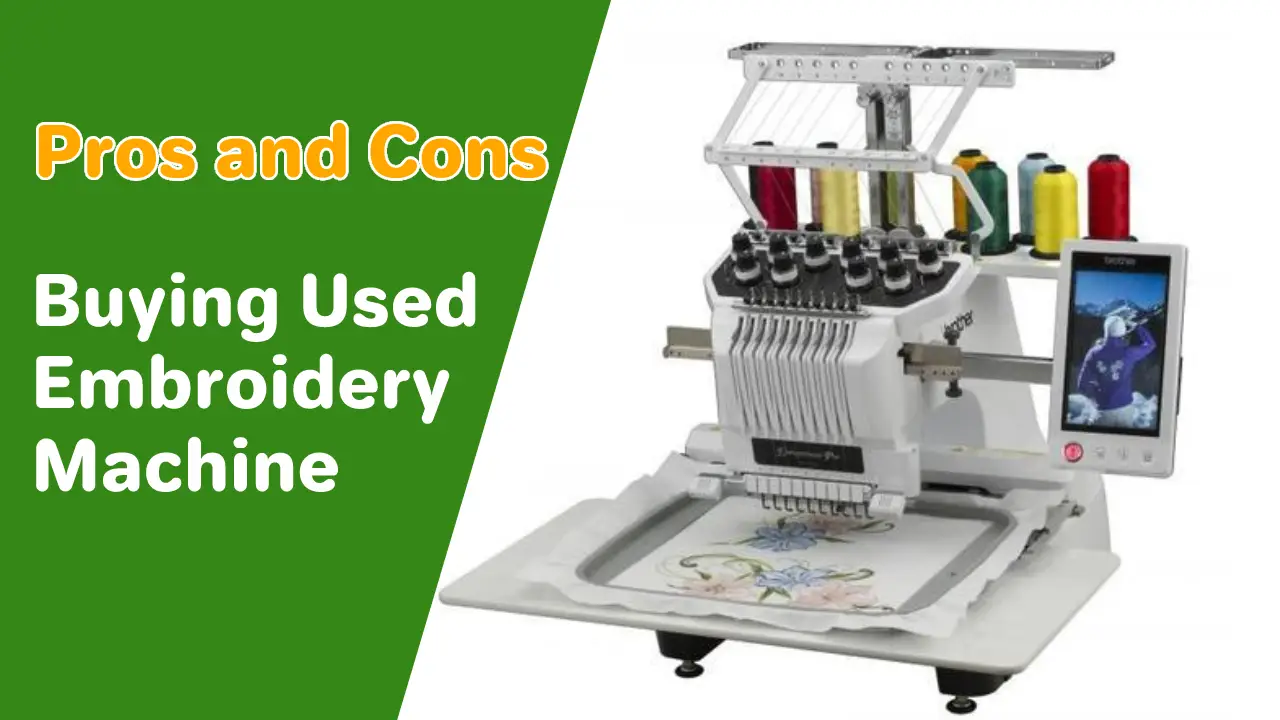 Embroidery Digitizing Services
If you are looking for embroidery digitizing services, EM digitizing is one of the 
best embroidery digitizing
 company. Providing all types of embroidery digitizing. I recommend you test digitizing services.
A wide range of used embroidery machines is available at affordable prices on popular sites. But how do you know you're really getting a great deal? It is important to consider what machine you need. If you are looking for an affordable sewing machine for beginners, quality may not be your first priority. Still, if you are an experienced embroiderer, you will need a versatile and durable machine and you will need a little more.
Let's take a look at what you should consider when buying a used embroidery machine.
Used Home Embroidery Machines
If you are willing to work patiently, travel a bit, and check out the Facebook Marketplace and eBay frequently, you can find a lot of used home embroidery machines.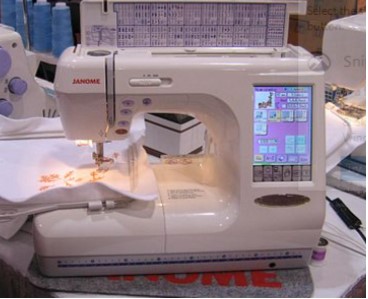 If you search for the most widely used embroidery machines on Facebook Marketplace and eBay, the sites will begin to recognize your search history. Once these sites find out that you are interested in embroidery machines, they will do more for you.
Once I started searching for used home embroidery machines on Facebook Marketplace, more lists for them started appearing in my feed. It's no coincidence that the used Brother PE535 appeared in my feed shortly after. I was the first person to contact the seller and beat 6 other interested buyers. And, I'm sure that's just because Facebook knew exactly what I was looking for.
Wondering why anyone would want to sell a homemade embroidery machine? In my case, the buyer just got bored trying to figure out how to use it. I'm sure he never took the time to learn how it works, he had a couple of failed plans and then gave up. As a result, she just wanted to get rid of this machine as soon as possible.
Another seller I contacted wanted to sell her home embroidery machine because her approach was too weak to use it.
Most of the time, I've seen people sell their embroidery machines when they're ready to upgrade. Therefore, it is quite common to find a used home embroidery machine with 4 ″ x 4 ″ hoops (such as PE535 and SE600). While this is one of the best embroidery machines for beginners, many people who love this craft move it fast.
Used Commercial Embroidery Machines
While many people grow with their 4″ x 4" hoop embroidery machines, there are also individuals who grow with their commercial embroidery machines.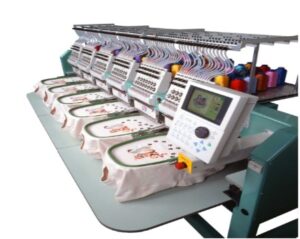 For example, one may feel that his 6 needle machine is not enough and he wants to jump up to 10 needle machine. This can be a great opportunity to jump in and scoop up a used commercial machine.
However, in my opinion, the best deals on used commercial machines are created when companies or individuals want to get out of the embroidery business altogether. They will probably be more willing to part with their machine at a lower cost than someone who is just upgrading. The upgrader will want to get the most out of their existing machine to fund their next purchase.
Pros and Cons of Buying Used Embroidery Machine
Pros
The benefits of buying a used machine will be the money you can save yourself in the beginning and in the future. On average, a buyer can save up to 30% on a machine if they look at many different routes, including professional agents, private sellers, and companies.
The advantage of using an authorized agent is that he can help and assure that the machine will suit your needs. Private sellers can sell these used machines for much less than a new machine. However, when buying a machine, it is important to consider its quality.
Included software and accessories
Many used machines come with software from previous owners that allow you to load designs and many more features from the Internet. The previous owner will sometimes be able to provide accessories such as stabilizers, hoops, design software, fees, and embroidery thread.
Another proponent of used machines is that they come with a number of warranties that will last for a few years, eliminating the risk of machine breakage in the near future. However used machines require a lot of maintenance and you need to be prepared to take good care of your machine. Used with good care, the machine can be kept in good condition for many years to come. 
However, it is important that the previous user took good care of the machine. Before you buy, make sure the machine is in good condition and works well without any defects. This can be a mistake when buying a used machine. The previous user could not take care of the machine while using it, and as a result of which the machine was running badly.
Cons
New Machines include Training and Support
If you are new to machine embroidery, it is important to consider the support, training, and startup kits provided with the new machines. One downside to buying a used machine is that training and assistance can be an added expense. With a new machine, you can make a fresh start with brand new technologies and systems that guide you on the successful path of embroidery. When buying a used machine, consider buying a new model that incorporates this technology and support so that you buy the machine for the first time.
One of the reasons for used machines is the lack of old parts which makes it difficult to find the parts needed to repair your machine. Before buying an old machine, research the availability of each brand and old parts and whether they are still available.
One of the disadvantages of buying a used machine, in the end, can be the hidden and additional costs that can outweigh the initial purchase savings. Some used machines may need to be repaired sooner than expected or often one of the disadvantages of buying from a private seller, given the age of the machine, is the increased risk of the machine breaking down or malfunctioning. Or worse, another machine.
Main Factors to Consider Before Buying a Used Embroidery Machine
Some owners decide to sell their – relatively new embroidery machines so that they can get better machines. But, there are a few factors you need to consider as a buyer.
1. Age and spare parts
The first thing to consider when looking for a used embroidery machine is age. Models that are relatively new and still under warranty are the best choice. They are still a safe choice and can be repaired for free. Only then, consider the spare parts. Always buy a model for which you can easily find spare parts in minutes.
2. Buy from agents instead of individuals
If you want a safe purchase, you should choose an embroidery machine from the agent. They are careful to sell these machines and they will make sure you get a reliable and fully functional machine. On the other hand, if you buy from individuals, you may find a not 100% operational machine.
3. Always prefer sewing and embroidery machine
A machine that can sew and embroider is always the most preferred choice. They may be a little more expensive, but they are like two separate machines. For serious consumers, this is the only alternative and is highly desirable. Of course, this is not the case if you already have a sewing machine and you are only looking for an embroidery machine.
4. Compatibility with new computer software
Here it is. If you get a new embroidery machine, it will be 100% compatible with the latest computer software. If you find it too old, it doesn't match. This means that either you will need to find old software or you will not find new designs at all! That's why it's important to have a machine that can be paired with a computer that runs popular and new software for pattern design. If you want to learn more about embroidery software check out this article: Best Embroidery Softwares free and Paid.
5. Number of needles
For those who plan to use the embroidery machine in commercial applications, a multi-needle model is the best choice. These machines can be used for many tasks at the same time and they are more efficient. On the other hand, if you need a machine for small tasks, go for a single-headed model that supports 10 needles. It is more affordable and will complete a task without any problems.
6. Understand how an embroidery machine works
To fully operate a used embroidery machine, you need to understand how it works. To get a better idea, if you have no experience, check out the buyer's guide, instructions, and videos. Pay special attention to bobbins, threads, selectors, and pre-programmed designs. Also, check the display and make sure there is no damage or problems.
7. Choose the top brands
For most of you, the choice of embroidery machine made by a well-known and popular brand is a safe choice. First of all, these machines are more reliable and durable than machines made by unknown brands. They also have better support, easier to find spare parts and they come with more features. We can say once again that they are a safe choice and therefore should be considered. Ultimately, when you decide to sell your machine, a brand can make a huge difference. Made by well-known brands will keep their value up.
Conclusion
Buying used sewing machines is risky. You face the possibility that the second life of these models may be shortened. If you buy a second-hand sewing machine, you will have to spend more time cleaning and repairing it.
If you are looking for a used embroidery machine, it means you want to get everything, yet pay less. This is a clever strategy that may not only work, but only if you consider all the facts we have mentioned above. They will make sure that you get the best embroidery machine with useful features that will last you as long as you need it. Even if you decide to sell it, you will get a part of the money back.
Young age. Compared to other industries, the technology associated with embroidery machines has not changed so fast. Therefore, a 10-20-year-old machine can still be very good. However, older machines may have obsolete cables and memory cards that you cannot use.
The best choice for embroidery is sewing count. For example, your machine can produce 20,000 to 30,000 stitches per hour, which means 20,000 to 30,000 stitches, costing .6 20.67. So, for 1000 stitches, it costs between 68 0.68 and $ 1.03. Now, this should be your standard price per 1000 stitches.
So what is the appropriate number of stitches for a used embroidery machine? Well – considering that most embroidery designs cost between 1,000 and 10,000 stitches – one machine can fasten a million stitches very quickly.