What type of thread for embroidery What should I choose to should I This is among the most frequent queries we get asked.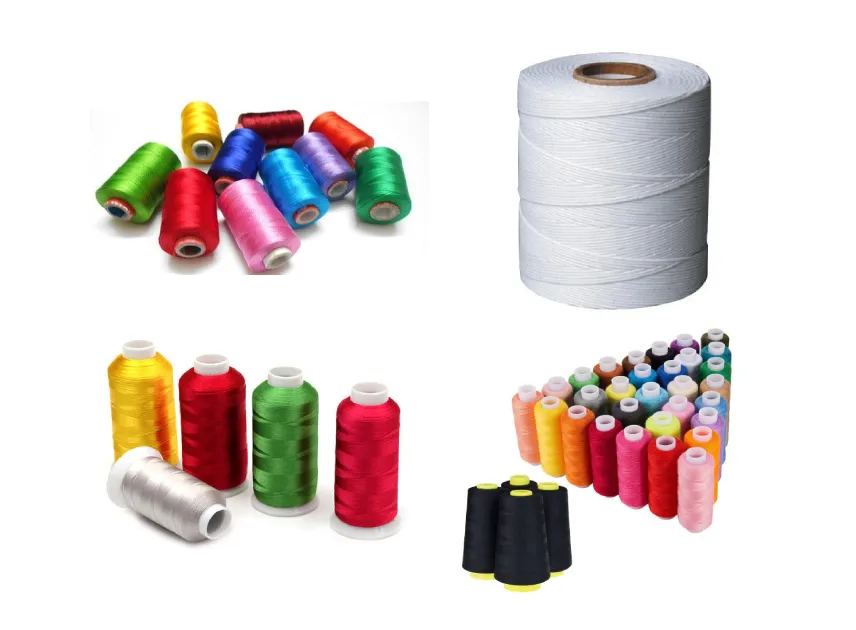 Embroidery Digitizing Services
If you are looking for embroidery digitizing services, EM digitizing is one of the 
best embroidery digitizing
 company. Providing all types of embroidery digitizing. I recommend you test digitizing services.
Type of Embroidery Threads
What type of thread for embroidery What should I choose to should I This is among the most frequent queries we get asked. The answer is straightforward but also a bit difficult but also a challenge.
The first thing to consider is which fiber to choose. Polyester, rayon silk, cotton or metallic? Each has advantages and disadvantages, but ultimately it boils down to your personal preferences. 
We believe in using the thread that works to your particular project. If it is a good fit for your machine and you love the results you can get from it, then don't be afraid to take advantage of it! Beware of letting the embroidering "police" tell you what you can or cannot apply to your project. Although it may sound odd the machines that make embroidery have their own preferences as well. Try different threads, and don't be afraid of using one particular thread simply because it's "made for that".
What will be the right thread for machine embroidery?
To ensure, what is the suitable and right thread for your machine embroidery? We will discuss some threads and their characteristics.
Rayon Thread
Rayon threads for embroidery are the most sought-after threads in machines for embroidery. They work consistently well in high-speed machines and have no fraying or breaking. Rayon is a high-sheen thread that is often utilized as a less expensive option to silk.
The majority of Rayon threads for embroidery are sold in 40wt. However, 30wt threads can be obtained with minimal effort. A variety of shades and colors is available as well as variegated shades.
Although some brands may be rayon threads, they are generally not colorfast. It is recommended to stay clear of making use of bleaching agents that are not specifically designed to dye colors.
Stitches made with rayon threads are extremely smooth and uniform, leading to a superior quality embroidery.
Rayon threads can degrade with time, therefore attention must be paid to how they are stored. In regions with low humidity rayon threads can be kept in the refrigerator to prolong the life of threads for the longest time feasible.
Polyester Thread
Polyester is quickly becoming more popular in comparison to the popularity in Rayon threads used for sewing. It's a strong and affordable thread. Polyester embroidery threads don't shrink or fade during the washing.
The sheen, or luster of threads made of polyester is between the luster of rayon and cotton.
Polyester threads can have some stretch or give.
Polyester embroidery threads can be found in a range of solid colors and variegated ones. Much like Rayon the most well-known sizes of the thread are 40wt however, 30wt and 50wt threads are also available.
Cotton Thread
Threads for embroidery made of cotton are available in a variety of weights which is ideal for a variety of embroidery tasks. 40wt and fiftywt are the most popular, however, cotton threads can range from 8wt up to 100wt.
Cotton thread isn't able to stretch very much it will rupture if pulled tight. The thread of cotton will become faded with time and shrink when washed and should be treated like cotton fabric.
The majority of the threads that are sold today are Mercerized. It is a chemical and heating process that enhances the shine and luster of threads. In the process of mercerizing, the threads that are fuzzy are burned away and create a smoother surface. The smooth surface reflect light, enhancing the shine that the thread. Additionally, it has an effect on increasing the water absorption which makes the thread more easy to dye.
The long staple variety of cotton can be softer and more durable in comparison to normal cotton. The majority of high-end threads are made from long staple cotton. This results in more supple, tougher and more lustrous thread. Long staple threads are likely to have less slubs and chunks of lint that are spinning into the cotton threads.
Silk Thread
Silk can be described as elastic but very durable thread and is one of the most stunning naturally-derived fibers. It has a beautiful sheen and gives distinct appearance when used for embroidery.
Silk that is pure filaments are the finest quality silk as the fibers don't need to be spun. They are naturally long strands of silk from the silkworm.
Spun silks are comprised from shorter fibers. They are derived from broken cocoons , or the beginning and the end of cocoons.
Silk thread, as well as projects that are made with silk thread can be washed gently in the washer using mild soap. Bleaching agents shouldn't be used since they could harm threads.
Most of the time with regards to thread, you will get what you spend for. Thread that is of good quality will hold up to the demands of high-speed machines, without shredding or breaking. Cheap bin threads are cheap however they are not of good quality and can cost you the time as well as frustration.
Best Embroidery Thread Brands
Choosing the best embroidery thread brands can be overwhelming when you stand up to hundreds of unique options. Our review will help you consider the leading machine embroidery threads brand.
Madeira Incredible Best Embroidery Thread
Mettler Poly Sheen Polyester Embroidery Thread
Floriani Embroidery Thread
New Brothread 63 Embroidery Thread
Sulky Embroidery Slimline Thread
Madeira Incredible Best Embroidery Thread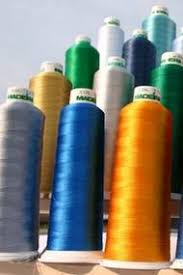 Madeira can be described as an International embroidery thread manufacturer which is from the USA. Madeira's incredible Thread has an array of vibrant colors fantastic packaging, perfect for outdoor fabrics and machine embroidery. It's the top-rated of the top Embroidery Thread brands, and for embroidery, Rayon is considered the most durable material made by Madeira.
Specification:
Madeira Rayon includes more than 80 hues of Madeira Rayon Embroidery Thread with a rate of 220 yards for each spool.
It consists of rows upon rows of silk embroidery thread.
It is equipped with a distinct thread box that is easily joined to the machine.
It's simple to arrange threads within the box.
Each Thread Box includes a separate section for thread colors. On each subdivided box, the shades and the number of threads in each box are written.
The package also comes with a CD with 42 embroidery designs that have been available for you to use.
CD designs include nature-themed characters such as trees, flowers as well as cartoons.
Mettler Poly Sheen Polyester Embroidery Thread
Mettler has become famous for its premium and shiny embroidery threads, which are exported to over 100 countries. Mettler has grown into an iconic brand. It has gained a lot of attention in the wholesale market over the last 30 years.
Specification:
It's offered in 435 different colors and is available in two variations: the first one is 220 yards, and the second is 875 yards.
Most home users make use of 220 yards, and industrial users can use 875 yards.
It will help you achieve perfection when you work.
They have a bit of elastic and can cause them to become tense.
The best choice for quilting, overlocking and sewing dresses.
It is used in clothing for hospitals, sportswear, and work clothes due to its Tensile strength.
Floriani Embroidery Thread
The Italian Company has gained a lot of recognition in the embroiderers of all over the country in the last century. The most widely used Floriani is renowned for its extensive range and is highly favored because of its mobile applications as well as desktop applications. It has a high sheen and high tensile.
Specification:
Floriani Polyester Fabrics Thread is available in 1000m-5000m cones.
High-sheen, stunning, and high-tensile embroidery thread designs with thousands of colors.
A strong, lubricated, high-performance embroidery polyester thread can make fantastic products. It will also add color and an attractive appearance to your finished product.
Floriani thread offers amazing resistance to chemicals and washing.
This Thread also works wonderfully on machine quilts and for decorative stitching.
It has lengths of 1100 yards to threads.
New Brothread 63 Embroidery Thread
The brand is similar to an established local brand and, more importantly, it comes in a variety of colors. Moreover, the local business is doing well due to the fact that these items are used by fashion designers and home users. They are affordable and easily available at all prices.
Specification:
We can make use of all threads of different machines in the most sophisticated computerized sewing.
Each spool is made up of 550 yards. The entire set has 40 colors.
Bro threads are non-freaky threads which make them more user-friendly.
It is widely regarded as the most suitable embroidery thread for beginners.
Sulky Embroidery Slimline Thread
The sulky slimline Thread comes with many beautiful shades with unique and distinct shades. The slimline box that it comes in is as many as 104 little spools, as well as the Universal slimline box has 64 spools. Each spool is unique and user-friendly, and the Storage box provides a secure method of storing the spools.
Specification:
Small items can be made into lace without the need for a stabilizer.
It is easy to make ready-made dresses that embroider on the shoulders, the sleeves and back, for example.
The bright and vibrant shades are offered in this box.
There are 104 spools of embroidery thread in the original box and 64 embroidery thread spools in the box that is universal.
Your Thread is guaranteed to never drop, even if the box is upside-down.
The spools all stand out and are easily open.
Do we need to buy the cheapest threads?
Once you start a machine embroidery business, the first thing every buyer sees is, that the thread is not too costly and meets the requirements for an affordable business keeping in mind the needs of the customer. Most customers demand affordable items so the Rayon and Polyester are always on top of customer choice and demands. The silk thread is much more costly and used for luxurious dresses. Some cheapest brands of threads are Madeira, Sulky, and New brothers 63.
What quality and weight do they have?
Every time, when you see quality versus quantity standards you must prefer quality over quantity for machine embroidery. Do not buy old threads! And try to buy the most recommended threads in the market.
Most people don't think of the weight of thread but is recommended to use the most suitable thread for machine embroidery. Usually, the weight is 30 to 50 wt weight is best for machine embroidery. So rayon, polyester, cotton, wool, and silk fulfill the requirements of machine embroidery.
The most impressive aspect of the top sewing thread is its wide range of materials used to make the fabric. The threads that we have reviewed are of the best quality on the market.
If you choose any of the threads, you'll be happy that you are receiving a high-quality product that will deliver outstanding outcomes. This Madeira Embroidery thread is the finest Thread that can be purchased because it is made of top threads of high quality and is among the best colors currently available.