Embroidery Digitizing Services
Your search for online embroidery digitizing services ends here! We Digitize your Dreams with Stitches. We have a skilled and focused team of expert digitizers to cater to all of your digitizing needs.
What is embroidery digitizing?
Embroidery digitizing is tracing artwork with stitches using embroidery software to turn it into embroidery design files to run on your embroidery machine.
It is the method of transforming artwork into digital form with the help of embroidery digitizing software. Our digitizing services have a strong ability to transfer any work of art into a language recognizable by embroidery machines. Our embroidery digitizing services are highly profitable if you are looking for digitizing your company's logo, symbol, artwork, and photo on the fabric for promotion and branding. We can convert images to embroidery files within few hours.
In the context of machine embroidery, digitizing is converting an already-existing design image to an embroidery design file, which can be used through your embroidery machine using stitches to the artwork using embroidery software. In the simplest terms, embroidery digitization uses embroidery software to create the machine embroidery designs file containing a sequence of commands that instruct the embroidery machine which stitches it should stitch that design.
While the above explanation is quite simple, we can guarantee you that there's plenty greater to embroidery digitizing than is apparent to the naked eye. The process of digitizing embroidery is similar to painting using stitches. Just as in painting, certain rules are in place. Digitalizing is all about the physical properties associated with machine embroidery and learning to utilize digitizing software to produce the desired outcomes. The choice of the correct stitch type and direction of stitch is where the real learning curve begins. 
It's a matter of selection. Suppose you want to custom embroidery digitizing (image to embroidery file)or logo digitizing on your cap, shirt, jacket, or anywhere else for promotional products.
For this purpose, the process is simple: fill out the form with the design and requirements. You can attach any kind of file, i.e. png, jpg, pdf convert to embroidery digitized file. If you don't have any design, you can draw your logo roughly on paper or design it by yourself or from a professional designer. Then place an order with the attachment of your design and complete requirements of embroidery digitization work.
Here is the type of embroidery digitizing services that we specialize in: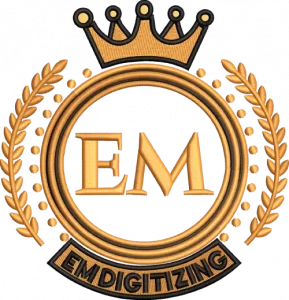 What exactly is logo digitizing, and why EMdigitizing is your top choice? Find out more about the highest high-quality and cost-effective logo digitizing service here.
With all the benefits of embroidery logo digitizing: logo digitizing is one of the most popular art worlds. From the most beautiful patterns to some of the more popular designs, embroidery logo digitizing is one of the most popular trends for the coming decade. Digitizing logo embroidery has been a major success in the business, and it has improved companies and their products, particularly when it comes to creating an impression.
With a custom embroidery digitizing service, it is possible to take the image of your choice or logo and convert it into an embroidery file that you can stitch on any garment or fabric. In this section, we'll talk about embroidery logo digitizing as well as its benefits and the ways EMdigitizing can assist you in getting the most accurate and digitally-created embroidery logos.
Digitizing a logo to be used in embroidery can be described as changing existing images such as a brand's or team's logo to embroidery files which can then be stitched onto clothing by machines. The aim of logo digitizing is to keep your original artwork and make it accessible in various digital embroidery formats such as .dst, .pes, .sew, etc.
Embroidery logo digitizing allows the logo to be stitched on many items and clothes for promotional purposes, such as caps and shirts, jackets, sleeves, etc. The embroidery digitization process of the logo guarantees that it will remain as beautiful as possible and is clear and sharp, regardless of the size.
By utilizing the exclusive digitization of your logo, it is possible to transform your business into a distinct image that represents the distinctive qualities that distinguish it from the rest of its competitors in its field or the marketplace.
Get Digitized Logo for Embroidery by EM Digitizing
The logo is the image of your company, and it represents all that you represent and highlights the uniqueness of your business. It is, therefore, crucial to purchase a premium digital logo that accurately represents the persona of your business. If you're looking to digitize the logo to be used in embroidery or incorporate it into websites, your style will leave a lasting impression.
EMDigitizing is a highly committed and skilled team of experts as designers, developers, and embroidery logo digitizers, Who make your peace of mind and satisfaction their primary goal when they provide the best logo digitizing process. You can now get digitized your logo to be used for embroidery.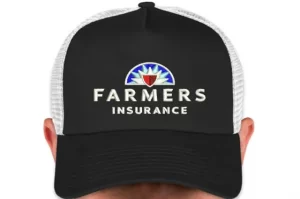 Cap digitizing is one kind of embroidery digitizing where an image or logo is digitally digitized and stitched on a hat or on a cap using the machine.
If you're like the majority of people are, then you've probably got some of your favorite hats and caps that you enjoy wearing. Have you noticed what sets them apart from others? It's their design and creative embroidery. You can get any image to embroidery design.
Cap digitizing is an increasingly sought-after kind of artistic embroidery utilized for personal tastes as well as commercial reasons. Its attractive features and customized designs make it an ideal option to promote branding and marketing in prominent sports and businesses. But what exactly is cap digitizing specifically? What are the reasons to consider applying it? We'll help you answer these questions and many more.
As embroidery is applied to t-shirts, pockets pants, and other items caps, hat digitizing is also becoming popular among all other embroidery design categories. However, the cap digitizing differs slightly from other services due to its curvaceous shape and the small attractive designs and often 3D images (for 3D puff hat embroidery).
Cap digitizing is becoming increasingly popular in the world of sports that allow fans to personalize their caps to reflect that team or team of their choice. They can do this by having the logo or emblem embossed on their caps, then creatively stitched using thread over the top creating a striking look.
Hat digitizing is an excellent method to create a unique design, and make embroideries for personal and commercial reasons, and even when you're looking to make your own embroidered caps and caps to stand out from other hats and caps. Our company digitizes embroidery designs for caps to help you grow your business using high-end materials.
Embroidery Digitizing for Hat by EMDigitizing
EMDigitizing is one click away from transforming your hopes and ideas into reality through our fantastic caps digitizing solutions. We are the best embroidery digitizing company that provides customers with digital images and designs for embroidery to caps for a very low cost, without sacrificing the quality of embroidery designs.
We provide a fast turnaround and have a skilled embroidery digitizer team, our services can be tailored to your requirements. We have a highly skilled team and experts that can assure the successful completion of your custom orders efficiently and in a timeframe that you have set.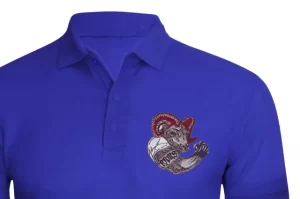 Left chest digitizing is the method of using the embroidery logo or image and then converting it to machine-ready .dst, .pes, or .xxx files that can be stitched to garments like polo shirts T-shirts, or hoodies on the left-hand side.
It is usually done using software like Wilcom, wings however, it is possible to use other software to will depend on the kind of image that you want to digitize. Left chest digitizing is more complex than other options because the colors, location, and stitch density are crucial in ensuring that your logo is perfect.
Many people working in the corporate world understand how crucial it is to have an official logo for their clothing, t-shirts, and uniforms. It doesn't matter if you're an officer at the front desk or a top-quality management staff member and so on. All employees who work for one company are bound to the company's logo and you can get an exact digitized file for the logo.
This type of branding will distinguish them from their competitors because people know the meaning behind their brand. A left-chest logo is not uncommon, but finding one that's attractive and draws customers in isn't something you'll often see.
Left chest digitizing has many applications in the corporate and textile industries as well.
In the case of representing the company's image, there's nothing better than having an eye-catching and inspiring logo. A great left chest design can transform any ordinary clothing item into something you'll remember for a long time. This will be the case especially when you're working in a business sector that is responsible for overseeing other clients or employees. Left chest digitizing is also useful for creating digital embroidery patches for polo shirts, and logo embroidery as well as hoodies and t-shirts. logo embroidery digitizing and uniform embroidery service.
Did you see an embossed Puma, Adidas, or Nike logo on the left-hand side of a t-shirt? It all began by utilizing the chest's left side for digitizing process.
Left Chest Digitizing By EM Digitizing
EMDigitizing is a top provider of your requirements in regards to the left side of your chest logo digitizing. We do not just believe in the importance of hard work We also aim to do it efficiently and effectively. As the top digitizing firm, we understand exactly how valuable and significant your logo and your time are.
We are equipped with top-of-the-line machinery as well as skilled professionals and current software that allow us to produce your digital left chest embroidery at lightning speed and at a more affordable cost compared to other options.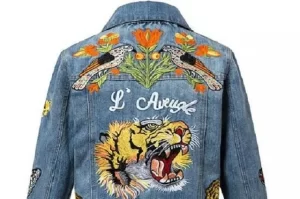 Jacket back digitizing can be an innovative method of embroidery that produces beautiful logos as well as small features on backsides as well as large areas on jackets. The backs of these garments are the perfect place to showcase your company's name, logo, or even large embroidery designs that have small particulars.
Certain digitizing methods are more complicated than others and require a lot of expertise to master. For logos that have larger dimensions and intricate details, such as on Jacket back digitizing, it is essential for the person who is doing digitizing work to undergo special education to ensure that the process is precise without compromising quality or accuracy when transferring designs onto fabric.
The most important thing to remember when digitizing this kind of embroidery design? You require someone who understands the process. It takes time to master the small and most delicate aspects to produce a flawless product which is exactly what EMdigitizing l takes pride in.
Jacket back designs are popular for young people who have good fashion sense; therefore, Jacket back digitizing can be found in a variety of applications in the creation of fashionable embroidered jackets, tops, and Hoodies. Digitalizing embroidery logo for denim jackets. Embroidery digitizing for jackets worn by bikers, Jacket back digitizing is increasingly sought-after by bikers. And fashion-conscious people who wish to be current with the latest fashions.
This is a classic design that has been used on biker's leather jackets for many years. However, it's also found in winter coats as well as different kinds of clothes. The Jacket's backstitching provides a high-end feeling, making the clothes you put on look more expensive.
Jacket Back Digitizing with EM Digitizing
High-end quality and effectiveness when it comes to jacket back digitizing using the aid of cutting-edge equipment is our signature. There is no need to be concerned about anything except having all of your Jacket back designs digitally digitized to perfection.
E-Mdigitizing is the ideal choice for taking those intricate patterns to a new level of imagination and creativity affordably with our top-quality embroidery digitizing service.
There isn't a need to worry about anything; we're only one click away. Contact us now, and let us transform your ideas into a distinctive jacket-back design that communicates your ideals and standards in a loud and clear way.
Applique embroidery is one kind of stitching that utilizes the use of a separate piece of fabric that is attached to the fabric. This kind of stitching is usually used to create decorative effects. There are a variety of different types that are applique stitched can be utilized within the world of fashion and can be an extremely adaptable type of embroidery.
Applique embroidery is among the more well-known designs in the world today, and with reason. It's a versatile method that is applied to everything from quilts and pillows to bath towels and T-shirts. You can apply a variety of designs of the applique embroidery however the most commonly used are cutwork and blanket stitching.
If you're just beginning to learn about embroidery or seeking an exciting new challenge it's a great alternative! This week we'll take explore the world of embroidery using applique embroidery and what it's about and how to utilize it and how EMdigitizing will help you attain the highest quality in the art of applique embroidery digitizing.
You can use applique stitches to create different designs on your project. It's basically stitching using another piece of fabric to add details and a sense of style to your work.
Applique is a kind of embroidery where fabrics are stitched on a larger fabric to create a pattern. This kind of design is a great option for everything from accessories and clothing to household items.
In actuality, the practice of applique has been used for a long time and is still in use today due to the fact that it offers a variety of methods to apply it. If you're seeking a distinctive way to add a unique touch to your work and projects, applique could be the answer you've been looking for.
Applique Digitizing For Embroidery Using EMdigitizing
Our qualities set us apart. EMDigitizing is clear detailed, legible, highly focused on detail, and design-centric. Want a perfect online applique embroidery digitizing service? We'll design a pattern featuring realistic features that feel comfortable to the touch, and creates designs vibrant and precise. If you're looking to create patches to applique for emblems flags, flags, or almost any other thing, EMdigitizing will have your back. We digitize machine embroidery applique designs for your project.
Our specialists will review any issues with a hand-held device to ensure that your machine's embroidery is flawless. We offer affordability, speedy turnaround, and high-quality all in one location.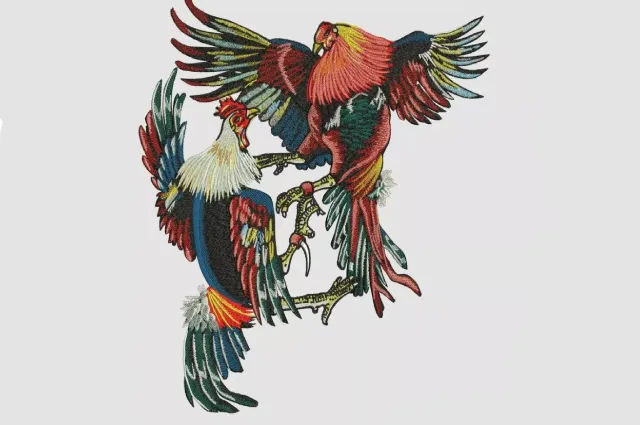 Image digitizing involves turning the image to stitches that are suitable for embroidery. The image is transformed into a stitching file that an embroidery machine can understand. This method lets you design intricate designs that are difficult to make manually. This is why digital embroidery is essential for perfect embroidery. The most efficient method of digitizing images is emdigitizing.
In the world of clothing, embroidery digitizing can be an area that is frequently overlooked. A lot of people aren't familiar with the process or the way it works. If you imagine embroidery the first image you think of is usually a gorgeous piece of fabric that has delicate stitching. What you might not be aware of is that all that gorgeous detail is actually an image in digital form.
Image digitizing can be what is at the heart of embroidery digitizing. If you're a business owner seeking unique branding options or a person looking to personalize your clothes using images, digitizing is the best way to take it.
Additionally, it lets users incorporate images from many sources, such as photographs as well as scanned drawings. It's a complicated procedure that must be exact to produce stunning embroidery designs.
In recent times in recent years, the process of image digitizing has become increasingly more well-known. The embroidery machines can reproduce images with stunning quality, making them the perfect choice for intricate designs and logos. If you're looking to use the digital embroidery to create stunning designs
Convert Image to Embroidery File
The experience of EMdigitizing that spans more than five years demonstrates our vast knowledge and efficacy when it comes to image digitizing. The creation of complex, detailed vibrant, and visually pleasing digital images is an easy task when your photos are taken care of by EMdigitizing.
With our excellent image digitizing service you'll get the top quality and unbeatable knowledge for all of your custom-made requests. We have a group of highly skilled image digitizers who transform your image into an embroidery design.
3D Puff Embroidery Digitizing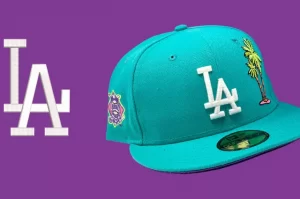 The embroidery digitizing to create 3D puff designs is utilized for creating 3D puffs. It is a method in which the surface of the designs is elevated by putting an inflatable layer underneath that embroidery stitching. This gives the design an aesthetic and three-dimensional look by making the designs pop out from the background.
Digitized embroidery is a great option to add a bit of flavor and flair to your outfit. It can be affixed to any item, be it an ornament or an everyday piece of clothing like jackets, shirts, and hats, as well as backpacks. EMdigitizing has a broad selection of embroidery digitizing services, which can later be converted into patches, like three-dimensional puff embroidery.
3D puff embroidery includes designs that are extruded onto the back of the material. Adding 3D dimensions to any design can enhance the overall impact. You can make the whole design stitched with puff stitching, or even have the design elements displayed in 3D puff embroidery. It's entirely your choice. There are endless options!
3D puff patches created with 3D puff digitizing are never faded out, appear more vibrant and offer greater transparency and depth to the illustrations of the designs.
The most widely-used use of 3D puff embroidery is the use of hats and sports caps. Also, shirts, sweaters, and jackets could feature 3D puff embroidery of letters or other designs. Event logos and embroidery bags could include puff embroidery in the event that you require professionally-digitized 3d puff embroidery designs.
A 3D puff embroidery is an art form that produces attractive designs. 3D puff embroidery digitizing is ideal for simple logos and designs that aren't too complicated such as initials and alphabets. It is also utilized for larger and more bold designs that need to stand out and be noticed. Puff embroidery hats, how gorgeous they look? It's all because of the 3d puff embroidery design on it.
3D Puff Digitizing by EMDigitizing
We provide you with a vast selection of options to personalize the 3D puff embroidery. We offer Machine embroidery digitizing services that are unbeatable. EMdigitizing can create anything. Our 3D computer-generated puff embroidery offers a distinctive look and quality that far surpasses the competition.
Customize the design that you want to create for your puff embroidery patch, and let us know the way in which edges will be stitched. It's up to you. You can also make your order for large quantities of 3d puff patches We offer high-quality embroidery digitization for patches as well as three-dimensional 3d puff embroidery digitizing services. When you have left the digitizing of your puff embroidery with us, you can ensure that you'll never regret anything with us.
Badge Embroidery Digitizing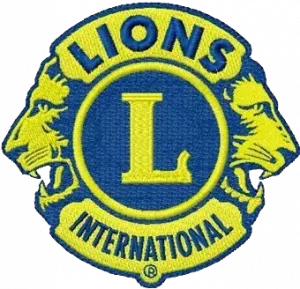 A badge embroidery is a kind of decorative textile that uses patches to create a badge design on the fabric. The badge is generally made of cloth, felt, or even leather and is attached to the fabric by using adhesive or stitches. The badge embroidery is a great way to embellish clothes, accessories, and accessories for the home.
UsePatches and badges have been utilized for a long time to promote businesses, but they've been more popular in recent years. These embroidery logo patches are visible on clothing due to how attractive they are. Embroidered badges are an excellent option to present your business's logo in the most attractive way possible.
From text and information on tiny badges from small badges that are now the latest fashions because they are customizable in any color or design you want to larger dimensions that have several panels, they provide an extremely effective advertising opportunity for businesses, companies, or even a brand. This is the reason why it is so effective when branding can be personalized through badge embroidery and not only by making more elaborate patterns and colors but also by visually looking at the way these elements are woven together.
It's a well-known form of needlework. There are numerous patterns and badges available for purchase on the internet. You can also create and personalize your personal badge to use for embroidery digitalization.
A badge embroidery is a kind of embroidery that can be used to make patches or badges. These custom-designed patches and badges are displayed on hats, uniforms, and backpacks, as well as other things. A badge embroidery is a fantastic way to show your appreciation for the team or group or mark an occasion.
We are embroidering badge makers for a variety of uses such as embroidered badges for military police embroidered badges, police badges for police uniforms and the hat badge for police badges police, green berets as well as embroidered badges to wear on caps, football badges embroidered to wear as sports awards, badges embroidered for clothing, badges embroidered for bags, custom-embroidered badge patches designed to fit the large embroidery badges orders. Digitizing also offers badge embroidery digitizing for custom badges.
Badges Embroidery Digitizing by EMDigitizing
If you're looking for badges that are embroidered close to me, no matter where you live, we'll provide high-quality badges Digitized right at your doorstep. We have a highly competent team of a skilled team with more than 5 years of expertise in badge embroidery digitizing with a focus on customer fundamental values.
High-quality service at affordable costs while ensuring that your needs are taken care of. There's nothing to be concerned about, and our experience and high-quality results make us stand out. Are you looking for perfect custom-embroidery badge digitizing that is distinctive? There's no better way to make these than us.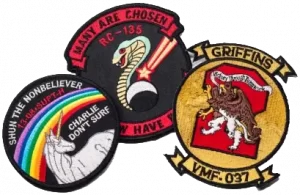 Have you ever noticed those huge, vibrant patches placed on the backs of officers and military personnel? They're referred to as patches and are unique identifiers of the organizations the individuals are a part of. They're produced by patches digitizing, which converts images and logos into digital formats. The embroidery machines are then able to create patches from the digitized images.
Think of your last experience when you purchased an item that had the logo patch. Perhaps you bought one of your top-rated shirts at your local shop or grabbed a bag from the cafe you frequent. What do you think the patch was made? If you believe it was embroidered on the fabric, you're right.
An online embroidery patch digitizing service provided by EMDigitizing assists in growing your business. We offer professionals who digitize patches. Make sure your brand is recognized. Get your bags, outfits, and jackets to stand out with customized embroidery patches. All you require is an embroidery patch digitizing service. Get your patches digitized and ready for use.
The art of embroidery digitizing is a modern method to apply text and images to garments and other items of fabric. The method of making the designs for patches is known as patch digitizing.
There are a variety of reasons companies should consider patch digitizing. When a patch is digitally designed, the logo or design is clear and crisp and provides a professional impression to potential clients or customers. This is particularly important for companies that depend on their image to earn revenue.
Digital patches can also be utilized as marketing tools to advertise the brand or company. The patches are embroidered and can be handed out as prizes or freebies or used in marketing campaigns. In addition, it enhances the visibility of a brand or brand.
Patch Digitizing for Embroidery
The long-term success of EMDigitizing is because of our determination to maintain the best level of quality in our services. Satisfaction and quality is our standard, which makes the embroidery logo digitizer service the best in the market.
Please let us know the details you want and the way you'd like us to digitize your logo to be used for embroidery, and we'll make it happen precisely according to your specifications while adhering to the highest standards.
How much does it cost for machine embroidery digitizing services?
For digitizing machine embroidery, the costs are usually determined by the color changes of the thread as well as the stitch number required for the item's embroidery.
The price is typically between $10 and $40, you can get more detail about digitizing prices.
How do you pay? What method of payment do you prefer to use?
Payments are processed by PayPal and Stripe.
Therefore, you can make payments using PayPal or credit/debit cards.
However, if you experience problems with your payment, you can get in touch with us.
We can offer you with an alternative payment method.
What will be the size of my logo and turnaround time?
The size of your logo depends on the placement of your logo, So you can simply let us know the placement of your logo when filling the order form. You can choose the option "other" and provide your size in an additional information box.
Our standard turnaround time for Machine Embroidery Digitizing Services is 6 -12 Hours if there is no urgency. If you need urgent then we deliver it within 1-4 hours.
Why Choose EM Digitizing?
Fast Turnaround
24/7 Available
Guaranteed Quality
Friendly Customer Support
Experienced Embroidery Digitizer
Digitizing For Embroidery
Embroidery Digitising Service
Embroidery Digitizing Service
Custom Embroidery Digitizing Services
Embroidery Logo Digitizer
Digitizing Services For Embroidery
Digitizing Embroidery Service
Embroidery Digitizing
Embroidery Digitizing Service Near Me
Logo Digitizing Service
Digitizing Services
Digitizer For Embroidery
Embroidery Digitzer
Embroidery Digitize
Embroidery Digitization
Digitizing Logo For Embroidery
Digitize For Embroidery
Logo Digitizer
Digitize My Logo For Embroidery
Digitizing Embroidery Designs
Machine Embroidery Digitizing
Digitizing Embroidery
Digitize Logo For Embroidery
Digitize Logo For Embroidery Machine
Embroidery Digitizer
Digitize Embroidery
Logo Digitizing
Embroidery Digitizing Services
Digitized Designs Embroidery
Digitizing Service
Digitize A Logo
Digitize Image For Embroidery
Digitizing
Embroidery Digitizing Near Me
Digitizing Embroidery Near Me
Digitize Logo For Embroidery Software
Digitize My Logo
Digitizing Images For Machine Embroidery
Digitizing Machine
Digitize Photos For Embroidery
Digitize Embroidery Designs
Online Embroidery Digitizing
Digitizing Machine Embroidery Designs
Digitize File For Embroidery
Custom Embroidery Digitizing
How To Digitize A Logo For Embroidery
Digitized Logo File Format
Digitize Logo
Digitize Image For Embroidery Online
Digitized Logo
How To Digitize For Embroidery
What Is Embroidery Digitizing
Digitize Logo For Embroidery Free
How To Digitize An Image For Embroidery
Online Digitizer
Digitise Logo
How Do You Digitize A Logo For Embroidery
How To Digitize My Logo
Embroidery Digitizers
How To Digitize Embroidery
Buy Digitized Embroidery Designs
Digitized Embroidery Designs
How Do I Digitize My Logo
Digitizing Fee For Embroidery
Embroidery Digitizing Price
Embroidery Logo Design Software
How To Digitize Photos For Embroidery
Cheap Digitizing Embroidery
How To Digitize Embroidery Designs
Digitizing Companies
How Do You Digitize A Logo
How To Digitize Your Logo
Custom Embroidery Design
Embroidery Digitizing Usa
Best Embroidery Digitizing Service
Digitize Designs
File Digitization
Embroidery Punching
Embroidery Digital Designs
Embroidery Preview Online
Embroidery Logos
File Digitization Service
Online Image Digitizer
Online Embroidery Design
Embroidery Order Form Template Free
Online Digitizer Free
How To Digitize A Logo For Printing
Digitizing Images
Online Embroidery
Art Digitizer
Custom Embroidery Design Services
Custom Embroidery Designs
Pattern Digitizer Price
Design Your Own Embroidery Logo
Embroidery Logo Maker
Digitization Png
Embroidery Order Form Template
Embroidery On-Line
Embrodiery Online
Embroidery Online
Free Digitized Embroidery Designs
Embroidery Online
Digitized Logos
Pes Files Embroidery
Embroidery Logo Design
Embroidery On Line
Embroidary Online
Embroider Online
How Much Does It Cost To Get Something Embroidered
Mig Digitizing
Digitized
Custom Machine Embroidery
Embroidery Companies Online
What Is A Embroidery
Fast Embroidery
Pro Digitizing
What Is Digitizing
Embroidery Digitizing Software
Digital Embroidery Machine
Free Embroidery Digitizing Software
Logo Embroidery
Embroidery Machine
Embroidery Designs
Machine Embroidery Designs
Digitizing Software
Best Embroidery Machine
Embroidery Work
Embroidery Patches
Embroidery Software
Hat Embroidery
Digital Embroidery
Embroidery Art
Embroidery Stitch
Embroidery Services
Embroidery Designs Images
Embroidery Design Software
Embroidery Machine Software
Best Embroidery Digitizing Software
Embroidery Files
Digital Embroidery Designs
Best Embroidery Software
Embroidery Company
Clothing Embroidery
Embroidery Images
Embroidery Badges
Best Embroidery
Free Digitizing Software
Top Embroidery
Logo Embroidery Machine
Best Embroidery Designs
Embroidery Items
Best Digitizing Software
Embroidery Cap
3d Puff Embroidery Designs
Machine Embroidery Digitizing Service
Embroidery Digitizing Company
The Best Embroidery Machine
Professional Embroidery Digitizing Software
Embroidery Price
Embroidery Artwork
Create Embroidery Designs
Best Embroidery Design Software
Digitizing Company
Logo Stitching
Photo To Embroidery Software Free
Large Embroidery
Free Embroidery Digitizer
Embroidery Machine Digitizing Software
Free Embroidery Design Software
Online Embroidery Digitizing Free
Best Digital Embroidery Machine
Digital Embroidery Software
Convert Image To Embroidery File
Best Free Embroidery Digitizing Software
High Quality Embroidery
Software To Digitize Embroidery Designs
Digitize Logo For Embroidery Online
Logo Embroidery Prices
Puff Embroidery Designs
Best Embroidery Digitizing
Convert Image To Embroidery Pattern
Embroidery Machine Service
Best Embroidery Digitizing Company
Best Digitizing Software For Embroidery Machines
Online Embroidery Service
3d Puff Embroidery Digitizing
Digital Embroidery Machine Price
Digital Embroidery Patterns
Embroidery Design Files
Software To Create Embroidery Designs
Embroidery Machine Digital Design
Embroidery Designs Logo Images
Custom Embroidery Logo
Embroidery Designs For Hats
Make Embroidery
Machine Embroidery Files
Logo Digitizing Software
Best Machine Embroidery Designs
Logo For Embroidery
Digital Embroidery Service
Digitize Image For Embroidery Free
Best Embroidery Companies
Embroidery Digitizing Design
Digitizing Artwork For Embroidery
Digital Embroidery Design Software
Free Digitizing Software For Embroidery Machines
Free Digital Embroidery Designs
Best Embroidery Software For Digitizing
Embroidery Order
Custom Embroidery Design Software
Machine Embroidery Design Software
Best Embroidery Machine Software
Logo Embroidery Patches
Logo Embroidery Service
High End Embroidery
Digitizing Designs For Machine Embroidery
3d Embroidery Digitizing
Digitizing Services Embroidery
Custom Embroidery Service
Get Your Logo Embroidered
Get Logo Digitized For Embroidery
Embroidery Digitizing Online Free
Embroidery Branding
Best Software For Digitizing Embroidery
High Quality Embroidery Machine
Embroidery Options
Best Digitizing Company
Digital Machine Embroidery Designs
Best Digitizer For Embroidery
Digitize Logo For Embroidery Online Free
Online Digitizing For Embroidery Designs
Embroidery Emblems
Software For Embroidery Digitizing
Embroidery Designs For Caps
Digitize My Design
Digitize Photos For Embroidery Software
Online Digitizing Service
Online Logo Digitizing
The Best Embroidery Software
Create Embroidery File
Machine Embroidery And Digitizing
Free Digital Embroidery Patterns
Embroidery Machine Software For Digitizing
Embroidery Machine Embroidery
3d Puff Digitizing
Best Software For Embroidery Digitizing
Brand Logo Embroidery
Free Image Digitizer For Embroidery
Digital Embroidery Files
The Best Embroidery
Free Digitized Logos
Top Embroidery Digitizing Software
Puff Embroidery Digitizing
Best Embroidery Machine For T Shirts
Logo Embroidery Online
Custom Badge Embroidery
Best T Shirt For Embroidery
Digitize A Logo For Embroidery Free
Embroidery Design Digitizing Service
Best Embroidery Machine For Logos
Free Digitized Embroidery Software
Online Embroidery Digitizing Software
Logo To Embroidery
Best Quality Embroidery Machine
Free Logo Digitizing
Stitch File For Embroidery
Custom Digitized Embroidery Designs
Badge Embroidery Service
Best Hat Embroidery
The Best Embroidery Digitizing Software
Embroidery Badge Designs
Digitizing Designs
Custom Digitizing Services
Online Embroidery Digitizing Service
Logo Digitalization
Photo Embroidery Digitizing Software
Best Digitizers For Embroidery
Embroidery Design Services
Embroidery Machine Embroidery Machine
Customize Embroidery Designs
Software To Digitize Images For Embroidery
Free Software To Create Embroidery Designs
Software To Make Embroidery Designs
Best Logo Embroidery Company
The Embroidery Machine
Digitize A File For Embroidery
Embroidery Machine Embroidery Designs
Patch Digitizing
Machine Embroidery Logo
Free Digital Embroidery Software
Online Digitizer Embroidery Free
Embroidery Digital Files
Digital Hat Embroidery Machine
Convert Image To Embroidery Online
Convert Image Into Embroidery File
Hat Digitizing
Best Embroidery Machine To Make Patches
Professional Digitizing Service
Best Software To Create Embroidery Designs
Digitize Your Logo
Free Online Embroidery Digitizing Software
Machine Embroidery Service
Creating An Embroidery File
Get My Logo Digitized
3d Puff Embroidery Digitizing Software
Free Digitized Images For Embroidery
Create Embroidery
Embroidery Photo Digitizing Software
Digitizing Photos For Machine Embroidery
Digitize And Create Embroidery Files
Best Embroidery Digitizer Software
Convert Logo For Embroidery
Best Free Digitizing Software For Embroidery Machines
Clothes Embroidery Service
Puff Digitizing
Free Software To Digitize Embroidery
Need Embroidery Digitizer
Image Digitizing For Embroidery
Free Logo Digitizing Software
Digital Embroidery Machine For Hats
Best Embroidery Patches
Best Free Digitizing Software For Embroidery
High Quality Embroidery Designs
Digitize Art For Embroidery
Create A Stitch File For Embroidery
Best Digitizing
Most Popular Embroidery Machines
Shirt Embroidery Logo Design
Creating Embroidery Designs For Embroidery Machines
Embroidery Digitizing Prices
Free Digitized Embroidery Files
High-Quality Embroidery Digitizing
Digitizers For Machine Embroidery
Professional Digitizing Software