Guide to Using Pantone Colors and The Pantone Matching System In 2023
When it comes to design and printing, Pantone colors and the Pantone Matching System (PMS) are like magic. They ensure that everything from business cards to billboards looks the same. 
In 2023, these tools are more important than ever. They're like a magician's weapon for artists. Whether you're brand new to the industry or just want to sharpen your abilities, you've come to the correct place.
In this article, we'll discuss how you can use Pantone colors and Pantone color of the year.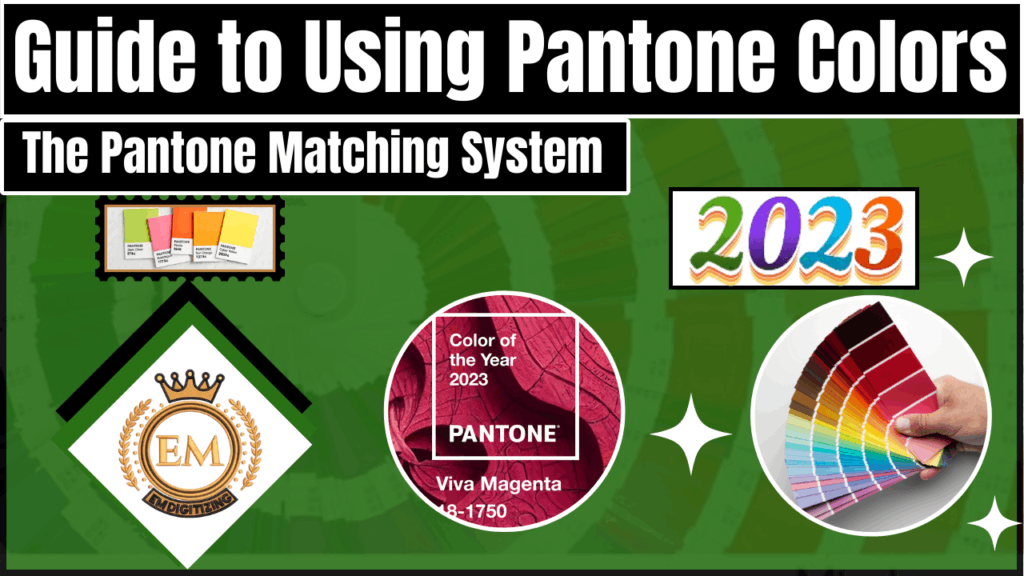 Guide to Using Pantone Colors and The Pantone Matching System In 2023
What is the Pantone Color?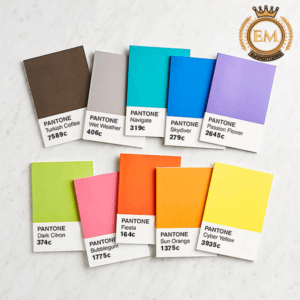 Pantone provides a worldwide language for colors that helps marketers and makers make important decisions about colors at all stages of the process. Over 10 million designers and manufacturers worldwide use Pantone goods and services to help them choose, express, and control color from the idea stage to the finished product. 
These methods are suitable for a wide range of materials and finishes, making them useful in a number of industries, including graphics, fashion, and product design. EM Digitizing also supports the Pantone color book and digitizes your design exactly as you want with a 100% quality guarantee. 
Pantone has a color system that is recognized globally, which is the Pantone Matching System (PMS). Let's have a look at what exactly PMS color is.
What is Pantone Matching System (PMS)?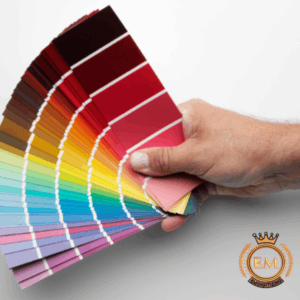 An international standard for color communication, the Pantone Matching System (PMS) is used by designers, printers, and makers all over the world. Lawrence Herbert created it in the 1960s, and it is now the usual way to match colors in the business world.
PMS color charts are assigned numbers, and each number corresponds to a specific formula for creating that color when printing. As a result, colors can be reproduced precisely and uniformly across media types and printing techniques.
Why is the Pantone Matching System important?
The Pantone Matching System is a helpful tool for conveying color information clearly and consistently. Several businesses depend on this, including those involved in graphic design, printing, manufacturing, and the fashion industry.
For instance, EMDIGITIZING digitizes your designs in any PMS colour, allowing for precise color matching in embroidered projects. We make sure the colors stay accurate when printed on various media like paper, fabric, and plastic. You can contact us for any type of embroidery digitized designs at affordable rates. 
Printers also use the PMS method to make sure that the colors they print are the same as what the designer asked for. This is especially vital for color-critical tasks like printing packaging or promotional materials.
How to Use Pantone Colors?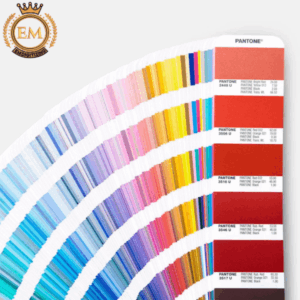 It is essential to keep in mind that not all Pantone colors can be perfectly matched with embroidery thread when you are digitizing embroidery. This is due to the fact that ink and embroidery thread are made from different materials. Even so, if you provide a Pantone color code, our embroidery digitizing artists can come up with a close match.
Using a PMS color chart, you may select the embroidery thread color most closely resembles a Pantone color. Embroidery thread colors and their closest Pantone matches are frequently listed side by side on PMS colour charts.
Find the embroidery thread colors that come closest to matching your Pantone design, and then send those to EM Digitizing. We will use this data when creating the embroidery digitizing file.
Pro Tip: It is important to note that not all embroidery digitizers use the exact Pantone color guides. Therefore, it is important to communicate with your digitizer to ensure that they are using the same PMS color chart as you. In case you don't have time to search for digitizers that support PMS colours, you can directly contact us. 
Tips for Using Pantone Colors
The following are some suggestions for digitizing embroidery with PMS colors:
When deciding on a Pantone color, it's important to think about the fabric type, the size and complexity of the design, and the final impression you want to achieve.

If you need to match a Pantone color in embroidery thread, you can use a matching chart.

Instruct the digitizer to use the specified Pantone colors in your design.

Before embroidering on your actual garment, test your pattern on a scrap of fabric. This will help ensure that your embroidered pattern's colours are correct and stay the same.
Troubleshooting Pantone Colors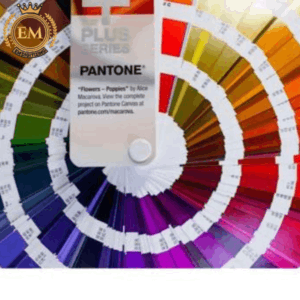 There are a few things you may try if you're having issues with Pantone colors in your embroidery digitizing:
Make sure the Pantone colors you've converted to embroidery thread colors are accurate.

Verify to make sure that the embroidery thread you're using is appropriate for the fabric.

Change the tension on your sewing machine.

If you need to, try switching to a different stabilizer.
If you're still experiencing trouble, it's best to get in touch with us at EM Digitizing. We have 24/7 customer support service. 
Challenges of Using Pantone Colors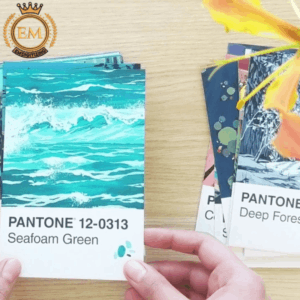 Here are some of the challenges that can arise while digitizing with Pantone colors:
Embroidery thread in Pantone colors may be more expensive than other types.

Pantone colors are not always easily accessible.

Designing with a wide range of Pantone colors might increase the complexity of a design.
How to Overcome These Challenges?
Now let's look have how you can overcome these challenges during embroidery digitizing using Pantone colors.
If you are on budget, you can contact

EM digitizing

because we offer our services at

affordable prices

that everyone can afford. 

In the case colors are not easily available you don't need to worry because our digitizing experts come up with the color which matches the color you want. 

If you are digitizing a design with multiple Pantone colors, working with an experienced embroidery digitizer is important just like EM Digitizer. We can help you to create a design that is easy to stitch and produces accurate colors.
Pantone Colors of the Year in 2023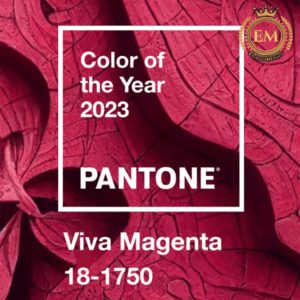 The Pantone Color Institute releases a new Color of the Year each year. For 2023, the Pantone Color of the Year is Viva Magenta 18-1750, a bold and vibrant shade of pink.
In addition to Viva Magenta, the Pantone Color Institute has also released a number of other color trends for 2023. These trends include:
Natural colors:

Colors inspired by nature, such as

Pathone color greens

, blues, and browns.

Earthy colors:

Earthy colors, such as terracotta and sage.

Pastel colors:

Pastel colors, such as soft pinks and

Pantone color blue

, are popular for their calming and soothing effect.

Bright and bold colors:

Bright and bold colors, such as Viva Magenta and other shades of pink.
Wrapping Up: EM Digitizing Your Embroidery Digitizing Partner
When digitizing embroidery, using Pantone colors can be an excellent approach to guarantee accurate and consistent color. However, it is crucial to recognize the challenges and take measures to overcome them. If you follow the advice in this article, you'll end up with embroidery designs that appear like a pro did them.
If you're looking for the best embroidery digitizing and vector art services, then EM Digitizing is your go-to place. We currently offering 50% off your first order and you can also get a FREE QUOTE in just 5 minutes from our experts. 
So, are you ready to take your embroidery project to next level? 
Please get in touch so that we can discuss your needs and work together to transform your ideas into beautiful works of art.