Hatch Embroidery| Hatch Embroidery Digitizing Software 2023
In this article we will discuss hatch embroidery software 2023 in detail. Read the article till end to understand what this amazing digitizer software for embroidery brings to your embroidery digitizing creation. Embroidery has changed from a traditional craft to a dynamic art form, all thanks to modern digitizing software. One such powerful tool that has gained significant popularity in recent years is the Hatch Embroidery Software 2023. With hatch's digitizer embroidery advanced features and user-friendly interface, this digitization for embroidery software has become a game-changer for both embroidery lovers and professionals.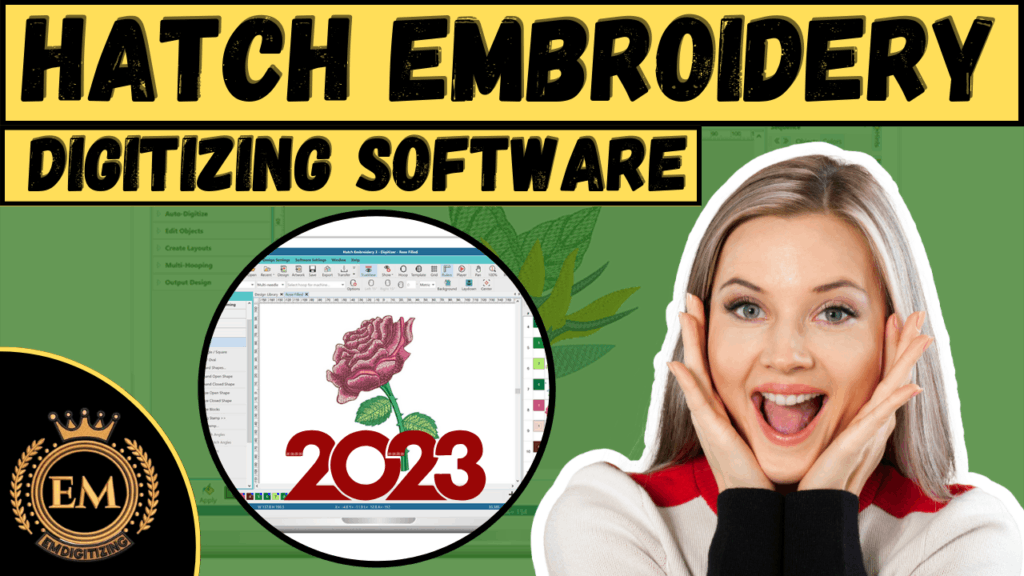 Hatch Embroidery| Hatch Embroidery Digitizing Software 2023
Overview of Hatch Embroidery Software 2023
Hatch Embroidery Software 2023 is a comprehensive embroidery digitizing solution designed to turn your creative visions into stunning embroidered designs. Whether you're experienced digitizer embroidery or a beginner looking to explore the world of embroidery, this digitizer software for embroidery offers a range of tools and features to meet your digitization for embroidery needs.
Feature of Hatch Embroidery Software 2023: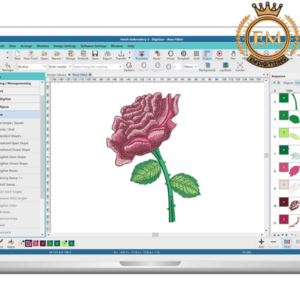 Hatch embroidery designing Software has a user-friendly interface that caters to both novice and expert digitizers. The intuitive layout ensures a smooth workflow, making it easy to navigate through the software's extensive features. It has an auto-digitizing tool which is a standout feature that transforms images into embroidery designs effortlessly. Users can import images, customize settings, and let the software automatically generate a digitized design.
From resizing and rotating to adjusting stitch density and underlay, Hatchbox allows users to customize every aspect of their designs. This level of control ensures that your digitization for embroidery matches your creative vision perfectly.
You can also fine-tune your designs with Hatch's stitch editing capabilities. You can manipulate individual stitches, modify paths, and create intricate textures for a truly unique result.
Creating text-based embroidery is a breeze with the wide variety of fonts and text effects available. Hatch allows you to align, curve, and even create monogram welcome lettering designer embroidery with ease.
The Hatch embroidery software also includes an extensive collection of pre-digitized designs and motifs, giving users a head start on their projects. These designs can be customized and combined to create entirely new and original embroidery pieces.
Hatch totally understands the importance of large-scale projects. That's why it offers multi-hoop support, allowing users to create designs that span multiple hoop sizes seamlessly.
Hatch Embroidery digitizer Software for embroidery supports a wide range of embroidery file formats, ensuring compatibility with various embroidery machines. You can also achieve your desired color schemes effortlessly with the software's color management tools. Create vibrant and harmonious designs by selecting from a vast color palette or importing your custom color preferences.
With hatch you can create your welcome lettering designer embroidery designs with specialty stitches such as appliqué, cross-stitch, and stippling. These effects add texture and dimension to your embroidery, making your creations truly captivating.
If you're looking to add depth to your embroidery, hatch's digitizer embroidery software's 3D Puffy Foam feature allows you to create raised designs that add a tactile element to your projects.
Personalize your projects like a pro with the monogramming tools available in Hatch Software. You can create intricate monograms by selecting fonts, adjusting spacing, and incorporating decorative flourishes.
Hatch Embroidery Software seamlessly integrates with popular design software, allowing you to import vector artwork and further enhance your digitized creations.
Hatch also allows converting your favorite photos into detailed embroidery designs using its Photo stitch feature. Bring cherished memories to life in thread and fabric.
To ensure that your designs turn out flawlessly select the appropriate fabric type and allow the software to automatically adjust stitch parameters for optimal results.
Craft intricate designs by layering fabrics using the multi-layer appliqué feature. This technique allows for vibrant and detailed designs that mimic the look of intricate fabric patterns.
Hatch makes resizing and scaling your designs a breeze. Enlarge or reduce your designs while maintaining stitch density and quality. Hatch Embroidery Software also offers a wealth of tutorial resources, from video guides to user forums, ensuring you're fully equipped to explore every facet of the software's capabilities.
Why choose Hatch Embroidery Software?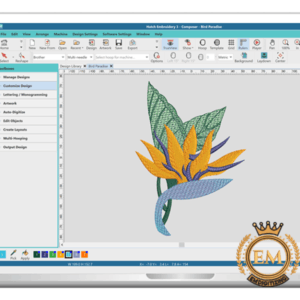 In the ever-evolving world of embroidery digitizing, selecting the right software can make all the difference in the quality, efficiency, and creativity of your projects. Hatch Embroidery Software emerges as a standout choice, offering a range of advantages that set it apart in the realm of embroidery near me design and digitization. Let's see why to choose Hatch embroidery software for all your embroidery projects:
Comprehensive Feature Set:
Hatch Embroidery Software boasts a robust collection of features that cater to both beginners and experienced digitizers. From basic functionalities to advanced techniques like appliqué, specialty stitches, and 3D effects, the software empowers users to explore their creative potential with ease.
User-Friendly Interface:
Navigating complex software is a breeze with Hatch's intuitive and user-friendly interface. Whether you're a seasoned professional or a novice, the software's well-organized menus and toolbars make it easy to find and apply the features you need.
Unmatched Customization:
One of Hatch's key strengths lies in its ability to adapt to your unique style and preferences. With a wide array of fonts, stitches, and design elements at your disposal, you can create designs that truly reflect your creative vision.
Expert Support:
Hatch Embroidery Software is backed by an active community of users and professionals, providing a space for sharing tips, tricks, and troubleshooting. In addition, the software's support team is readily available to address queries and offer guidance, ensuring a smooth experience for users of all levels.
Powerful Design Creation:
Whether you're digitizing artwork, photographs, or vector graphics, Hatch allows for seamless import and manipulation. Transform your designs into embroidered masterpieces with precision and finesse.
Continual Updates:
The team behind Hatch is committed to constant improvement. Regular updates provide users with new features, enhancements, and bug fixes, ensuring that your software remains current and equipped to tackle evolving design challenges.
Value for Investment:
While offering a comprehensive range of features, Hatch Embroidery Software also stands out for its affordability. With varying pricing tiers to suit different needs, users can access professional-grade tools without breaking the bank.
Efficiency and Precision:
Time is of the essence, and Hatch understands that. The software streamlines the digitization process, allowing you to produce intricate and accurate designs in a fraction of the time.
Endless Creativity:
From intricate monograms to intricate lace patterns, Hatch opens the door to limitless creativity. The software's diverse capabilities enable you to create designs that capture the essence of your ideas, no matter how intricate or ambitious.
In a landscape filled with embroidery software options, Hatch Embroidery Software stands tall by offering a combination of features, user experience, and value that is hard to beat. Elevate your embroidery endeavors and tap into a world of endless possibilities with Hatch. Choose excellence, choose innovation, choose Hatch Embroidery Software.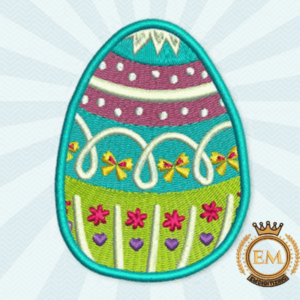 With Hatch Embroidery Software 2023, the creative possibilities are endless. Whether you're digitizing intricate designs for fashion, crafting personalized gifts, or adding professional touches to business attire, this software empowers you to transform your ideas into tangible embroidered masterpieces.
In the realm of embroidery digitizing software, Hatch Embroidery Software 2023 stands out as a versatile and powerful tool that caters to both beginners and experienced digitizers. Its array of features, intuitive interface, and commitment to helping users realize their creative potential make it a must-have for anyone passionate about embroidery. Whether you're a hobbyist or a professional, Hatch Embroidery Software is your gateway to turning ordinary fabrics into extraordinary works of art.
We hope you enjoyed reading this article as we did in writing.
If you want to customize embroidery logo digitizing, EM DIGITIZING will be your best choice. At EM DIGITIZING, we deliver the best embroidery logo digitizing services with the best quality.  We offer 50% off on all our services to our potential customers on their first order. So, get a free quote now and we will get in touch with you.
Hope this article will be helpful for you guys!
If there's any question related to this article feel free to comment to us. And, thanks for reading!