15 of the Best Fonts for T-Shirts Printing
In this article, we'll explore 15 of the best fonts for t-shirt printing that can elevate your creations to the next level.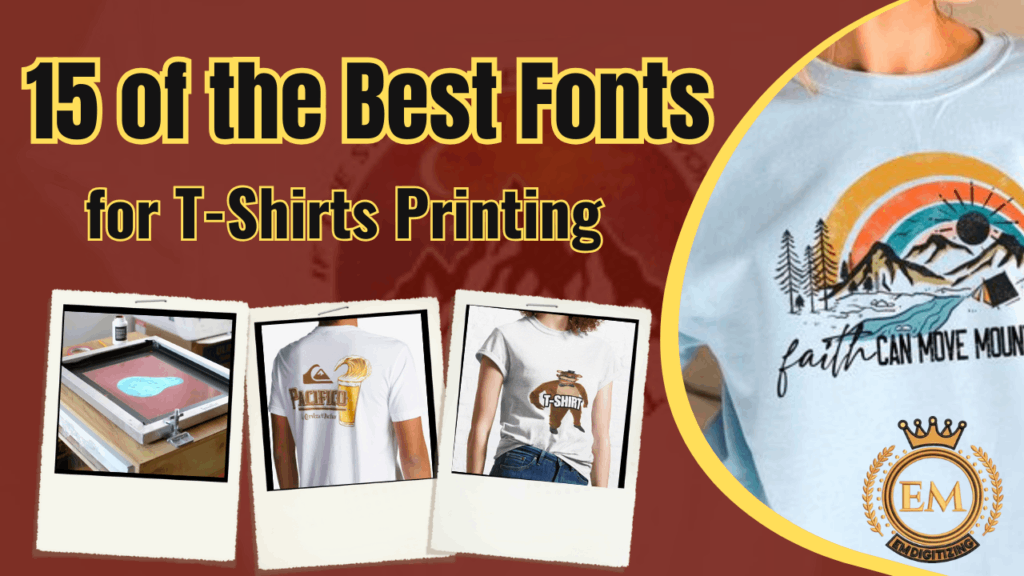 15 of the Best Fonts for T-Shirts Printing
15 Best Fonts for T-Shirts Printing
When it comes to creating impactful and eye-catching fonts for t shirts designs, choosing the right fonts on t shirts is a crucial step. The typography you select can convey your message, set the tone, and enhance the overall aesthetics of your design.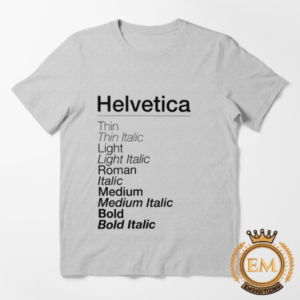 Helvetica is a classic sans-serif font known for its clean and modern design. Its even spacing between letters and simple, easy-to-read characters make it a versatile choice for various embroidery fonts for t-shirts designs. It's often used for conveying a straightforward and professional message.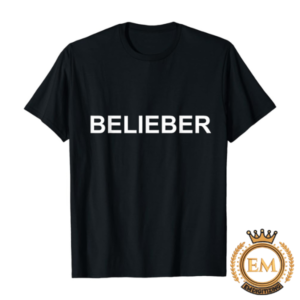 Similar to Helvetica, Arial is another widely used sans-serif font that offers clarity and simplicity. It's designed for easy readability and works well for both body text and headlines on best fonts for t-shirts.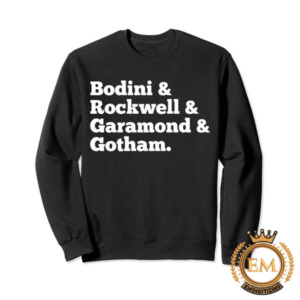 Gotham is a contemporary and geometric sans-serif font. Its clean lines and modern appearance make it suitable for minimalist best t shirt fonts designs. It comes in a range of weights, allowing for flexibility in design hierarchy.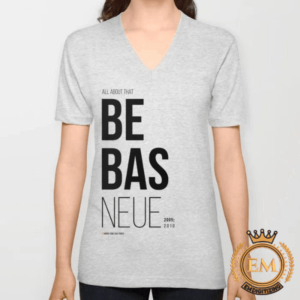 Bebas Neue is a bold and uppercase font that commands attention. Its strong and impactful letterforms make it a popular choice for t-shirt designs that require a bold statement, such as slogans or headlines.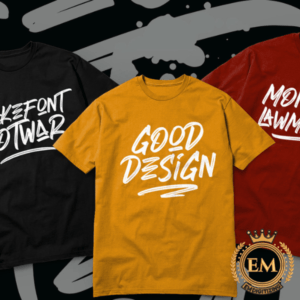 Brush Script is a handwritten script font that adds a touch of informality and personalization to designs. It's often used for t-shirts with artistic or creative themes, giving a human touch to the text.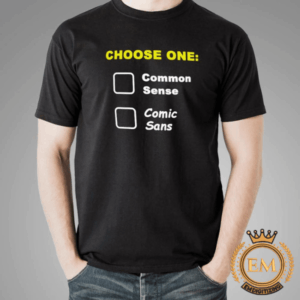 Despite its reputation, Comic Sans MS can work for certain embroidery designs that require a playful and informal tone. It's best suited for designs targeting children or events with a light-hearted atmosphere.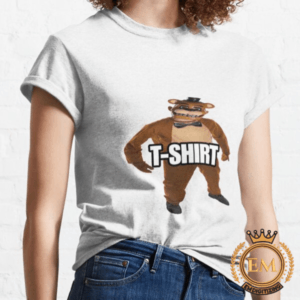 Impact is a bold and condensed font that delivers a powerful visual impact. Its thick strokes and tight letter spacing make it ideal for attention-grabbing headlines or designs that need to be seen from a distance.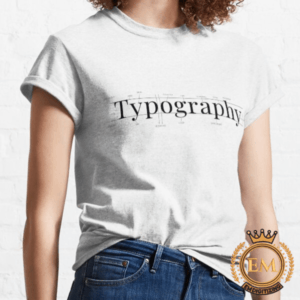 Playfair Display is an elegant serif font with a classic and sophisticated appearance. Its high contrast between thick and thin strokes lends an air of formality to font for t shirts designs.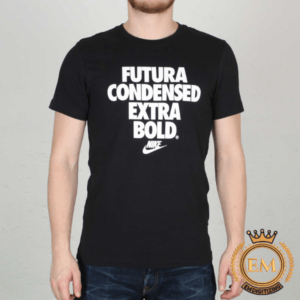 Futura is a geometric sans-serif font known for its modern and versatile design. Its clean lines and simple shapes give a contemporary feel, making it suitable for various design styles.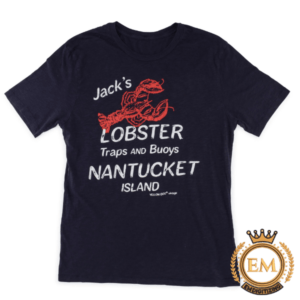 Lobster is a playful script font that brings a fun and quirky vibe to t-shirt designs. Its casual yet stylish letterforms work well for designs targeting a youthful audience.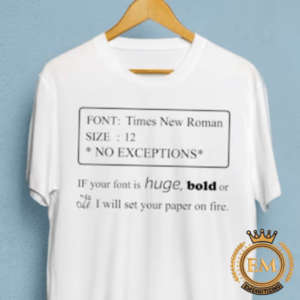 Times New Roman is a traditional serif font known for its readability and formal look. It's commonly used in academic or professional fonts for shirts designs, adding a touch of elegance.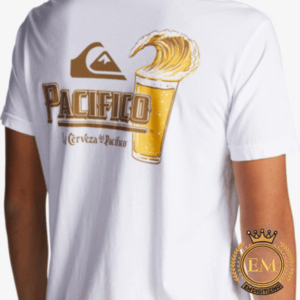 Pacifico is a friendly and casual script font that evokes a relaxed and laid-back atmosphere. Its rounded characters give a handwritten feel and are often used for designs with a beachy or summer theme.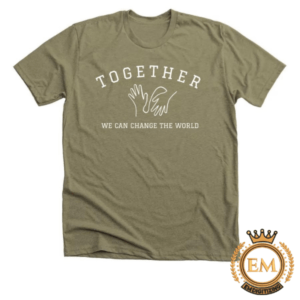 Raleway is a versatile sans-serif font with a modern and minimalistic appearance. Its clean and open letterforms make it suitable for both body text and headings on t-shirts.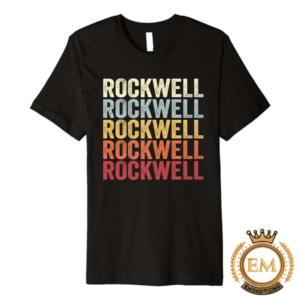 Rockwell is a bold and blocky font that exudes strength and impact. Its sturdy letterforms make it great for designs that require a bold and commanding presence.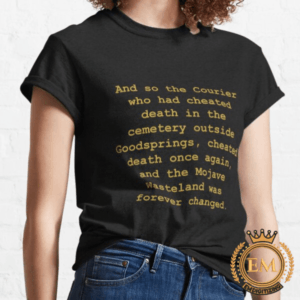 Courier New is a monospaced font with a vintage and typewriter-inspired look. Its even spacing and distinct characters create a retro feel, perfect for designs aiming for a nostalgic vibe.
Each of these fonts has its unique characteristics, making them suitable for different embroidery design styles and messaging. When choosing a font for your t-shirt designs, consider the tone, target audience, and overall aesthetics to make the best choice for your project.
Tips For Effectively Using Fonts In T-Shirt Designs: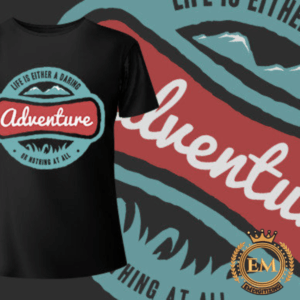 Here are some tips for effectively using fonts on t shirt designs:
Prioritize readability when selecting fonts for t-shirts. Choose fonts that are easy to read from a distance and in various sizes. Avoid overly intricate or decorative fonts for main text elements.

Align the font style with the theme and message of the t-shirt design. Playful fonts work well for fun and casual designs, while formal fonts suit professional or elegant themes.

Use font hierarchy to guide the viewer's attention. Combine different font styles (bold, italic, regular) to distinguish headings, subheadings, and body text.

Create contrast between font styles to make important information stand out. Pair a bold headline font with a simpler body text font for a visually appealing composition.

Maintain balance in your design by choosing fonts with complementary proportions. Pair a bold font with a more delicate one to create a pleasing contrast.

Limit the number of fonts to maintain a cohesive and organized look. Using too many fonts can make the design cluttered and less appealing.

Ensure that the font color contrasts well with the background to ensure legibility. Avoid light fonts on light backgrounds or dark fonts on dark backgrounds.

Experiment with different font styles and combinations to find the one that best conveys the intended mood and message of the design.

If the t-shirt represents a brand or company, use fonts that align with the brand's identity and values.

Adjust font size based on the design's purpose and the available space on the t-shirt. Large fonts work well for bold statements, while smaller fonts are suitable for detailed information.

While decorative fonts can add flair, avoid using overly ornate fonts that may compromise readability.

Pay attention to proper alignment and spacing between letters. Consistent spacing ensures a polished and professional look.

Choose fonts that match the personality of the design's target audience. A youthful font for a children's design and a sophisticated font for a formal event, for example.

Before finalizing a design, place the chosen fonts on t-shirt mockups to visualize how they will appear when printed.

Seek feedback from peers or colleagues to ensure that the chosen fonts resonate well with the design's intended message.
Remember, the right font can significantly impact the overall appeal and effectiveness of your t-shirt design. By considering readability, theme alignment, and design principles, you can create a balanced and visually appealing design that engages and resonates with your target audience.
In conclusion, selecting the right font for your t-shirt designs can significantly enhance the visual appeal and effectiveness of your message. Consider the tone, style, and purpose of your design when choosing from these 15 best fonts for t-shirt printing. Experiment with different combinations to create unique and captivating designs that resonate with your audience.
We hope you enjoyed reading this article as we did in writing.
If you want to customize embroidery logo digitizing, EM DIGITIZING will be your best choice. At EM DIGITIZING, we deliver the best embroidery logo digitizing services with the best quality.  We offer 50% off on all our services to our potential customers on their first order. So, get a free quote now and we will get in touch with you.
Hope this article will be helpful for you guys!
If there's any question related to this article feel free to comment to us. And, thanks for reading!