Best 9 Color Separation Software for Screen Printers
In this article, we will explore the nine best color separation software options available, discussing their features, benefits, and suitability for different needs.
Screen printing is a popular method for creating vibrant and high-quality prints on various materials. Color separation plays a crucial role in the screen printing separation software process, as it involves breaking down an image into separate color channels for precise printing. To simplify and enhance color separation tasks, screen printers rely on specialized software.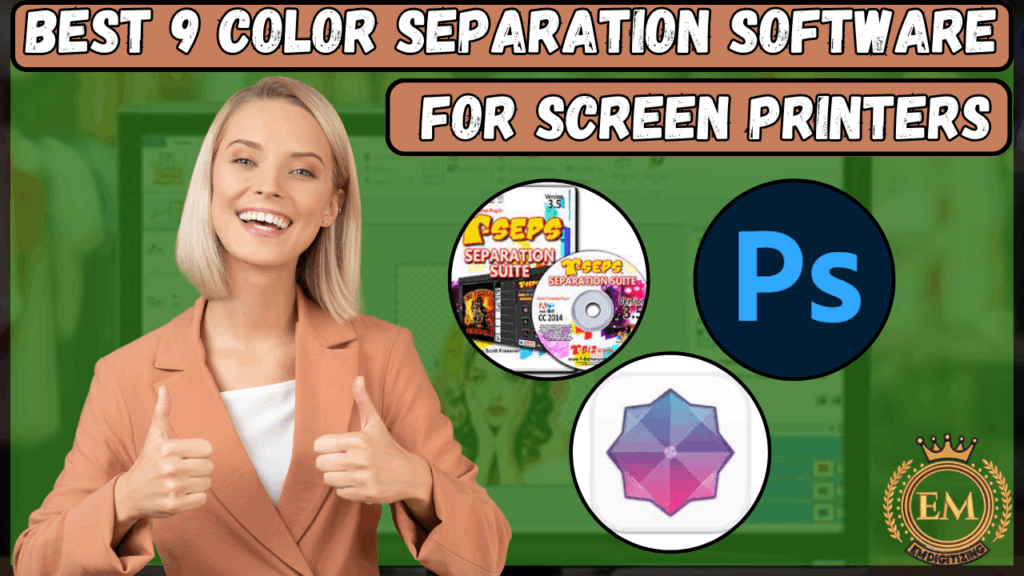 Best 9 Color Separation Software for Screen Printers
Top 9 Color Separation Software for Screen Printers
Let's discuss top nine color separator software for screen printing:
Adobe Photoshop:
Adobe Photoshop is a leading software widely used in the graphic design and printing industry. It provides robust color separation for screen printing tools, allowing screen printers to create accurate separations using channels, layers, and masks. With its advanced features and extensive customization options, Photoshop offers unparalleled flexibility and control over the color separation process.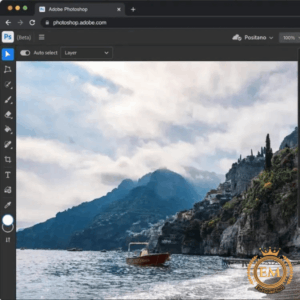 CorelDRAW:
CorelDRAW is a versatile graphic design software that includes powerful color separation capabilities. It offers a range of tools and features specifically designed for screen printers, enabling precise separation of colors and efficient production workflow. CorelDRAW's intuitive interface and extensive compatibility with various file formats make it a popular choice among screen printers.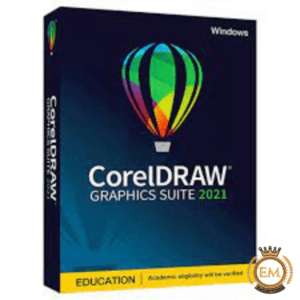 Separation Studio:
Developed specifically for screen printing, Separations Studio is a dedicated color separation screen printing digitizing software that simplifies the separation process. It provides automated color separation tools, allowing users to quickly generate high-quality separations with minimal effort. Separation Studio supports both spot color and simulated process printing, making it suitable for a wide range of printing requirements.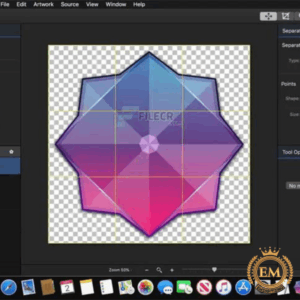 AccuRIP Black Pearl:
AccuRIP Black Pearl is a specialized software solution designed for screen printers working with Adobe Photoshop and CorelDRAW. It focuses primarily on creating accurate separations for black and white or grayscale designs. AccuRIP Black Pearl optimizes the screen printing embroidery design software process by generating halftones and offering advanced control over ink density and dot shape.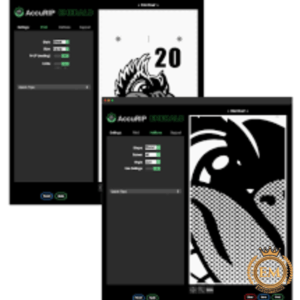 T-Seps:
T-Seps is a popular color separation screen print software specifically tailored for the screen printing industry. It offers automated color separation tools, including spot color separations and simulated process separations. T-Seps provides comprehensive control over each color channel, allowing screen printers to achieve precise and consistent results.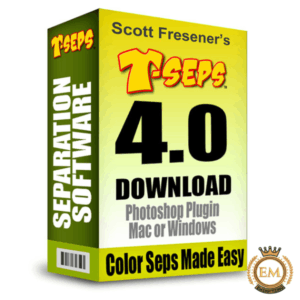 UltraSeps:
UltraSeps is a feature-rich color separation software designed to simplify the screen printing workflow. It offers advanced color separation options, such as underbase and choke settings, as well as automated trapping capabilities. UltraSeps supports both spot color and simulated process color separations in photoshop and provides an array of tools for optimizing color output.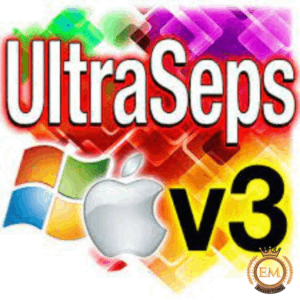 QuikSeps Professional:
QuikSeps Professional is a comprehensive color separations photoshop for screen printing software that provides screen printers with efficient and accurate separations. It offers automatic color separation features, along with customizable settings for fine-tuning the separation process. QuikSeps Professional supports both spot color and simulated process printing, ensuring high-quality results for diverse printing projects.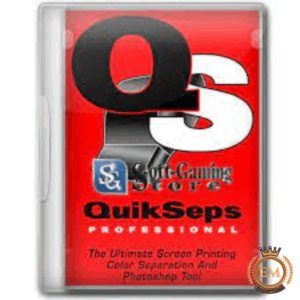 Wasatch SoftRIP:
Wasatch SoftRIP is a versatile screen printing rip software – (Raster Image Processor) software widely used in the printing industry. While primarily known for its powerful color management capabilities, SoftRIP also offers advanced color separation tools. It provides precise control over spot colors, halftones, and ink limits.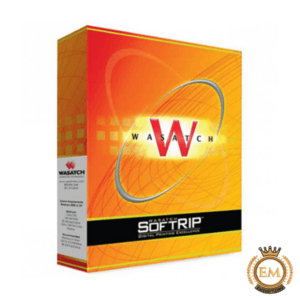 Kothari Print Pro:
Kothari Print Pro is a popular choice among screen printers due to its comprehensive colour separation features and user-friendly interface. It offers efficient spot color separation and supports simulated process separations for achieving complex and vibrant prints. Kothari Print Pro also includes advanced halftone options and color management tools for accurate reproduction of designs.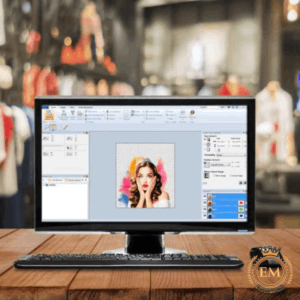 Factors to Consider When Choosing Color Separation Software:
Look for software with an intuitive interface and user-friendly tools that streamline the color separation process, saving time and effort.

Choose software that provides accurate separations, ensuring the colors in the final print match the original design.

Opt for software that allows you to customize separation settings, including ink densities, halftones, and trapping options, to achieve desired results.

Ensure the software is compatible with the file formats you work with and integrates well with your existing embroidery design software or RIP workflow.

Consider software that offers reliable customer support and regular updates to ensure compatibility with new operating systems and emerging technologies.

Different software may specialize in specific printing techniques, such as spot color or simulated process printing. Choose software that aligns with your preferred printing method.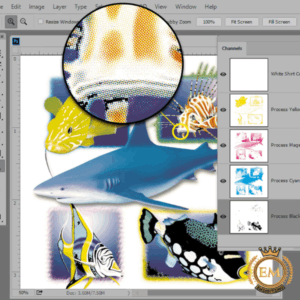 Evaluate the software's ability to maintain the integrity of the original design during the color separation process. Look for software that produces high-resolution separations with smooth transitions and accurate color reproduction.

Consider the software's ability to handle large file sizes and support various file formats commonly used in the screen printing industry, such as PSD, AI, EPS, or TIFF. Compatibility with your preferred design software and RIP workflow is crucial for seamless integration.

Look for software that provides robust color management tools, including ICC profiles, color matching, and ink control. Effective color management ensures consistent and accurate color reproduction across different printing systems.

Evaluate the software's workflow features, such as batch processing, automation, and the ability to handle multiple separations simultaneously. Efficient workflow tools can significantly improve productivity and reduce turnaround time.

Evaluate the software's pricing structure, including upfront costs, licensing models (perpetual or subscription-based), and any additional costs for updates or customer support. Consider your budget and long-term requirements when making a decision.

Check if the software has an active user community or support forum where you can connect with other screen printers. User feedback, tutorials, and troubleshooting resources can be invaluable in optimizing your color separation workflow.

 

If you use additional software or hardware in your screen printing process, ensure that the color separation software is compatible and integrates smoothly with these tools. This could include RIP software, print management systems, or color measurement devices.

Consider the scalability of the software as your business expands. Ensure that the software can handle larger and more complex printing projects without compromising on speed, quality, or functionality.
By carefully considering these factors, you can select the color separation software that best aligns with your specific requirements, enhances your screen printing workflow, and helps you achieve outstanding print results.
Choosing the right color separation software is essential for screen printers to achieve accurate and vibrant prints. The nine software options mentioned in this article, including Adobe Photoshop, CorelDRAW, Separation Studio, AccuRIP Black Pearl, T-Seps, UltraSeps, QuikSeps Professional, Wasatch SoftRIP, and Kothari Print Pro, offer a range of features and capabilities to simplify and enhance the color separation process. Consider your specific requirements, such as ease of use, accuracy, customization options, and compatibility, to select the software that best suits your needs and improves your screen printing workflow.
Looking for customized embroidery logo digitizing services? Look no further than EM DIGITIZING, your ultimate choice for top-notch embroidery logo digitizing services. At EM DIGITIZING, we are committed to delivering exceptional quality and craftsmanship in every project we undertake. What's more, we are currently offering an exclusive discount of 50% on all our services for first-time customers. Take advantage of this limited-time offer and request a free quote today. Our dedicated team will promptly get in touch with you to discuss your requirements.
Thank you for taking the time to read this article, and we look forward to serving you soon!