The best embroidery tools have become a common trend in the past few years. As we have full embroidery, embroidery is also in fashion, and its demand is increasing day by day. The field of embroidery is growing and has developed a lot.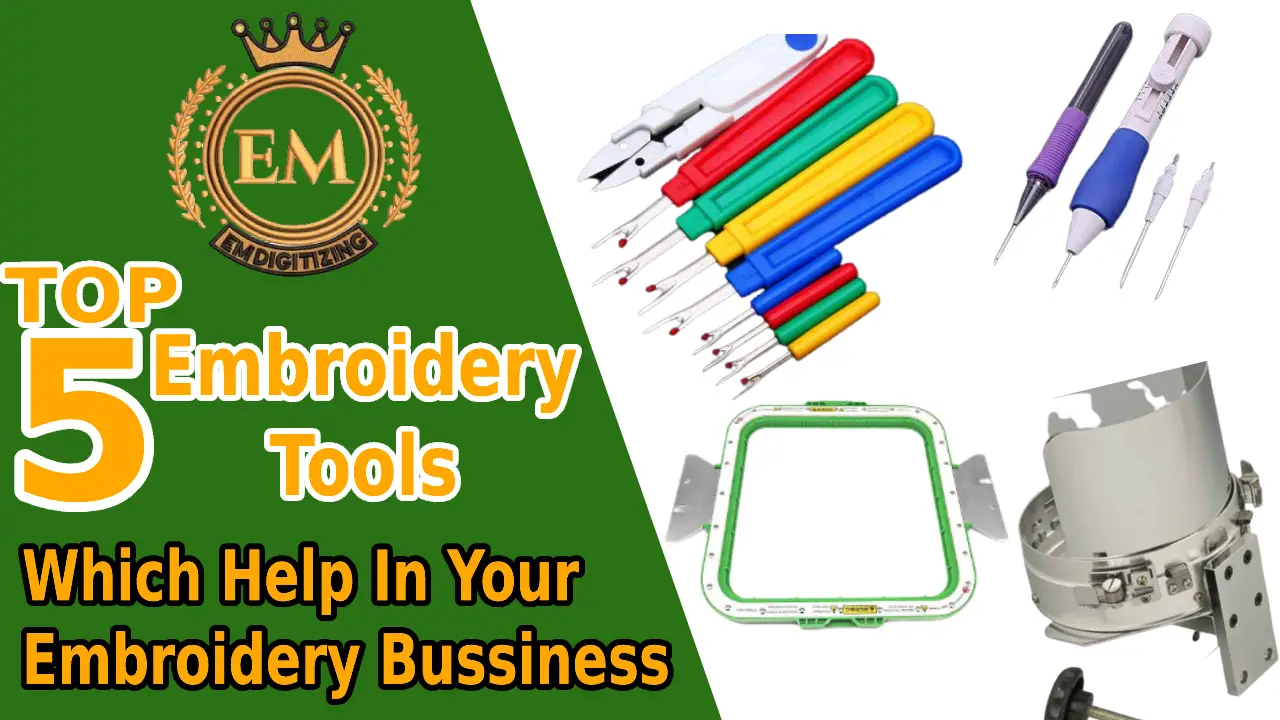 Embroidery Digitizing Services
If you are looking for embroidery digitizing services, EM digitizing is one of the 
best embroidery digitizing
 company. Providing all types of embroidery digitizing. I recommend you test digitizing services.
Introduction
The most innovative thing that has happened in the embroidery business in the past few years is the digitization of embroidery. It has made our lives easier. Today people are mostly using the latest technology to improve their business. The latest combination of hand embroidery and technology has revolutionized the fashion industry.
Digitizing Technology
With new embroidery digitizing technology, long, time-consuming designs and delicate printing patterns can be produced quickly in the modern world. Now the process has become more comfortable and more enjoyable, and it is not tiring — all thanks to digitalizing technology that has improved our business. If you are unfamiliar with the tools that help you grow your embroidery digitizing business, then you are at the right place. We will give you a complete guide on the best embroidery accessories and embroidery tools to help you in the future.
If you don't know about the right tools, embroidery can be a difficult task. You want to make it as seamless, smooth, and easy as possible, don't you?
Well, with the knowledge of the right accessories, you can reduce your embroidery mistakes, speed up your process, and prevent mistakes from happening again. We have listed a few tools for you that will benefit you in your business. Finding the best embroidery tools is not difficult but difficult.
1. Bridge Water Stitch Remover Tool
Tool #1 is on our list of the best embroidery tools.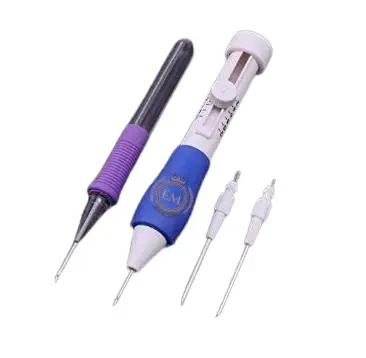 In the embroidery business, it doesn't matter whether you are a professional or a beginner; Everyone can make mistakes. As we are human, it takes us a long time to correct our mistakes. But luckily, we have this stitch remover embroidery business tool on the market. Tools save your design from being destroyed by a pair of tweezers or scissors that can damage the quality of your design. It removes the threads so easily without disturbing the entire garment. With the help of this tool, you can grow up your business more efficiently without wasting time.
2. An Embroiderer's Helper Tool
Tool #2 is on our list of the best embroidery tools.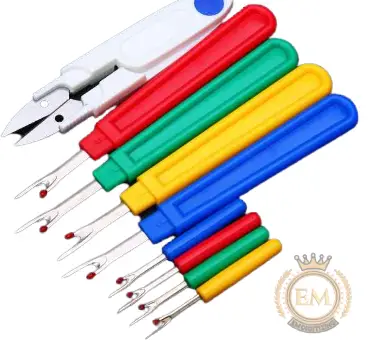 As the name suggests, this embroidery tool is a real magician. This is a tool that helps you position the right and left crest designs on the fabric while centering them. It is a cost-effective tool, and you can easily buy it from the nearest market. The insignia exposes the midsection of the shirt and is easily adjustable.
3. Cap Frame Tool
Tool #3 is on our list of the best embroidery tools.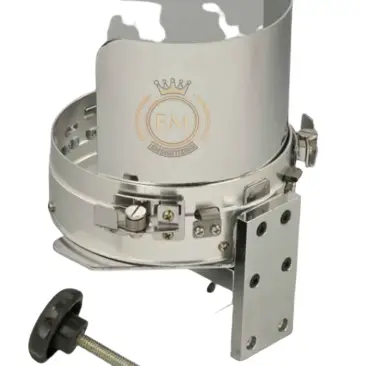 The cap frame tool is convenient and has improved embroidery dynamics. You can put your design in it, and it will help you work easily. Cap frame tools are the most popular accessories in embroidery, so you need to get your hands on them.
Cap frames are used for a variety of purposes. People use it to make high-quality uniforms. They cannot afford any nasty comments from customers, so they use the best tools to avoid any harm.
4. Placement Sticker Tool
Tool #4 is on our list of the best embroidery tools.
Placement sticker tools are a testament to the latest technology as they have made our lives easier. They help to keep the design on the garment. Placement stickers mark clothing with soluble paint and stickers, which can sometimes be a difficult task. They help in the accurate positioning of the machine needle so as not to miss the target.
5. Magnetic Frame Tool
Tool #5 is on our list of the best embroidery tools.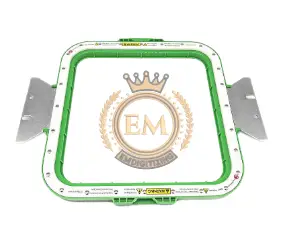 These magnetic hoops are very helpful as they have reduced the workload considerably. They require no adjustment there and are magnetic. The rings also pull the fabric itself, so the stress on the embroiderer's hand is also reduced. These hoops automatically accommodate thick and heavy materials and work efficiently.
Embroidery Tip
Getting the best embroidery tool to run your business smoothly is a good thing, but did you know that an embroidery machine plays a more important role in this regard? We will provide you with a few embroidery tips that will help you do better without compromising the design and quality of the garment.
Conclusion
It's important to know the brand you're currently using because each machine has specific features, and requires specific size machine needles to work. If you lack this knowledge, there are chances that you can ruin your embroidery designs and materials. When dealing with thick and heavy fabrics for embroidery, always use punch needles as they will do your job without destroying the fabric.
You should upgrade your embroidery techniques with the latest technology to make things much easier for you in the long run. It's best to use simple tools to make the most of your time while working on customer needs.
We recommend that if you are a beginner in the business of embroidery, keep practicing to polish your skills and experiment with different accessories, needles, and tools to see what suits the fabric.