Embroidered projects catch everyone's eyes. From young to adults, they all are addicted to embroidery. Even the children of this modern era love embroidery such as embroidered cartoons, characters, or mini creatures on their t-shirts, hats, bags, cushions, bed sheets, pillow covers, costumes, etc. As you know, October is here and Halloween is near. Grab your embroidery machine and decorate your house with Halloween embroidery ideas from pillow covers to the room walls.
In this article, you will find a list of the best Halloween embroidery ideas to please your customers and you can embroider for yourself too.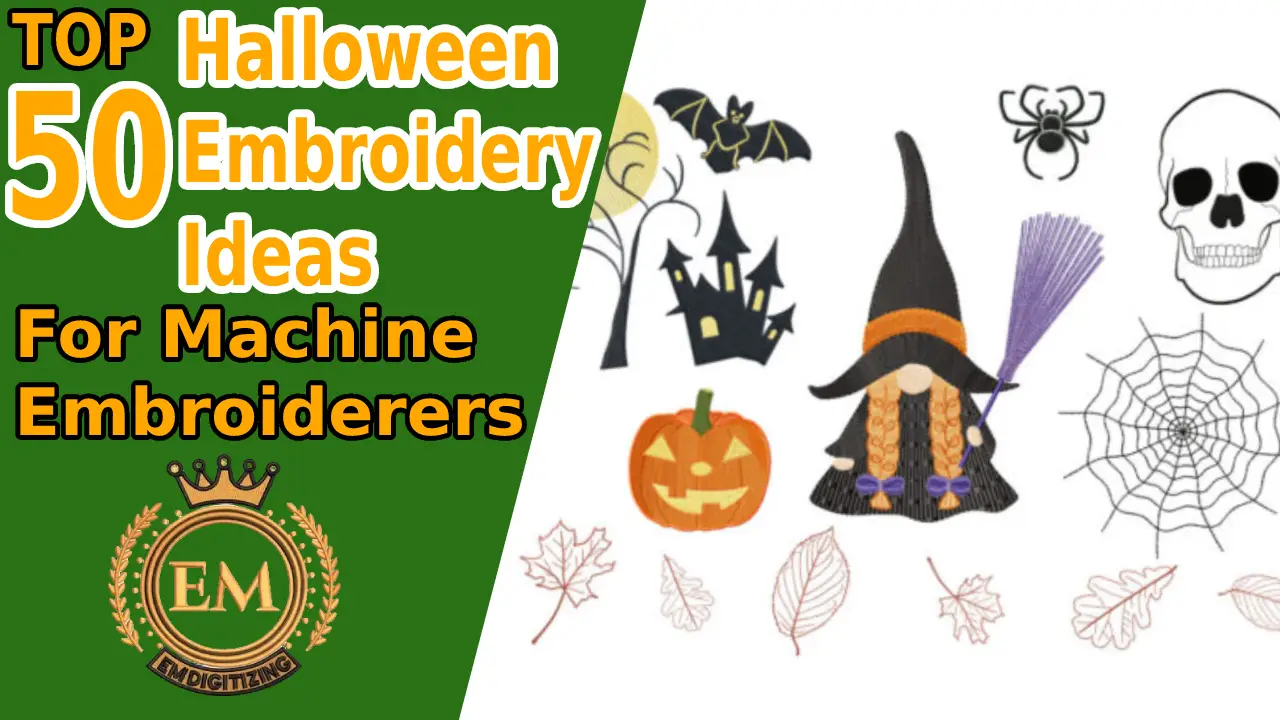 Embroidery Digitizing Services
If you are looking for embroidery digitizing services, EM digitizing is one of the 
best embroidery digitizing
 company. Providing all types of embroidery digitizing. I recommend you test digitizing services.
Halloween Embroidery Ideas
Embroidery is all about creativity. Many of us love to have themed projects of embroidery for occasional or seasonal decor such as Halloween, Christmas, etc.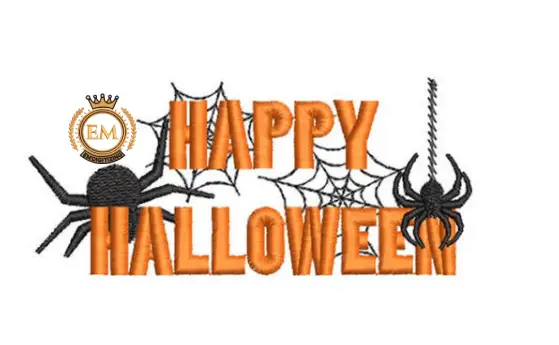 If you're one of those who love to decorate their houses and outfits with unique art then you will enjoy this roundup post. As the days become shorter and nights become long and dead dark, it's time to welcome Halloween with this mysterious embroidery in a funny and entertaining way. Start decorating your house with Halloween embroidery ideas on wall hangings, aprons, cushions, bedsheets, room walls, costumes, and more. Examples of some Halloween embroidery ideas are:
Spooky season Halloween embroidery ideas

Dancing ghosts machine embroidery design

Stacked pumpkin pillow and skull, haunted house, bats, candy corn within the freestanding pumpkin, Witch, and many frightful Halloween embroidery ideas, etc.
Best Halloween Embroidery Ideas For Machine Embroiderers
Many websites and both online and offline stores offer you hundreds and thousands of Halloween embroidery ideas. Here's the list of the top 50 best Halloween embroidery ideas that assist you in embroidering something incredible(witchy or ghostly decorations)on your outfits and whatever medium you want to embroider. In this article, we break down the categories to decorate the home with costumes with Halloween embroidery as burning logos in the fire or a bubbling cauldron in the back. 
First of all, check the list of embroidered costumes with Halloween embroidery ideas.
1- Witch Hats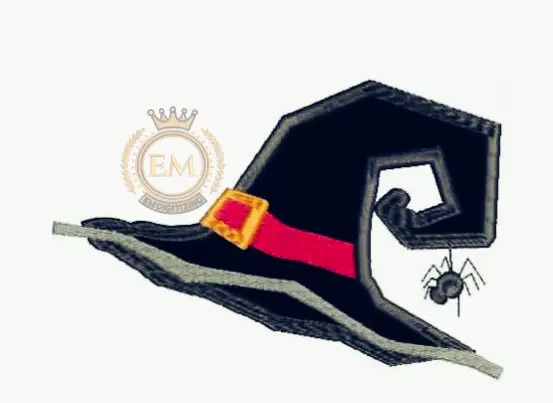 Let's talk about the hat first from your costume. You can celebrate Halloween by embroidering a witchy hat. You can choose a style for embroidering hats with pumpkins, cats, and more to reveal a witchy appearance. Frames of different sizes are recommended to help your hoop regardless of the garments being used.
2- Caps
You can embroider caps with a lot of different and stylish Halloween embroidery ideas as shown in the picture.
3- Wizard Robes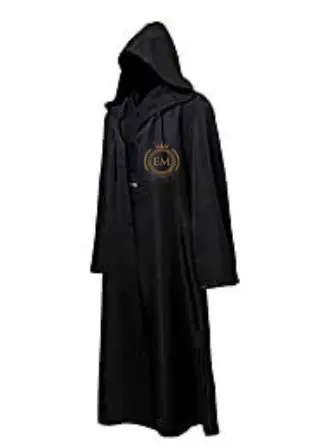 Now with the Halloween embroidery ideas, you can design your robes with a Halloween theme. Simply take a black robe and embroider a classical spider web or any devil look.
4- Warlock Socks
Witch costumes are incomplete without using these socks to celebrate Halloween.
Be careful about the accessories to make these funky socks. The use of an 8-in-1 hoop is recommended for making these Halloween embroidery socks. Little notches, binder clips, adhesive spray, etc.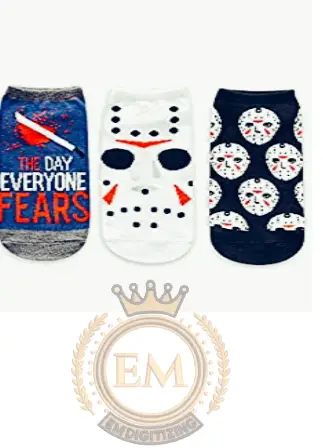 5- Butterfly Wings
It is one of the most interesting things to create fairy wings for the costume.
Simply put, go to the store to buy these wings and dry them. After that, use cardboard and cut your wings in order to line up with your costume. In this way, you can embroider free-standing lace wings in a distinct way.
6- Decade Costume
This type of costume can easily be made from your old plain shirt or flared jeans.
There is no need to buy costly fabric to embroider. Simply take a black plain shirt and embroider a poodle on the bottom of the corner by using applique and embroidering psychedelic flowers over the jeans. Now your costume is ready to wear.
7-Halloween Regal or Fancy Dress Costumes
You can get a huge collection of regal embroidery costumes. With an embroidery machine, you can do something exclusive and decorate your prince or princess dresses in a unique way.
8- Pet Costumes
Another unique thing about Halloween embroidery ideas is to create costumes for your pet. Using felt material and appliques, you can embroider cheetah or giraffe on yellow animal clothing and take a black sweater to embroider white stripes for zebra. You can also add up the ears of animals with the costume by using your machine.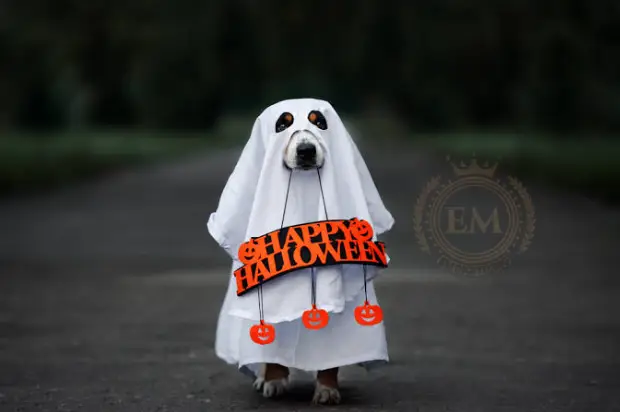 9- Professional Halloween Costumes
In anticipation of Halloween, you can also embroider your professional attire with Halloween embroidery ideas.
You can embroider letters, logs, or miniature creativity on your lab coats and on uniforms, etc. The role of the Stabilizer is important in the case of embroidered small letters on the costumes.
10- Clown Costumes 
You can embroider happy faces, heart balloons, and other Halloween embroidery designs, etc. Just stitch out the design on your applique and make sure to cut the design of the right size to embroider.    
11- DIY Costumes
If you are using scratch for embroidery or want to embroider pumpkin style.
Take a large size orange shirt and embroider a jack-o-lantern face.

Put on green leggings and you can caraway a trick or treat.
12- Pirate Costume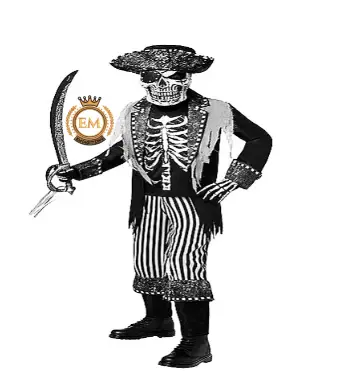 This can be made by using bandanas or red/black clothing. You can embroider skull and bone symbols on your black t-shirt.
You can also add your last name on the back of your white t-shirt too.
13- Belly Dancer's Costumes
This type of costume is mostly used for Halloween celebrations and as well as for dance performances. You can embroider your personalized costumes and for selling purposes too.
14- Sugar Skull Apparel
Embroidering your bags and t-shirts with a sugar skull is the best way to decorate your custom apparel during Halloween time. 
15- Halloween Artwork(Dia de Los Muertos)
You can embroider Halloween-themed artwork with the use of metallic thread in an embroidery machine. However, it can be tricky to embroider with the metallic thread but it will make your colors stand out with the use of an 80/12 needle.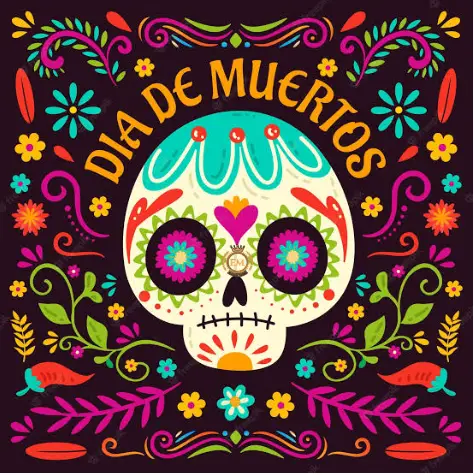 16-In the Graveyard
Now have a look at Halloween embroidery ideas used to embroider accessories with free-standing lace.
17- Masquerade Masks
With the use of an embroidery machine, go to create your own masquerade mask using free-standing lace. ETSY has a lot of designs to pick from for making embroidered Halloween masks.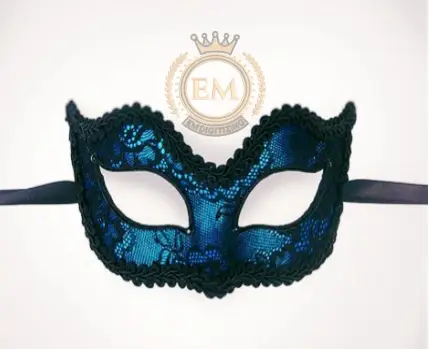 18- Headpiece
You can use free-standing lace to embroider headpieces with Halloween embroidery ideas.
19-Earrings
It sounds interesting to have embroidered earrings with Halloween embroidery ideas by using free-standing lace. Make sure to digitize the design first. Here are the endless possibilities with Halloween ideas from personal accessories to home decor.
Let's check out Halloween embroidery ideas for home decorations.
20-"Home Sweet Home" Coffin Embroidery
It is one of the best Halloween embroidery ideas to celebrate Halloween with full zeal. This special type of embroidery pattern is for those who are new to embroidery.
21- Hoop Art Portraits
With the use of an embroidery machine, you can create portraits of witches, skeletons, and night creatures to decorate your hallways and room walls.
Just add a hoop to the fabric at the end of the completion of the design.
22- Pumpkin Hoop Art
Design majestic pumpkins by the use of embroidery hoops by spookify them with Jack o lanterns.
Then place these exclusive pieces anywhere in your home.
You can design them in a couple of hours and give them to a friend who loves this Spooky season.
23-Halloween-Themed Bed Sheets
Take a white bed sheet and embroider some ghostly designs on the center of the sheet. By using batting or balloon, mold the sheet into a ghost for trick-and-treating leisure. 
24- Accent Pillows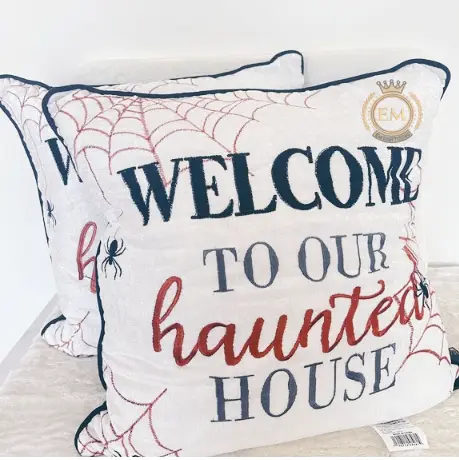 Embroider your pillow with some quotes for Halloween decorations as
"witch, please"

"Welcome to our haunted home"
You can embroider them for your own house and for selling to the customer.
25- Halloween Themed Blankets
When Halloween is here, it is impossible to go for a horror movie. Your devotion to Halloween is seen by having embroidered blankets. Use a sash from in your embroidery machine to embroider large-area garments.
26- Tapestries
You can embroider some cobwebs on your tapestries to make your haunted house scarier. 
27- Kitchen Towels
Go shopping for kitchen accessories such as hand towels etc. Then embroider them with Halloween embroidery ideas to gain profit for selling and for your own sake. 
Add a quote as:
" Eat drink and be scary"
28-Oven Mitts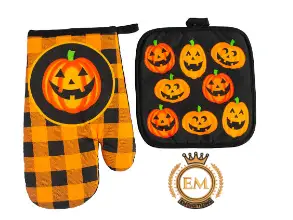 29- Witch Cauldron
You could make this witch cauldron in whatever colors suit your decor.
30- Halloween Apron
You can embroider the kitchen apron for your mother. There is nothing more amusing than doing this. The Halloween-themed apron looks super cute.
31- Front Door Mat
Let's make fun by having trick-and-treating embroidery on the porch mat and welcoming Halloween from your doorstep.
32- Outside Banners
You can embroider a banner with some scary quotes and hang it outside of your house. Make sure to choose the right tools and materials depending on the fabric used to make these banners.
33- Scary Curtains
A statement piece of the Halloween embroidery ideas for haunted houses is to design warlock curtains.
You can embroider Halloween-based designs such as ravens, skulls, and spiderwebs on curtains.
34- Table Runner
The best way to embroider table runners is by using a free-standing lace design. And you can create spider webs and other Spooky things over it. 
35- Table Cover
Halloween-themed embroidery table covers make a dramatic and scary look.
36- Freestanding Lace Chandelier
One of the unique Halloween embroidery ideas is to use free-standing lace to design a 3D chandelier established with black glitter. They can be used to hang over the table in the celebration of Halloween-themed parties.
37- Free Standing Lace Candle Covers
Candles cause a spell over Halloween decor and can lighten up the dim corner of your room.
For creating free standing lace design, remember to use the same color bobbin thread with top color thread and heavy weight water soluble stabilizer.
38- Pillow Wrap
Fade up from these causal pillow wraps. Now it's time to decorate your pillow wrap with these Halloween characters or burlap that is trending everywhere.
Especially used for fall embroidery projects by machine.
Halloween embroidery ideas to reveal a fashionable look during Halloween time!
39- Shirts
It's fun making embroidery t-shirts or polo shirts with a spider web or pumpkin logos. You can advertise your work by revealing your artwork on social media.
40- Themed Shoes
Start decorating your shoe with Halloween embroidery ideas such as skulls and skeletons with the use of special accessories of machine embroidery.
You're advised to use clamps for hard-to-hoop items.
41- Halloween Patches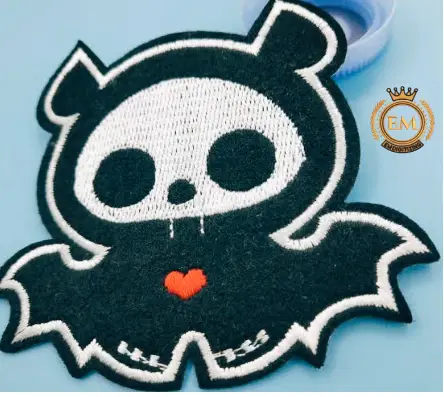 If you are one of those people who love frightful creatures such as a vampire, mummies, and monsters? You can embroider your patches with this creativity during Halloween time. Just make sure to digitize the design before embroidery.
42- Trick or treat bags
As adults, children also love this Halloween season. To fascinate your children, embroider their names, and scary logos and designs to decorate bags and costumes. Include your children in making these items.
43- In-the-hoop Bats Hanging
Among the best Halloween embroidery ideas, you can make stuffed animal bats with hoop projects and hang them wherever you want in your home.
44- Toys for Children
Also love to make stuffed dolls along with stuffed cats, witches, and pumpkins by the use of embroidery machines. Your kids will enjoy these toys and Halloween decorations for their room and outfits too.
45- Cartoon and Animal Eye Mask
Use felt fabric to embroider different kinds of cartoons and animal eye masks. Make sure to gather supplies such as water-soluble pen, ribbon, cutter, glue, scissors, spray, etc to create something magical.
46- Victorian House Sampler
These samplers are helpful in practicing new stitches.
47- Baby Onesies
If you want to adorn your newborn with a Halloween costume, embroidered onesies are the best option. In this way, you can make your baby an animated object that looks trendy and super stylish.
48- Baby's Diaper Cover
There is no end to Halloween celebrations. Wait for something cute and unimaginable. And this is a Halloween embroidered diaper cover for your newborn.
49- Ghost Garden
You can embroider this full ghost garden on your shirts, bags, cushion covers, and many other fabric materials to show your devotion to Halloween and for pleasing your kids too. Have you ever wondered about this idea?
50- Fall Stitching
It is one of the Halloween embroidery ideas where you can embroider falling leaves, pumpkins with a bat, harvesting vignettes and fall latte, etc.
Conclusion
It is obvious that you can find a lot of Halloween embroidery ideas on the internet. We narrowed down this list to the 50 best Halloween embroidery ideas for you for both outfits and home decor. Although, all the above-mentioned Halloween embroidery ideas require different accessories for embroidering. But the results will be just incredible. No doubt you will love spending your time making these Halloween-based embroidery designs with your machine. 
Enjoy practicing these Halloween-based ideas with a cup of coffee on these cool and dark nights. Happy Halloween!