This post provides you with various easy ways to apply letters. These DIY applique letters can be used to embellish your clothes, accessories, and other clothes for home decor projects. Applique letters are always in fashion. These are favorites for decorating t-shirts, bags, quilts, bed linen, pillows, baby clothes, etc. These are the easiest and best ways to make the best applique letters.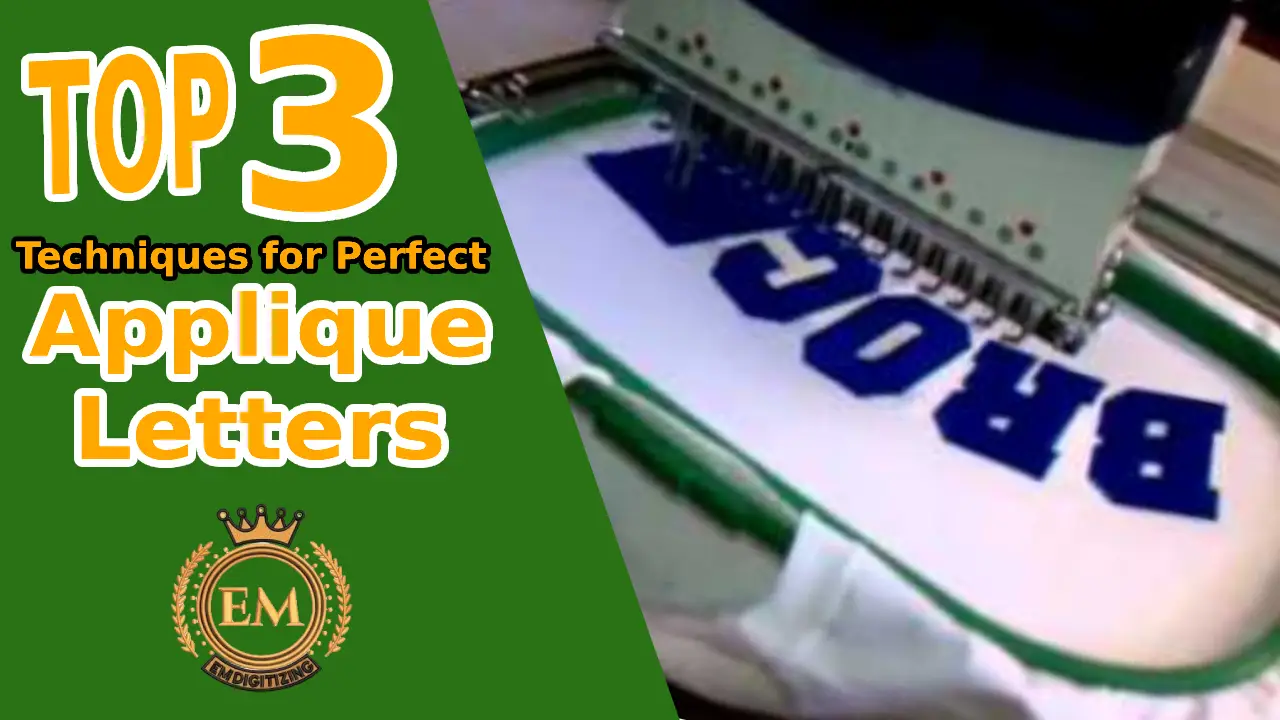 Embroidery Digitizing Services
If you are looking for embroidery digitizing services, EM digitizing is one of the 
best embroidery digitizing
 company. Providing all types of embroidery digitizing. I recommend you test digitizing services.
Introduction
Do you want to beautify your work? Or are you new to the industry? do not worry; I provide you with well-written instructions for all basic appliqué types along with machine and hand appliqué. You will find a variety of applique designs in the market, but the issue and trend are Welcome Fonts.
The material given will solve your problems and help you learn the basics of styling and tackling them on any garment. Cross Stitch Alphabet Patterns Image Stitching Letters of Different Shapes with Cross Stitch Letter Patches, Applique Sewn on a Large Piece Done by Decorative Needlework.
So, I studied and mentioned the best techniques and methods for the perfect applique letters to make the products unique and modern. I am giving below simple tips to join the cross of embroidery fonts and part of the clothes or accessories to be worn. In practice, this is the depth of your cross stitch alphabet pattern or design.
Beginners Guide To Do Applique Letters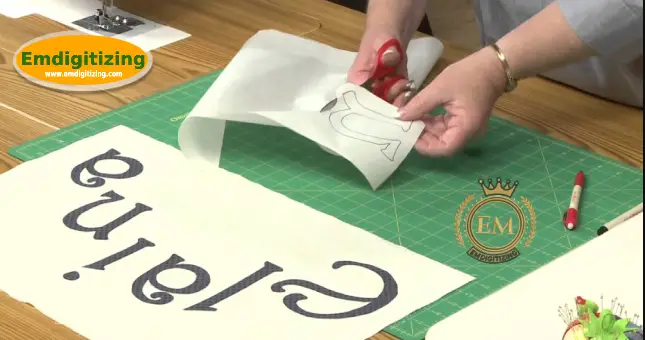 Before starting the applique design, it is important to shrink the fabric. Natural fibers such as cotton, rayon, and silk all shrink to varying degrees when washed. Synthetic fibers may be less, but only slightly. Avoid ravel fabrics, such as satin-faced brocade, for cross-stitch alphabet patterns. Select a template and sketch or print your favorite designs, embroidered alphabet fonts on paper for layered applique. Use a lightweight fusible web for overall wearable garments or to sew letters with a small amount.
Accurately trace mirror images of Welcome Fonts or any other type of embroidery lettering fonts onto fabric through appliqué tracing. Carefully cut out the applique pieces to give a finished look to the garment.
Use a hot steam iron gently while dragging the iron to adhere the applique letters to the fabric. Choose any pin stabilizer (Sulky stabilizer) large, and apply it behind the applique design. To secure your cross design with various traditional options, you can follow the simple zigzag stitch pattern of striding appliqué letters through a satin cross stitch. The easiest way! Go for straight stitches for embroidered fonts.
Three Techniques To Enhance The Applique Letters
Are you looking for a shorthand method to enhance applique letters with different stitch styles to create the perfect applique letters?
Track the technique, you can provide raw edges to cross the alphabet, and create a clean smooth look with embroidered fonts. Using thread for sewing. It should be time-consuming, and rewarding.

A popular method, the pre-cut shape, zigzag stitching gives the final shape and secures the sharp stitching letters. The raw edges of sewing letter fonts can create a sophisticated look without any extra effort. Decorative stitching is used to display clothes and banners with embroidered alphabet fonts. Your sewing letter designs are stunning and experimental yet suitable for those who feel comfortable and are adept at sewing machines.
The hoop design is designed by multi-needle hoop appliqué for a perfect cross-stitch alphabet pattern. Embroidered alphabet fonts look more detailed with this beautiful technique. Stitching layer embroidery for letters on maps, cutting away fabric remnants to reveal their original shape.

To save time, people use the fusible web technique, which is usually glued to iron, to create embroidery lettering fonts. Shapes and fonts are stitched onto the base fabric using web end with machine stitching that has pleats and is finished with embroidery. As examples cited, many materials such as the Indians of Panama produced through the reverse appliqué letter technique, the delicate paj ntaub (flower cloth) patterned embroidery fonts of Southeast Asia, and reverse applique embroidery.
Best Ideas And Tips For Unique Applique Letters
You should try to make your product unique and cross stitch alphabet pattern, and tag edges to the very end. Not only this, but instead, you can enjoy needlework in such a way that there are many different choices of cross-stitch characters available. For impressive results, sew the letters onto the fabric, adding a little sparkle by attaching a piece of organza. Add dimension and embroidery to dresses with 3D accents, using beads, braids, and hot crystals for a bling finish.
Vinyl, plastic tablecloth fabric, fine leather, ribbons, and woven trims give applique letters a unique look. Awesome designs you can use embroidery fonts. Block fonts are easily readable on embroidery, work with modern block, traditional block, and the outline collection using raised fills. Style your logo with fancy fonts to avoid unwanted blockiness.
Monogramming Fonts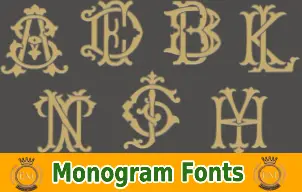 Monogramming fonts are commonly used to create initials for cross-stitch letters such as towels and linens. Outline fonts work great for sportswear, and jackets back on large scale.
Wilcom Fonts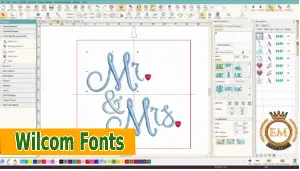 Wilcom fonts, such as run stitch, script, and serif, can make handwriting look like embroidery. This is the most difficult and digitized well, also used for characters less than 5 mm. Words can be carved into these types of stones and in a neater style, preferred for embroidery stitches for lettering and more comfortable to read in a printed matter of style.
Conclusion
You've provided a complete guide with ideas and techniques to make your product unique with applique letters and stitched letters. I hope after reading this article all the questions in your way will be solved. Getting all the relevant information on using any cross stitch alphabet patterns from this blog is just a search away. Applique work is helpful and decorative and looks beautiful.
How to get famous with applique letters with ease, even makes you a practical and socially demanding fashion designer. In it, you get to know about applique letter techniques and different ways to enhance it to make the product awesome and classy.