How to Design Custom Shirt Sleeves Online
In this article, we'll guide you through the process of designing custom shirt sleeves online, step by step.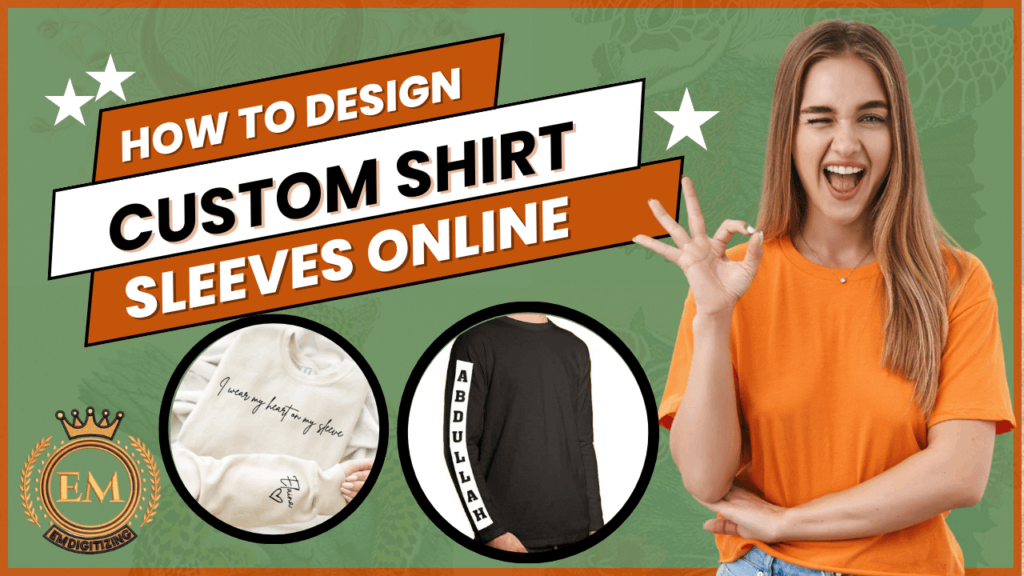 How to Design Custom Shirt Sleeves Online
Step By Step Guide To Design Custom Shirt Sleeves Online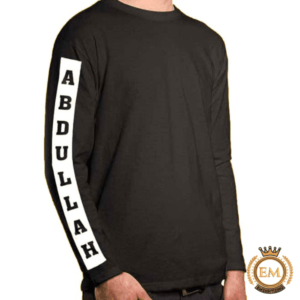 Designing custom shirt sleeves online offers a convenient and creative way to personalize your garments. Whether you're creating unique apparel for your business, events, or personal use, online design tools provide an accessible platform to bring your sleeve design ideas to life.
Step 1: Choose a Design Platform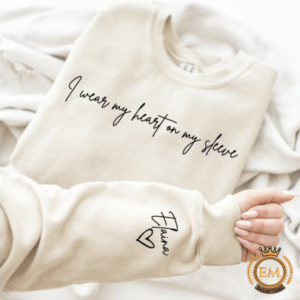 Select an online design platform that offers customizable options for shirt design on sleeves. Look for user-friendly interfaces that provide various embroidery design elements, including graphics, text, and color choices. Popular platforms offer robust design tools for sleeve customization.
Step 2: Select Your Base Shirt Design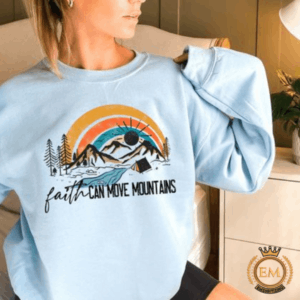 Start by choosing the base shirt designs on sleeves that you want to work with. This will include the main body of the shirt as well as the sleeves designing. Some platforms offer a range of shirt styles, including short-printed sleeves design, long-sleeve, and raglan sleeves, giving you the flexibility to choose the one that suits your vision.
Step 3: Explore Design Elements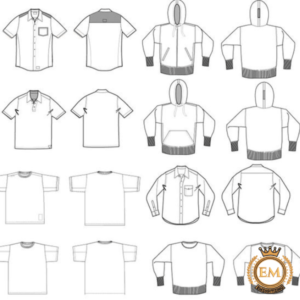 Experiment with different designs on sleeves elements to create your custom shirt sleeves. This can include adding graphics, text, logos, and patterns. Many online designs on sleeves tools provide access to libraries of pre-designed elements, or you can upload your own artwork for a truly unique touch.
Step 4: Customize Sleeve Placement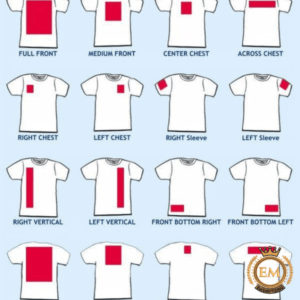 Use the platform's tools to customize the placement of your design on the shirt sleeves. You can adjust the size, orientation, and position to ensure the design aligns well with the overall shirt design. Consider the aesthetic balance between the body and print sleeve designs.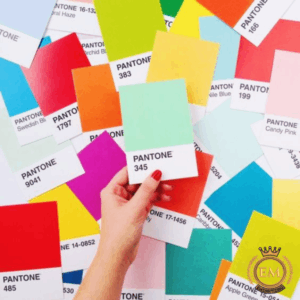 Experiment with colors to achieve the desired look for your custom shirt sleeves. Match the colors of the sleeves designing with the rest of the shirt or create a complementary contrast. Online design platforms often provide a color palette to choose from or allow you to input specific color codes.
Step 6: Preview and Adjust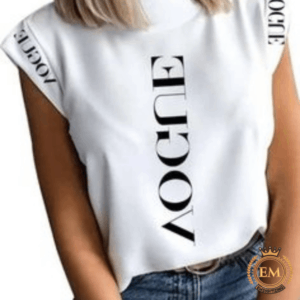 Before finalizing your sleeves designing, take advantage of the preview feature to see how your custom shirt sleeves will look in real life. Make any necessary adjustments to ensure the design is visually appealing and aligned correctly.
Step 7: Order Your Custom Shirt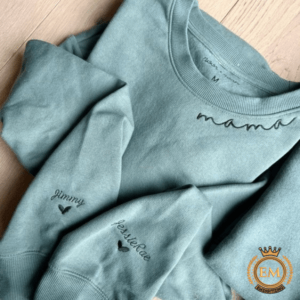 Once you're satisfied with the screen printing on sleeves design, proceed to order your custom shirt with the personalized sleeves. Review the order details, select the desired quantity, and provide any additional specifications. The platform will guide you through the checkout process.
Step 8: Receive Your Custom Creation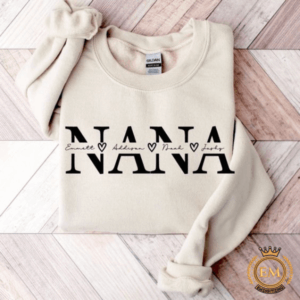 After placing your order, sit back and await the arrival of your custom-designed shirt with unique design on sleeves. When it arrives, try it on to see how your design translates from the online platform to a tangible garment.
Tips To Help You Create The Best Sleeve Designs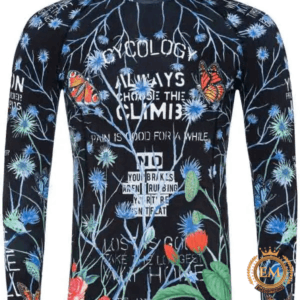 Designing custom logo on shirt sleeves online can be a fun and rewarding experience. Here are some tips to help you create the best printed sleeve designs:
Avoid cluttering your sleeve design with too many elements. A clean and simple embroidery design often has a more impactful and stylish look.

Different sleeve types (short, long, raglan) offer varying design areas. Take the sleeve type into account when designing to ensure your artwork fits well.

Coordinate your sleeve design with the overall shirt design. The sleeve design should complement the main body design rather than overpowering it.

If you're incorporating images or graphics, make sure they are high-resolution for a crisp and clear appearance on the sleeves.

If adding text to the sleeves, ensure that the font size and style are easily readable. Avoid overly elaborate fonts that might become difficult to decipher when printed.

Choose colors that work well together and match the overall theme of the shirt. Consider the base shirt color and other design elements.

Test Preview:

Most online design platforms offer a preview feature. Use it to see how your design will look on the sleeves before finalizing your order.

If you're designing shirts for a group or event, maintain a consistent design theme across all garments for a unified and professional look.

Sleeve designs can be placed near the cuff, on the upper arm, or even along the entire sleeve length. Experiment to find the placement that best suits your design.

Consider adding personal touches, such as names, dates, or inside jokes, to make the shirt sleeves more meaningful to the wearer.

Achieve a balanced look by ensuring that the design on one sleeve matches the other, especially if you're working with long sleeves.

Browse through online design galleries, fashion magazines, or social media platforms for inspiration before creating your own sleeve designs.

Choose a reputable printing service that offers high-quality printing on sleeves. Quality printing ensures your design looks as intended.

Keep in mind that there are seams on shirt sleeves. Avoid placing crucial design elements too close to these seams to prevent distortion.

Designing custom shirt sleeves is a creative process. Enjoy experimenting with different ideas and styles to create a unique and eye-catching design.

Think about who will be wearing the shirts with your sleeve designs. Design elements that resonate with the target audience can create a stronger connection.

Incorporate patterns, textures, or gradients into your sleeve designs to add visual interest and depth.

Don't be afraid to use negative space on sleeves. A well-placed empty area can make your design pop and draw attention.

Experiment with resizing and rotating design elements to create a dynamic and unique look on the sleeves.

If designing for a brand or business, ensure that your logo or branding elements are prominently featured on the sleeves.

If the sleeves have cuffs, consider how your design interacts with them. The cuffs can frame the design and add an extra touch of style.

Aligning design elements with the natural seams of the sleeves can create a polished and professional appearance.

Longer sleeves provide more space for intricate designs, while shorter sleeves might require more concise and impactful elements.

Experiment with different design styles, such as vintage, minimalist, or abstract, to find the one that suits your vision.

Integrate elements from the main body design into the sleeve design to maintain a cohesive and unified look.

Use curved lines or flowing shapes to create a sense of movement along the sleeves.

Stay updated on current design trends and adapt them to your sleeve designs for a modern and relevant look.

Share your design ideas with friends, colleagues, or online communities to get feedback before finalizing your design.

If possible, use mockup templates to visualize how your sleeve design will look on an actual shirt before printing.

Tailor your sleeve designs for specific occasions or events by incorporating relevant themes or symbols.
By following these tips, you can create custom logo on shirt sleeves that enhance the overall appeal of your garments and make a lasting impression. Whether you're designing for business, events, or personal wear, your sleeve designs will stand out with careful consideration and creativity.
Designing custom shirt sleeves online allows you to unleash your creativity and create apparel that reflects your style and message. With the right online design platform, you can design unique sleeves that make a statement and stand out from the crowd. So, whether you're designing for a special event, promotional purposes, or personal enjoyment, embrace the convenience and artistry of online sleeve customization.
We hope you enjoyed reading this article as we did in writing.
If you want to customize embroidery logo digitizing, EM DIGITIZING will be your best choice. At EM DIGITIZING, we deliver the best embroidery logo digitizing services with the best quality.  We offer 50% off on all our services to our potential customers on their first order. So, get a free quote now and we will get in touch with you.
Hope this article will be helpful for you guys!
If there's any question related to this article feel free to comment to us. And, thanks for reading!