You can get a pair of custom embroidery patches for every uniform. One for the front is stitched as your organization's logo. The other patch could be for the back, with more elaborate artwork of your items or services.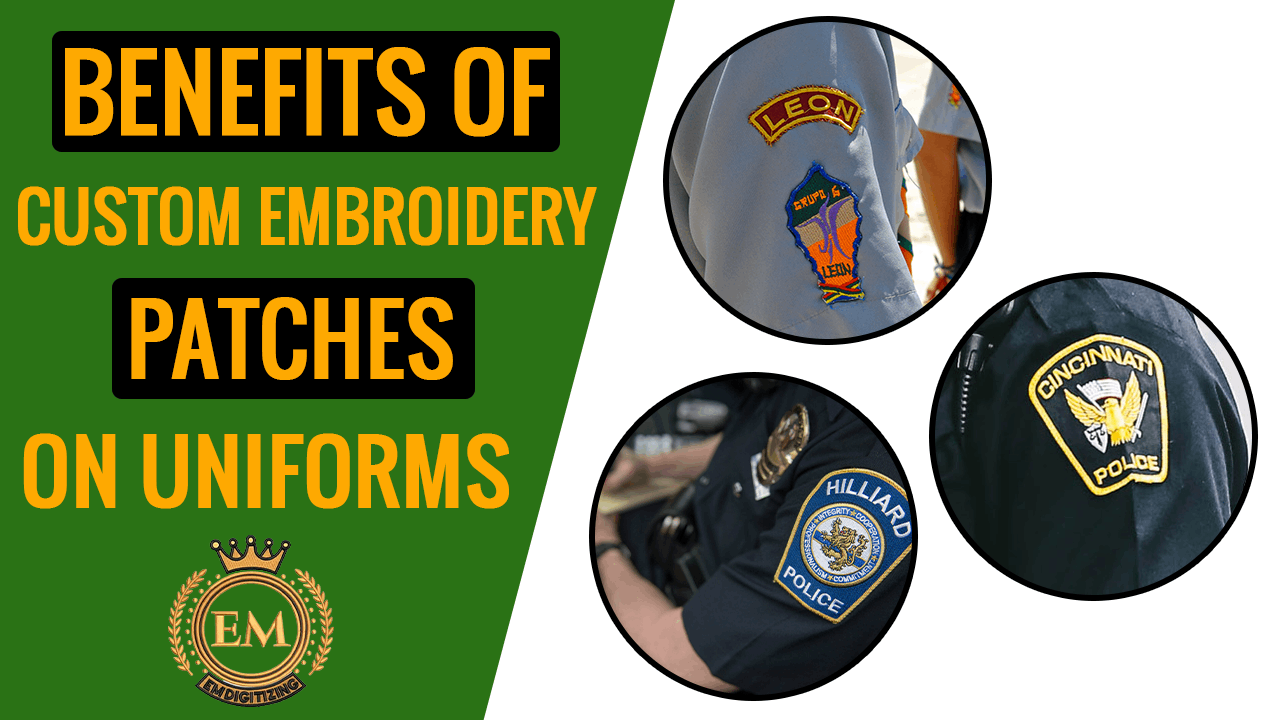 Adding Custom Embroidery Patches To Uniforms – Designing: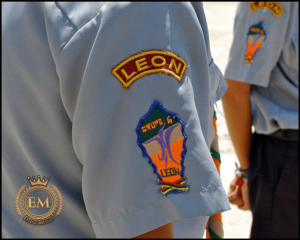 Designing any form of artwork for custom embroidery patches on uniforms is easy and simple. You can go for your logo on a contrasting sort of background for an elevated look, perfect for biker patches that are attached personally to the jacket's rear. You can design a unique patch also with a more elaborate design to show what your business does. Add these embroidery designs to different accessories – embroidered hats, caps, tote bags, key chains, and more.
Embroidery Digitizing Services
If you are looking for embroidery digitizing services, EM digitizing is one of the 
best embroidery digitizing
 company. Providing all types of embroidery digitizing. I recommend you test digitizing services.
Benefits Of Adding Custom Embroidery Patches To Uniforms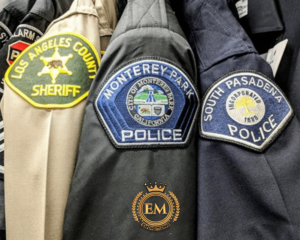 Custom embroidery patches are no doubt an amazing addition to any uniform for a number of causes: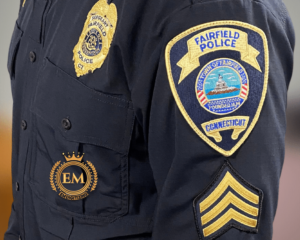 Uniforms are made to create a formal look for workers or members of an organization. Custom uniform patches add more professionalism to that look, whether it is chenille brand patches or custom embroidery badges.
These patches are more than creative embellishments to a piece of clothing, these are a means to endorse that the individual wearing the cloth or accessory with the patches embroidery belongs to a particular organization. On uniforms, custom embroidery patches help to gain trust and respect from customers, clients, and other local public.

Still confused? Let's put it this way! Let us assume you are at a hospital and you want help. So, would you be more interested to ask a uniformed individual without any actual means i.e. patch, of confirming their professional designation or somebody who is carrying the patch logo on their uniform?

I hope I made my point clear!

2. Grabs The Attention Of The Public: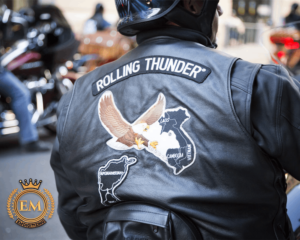 Don't know how to promote your brand? Order custom embroidery patches now and you are all set to promote your brand! Because custom embroidery patches attract interest and build curiosity. Recall if you have seen somebody in public wearing a not so interesting polo tee but with a patch on it. Don't you instantly try to sneak a couple more looks to decide what it says?
That's the point about patches! They are sure to turn heads. They tell people that your brand exists. Furthermore, they are a means to market your brand, find more leads, and get more clients, all without spending a lot of money. That is why there is something very fascinating about a patch on a uniform!

Please note – when designing custom patch embroidery for a uniform, ensure your artwork doesn't mix with the uniform. Select your shape, colors, and overall embroidery designs smartly to make sure that the patches embroidery stands out and is simple to acknowledge.

3. Differentiates Your Business: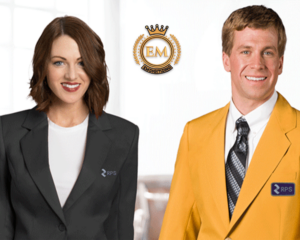 Custom embroidery patches on uniforms are an amazing way to stand out in public, an important aspect when attending a professional event like a fair or a conference. While your worker's uniforms might match coincidentally with another brand's apparel, there is no accidental matching when it comes to custom embroidery patches!
For single time use patches, go for Velcro backing when placing an order. These could be simply attached and removed from workers' occasion-wear uniforms. If you are ordering limited embroidery designs patches, you can simply replace patches when selecting Velcro backing. You could hand out custom embroidered key chains also and other patched items as giveaways at business conferences and events.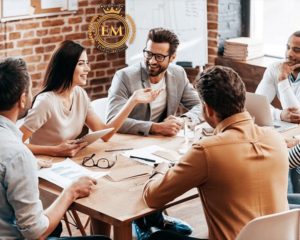 If you have ever been a part of a club or any team, you will know the thrill of getting an official membership of custom embroidery badges. It makes you feel important, respected, and excited about being a part of a group. Patches, particularly sports patches, play an important role in increasing team bonding. For institutions like military units, police, and firefighters, custom embroidery patches can help boost loyalty towards the organization as well as every member of the unit.
If you want to introduce something interesting to the next team, trust me custom patches embroidery on uniforms will be your best choice.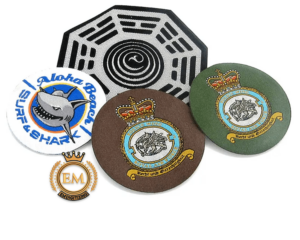 When it comes to uniforms, you can add your design or any extra artwork in two different ways. Either get it printed on the piece of cloth or add it as an embroidery patch. So, what makes Custom Embroidery Patches the best option out of these two?
1. For one, Custom Embroidery Patches are the more effective choice, especially if we are talking about custom patches for police or fire units patches. Whether embroidered, chenille, or woven patches for uniforms, these are made with premium quality threads stitched onto the backing with state-of-art machinery. Screen printing looks amazing too, but it fades away quickly after several wash and dye cycles. On the contrary, the yarn work on a patch is made to last forever. 
2. Plus, Custom Embroidery Patches are the most cost-effective choice out of the two. When you get a logo or embroidery designs printed on a uniform, you might have to purchase separate clothing, as not each fabric is suitable for fabric painting. Patches could be attached to any piece of a uniform – shirts, bottoms, jackets, scarves, and even tote bags. The bigger your patches order, the more discount you might get on your order.
And, you do not have to get new clothing for each occasion; hand out patches to your workers or team members to place on any theme-specific clothing for a skilled look. 
Place An Order For Adding Custom Embroidery Patches To Uniforms:
To place an order for Custom Embroidery Patches for uniforms, kindly follow these important and easy steps:
1. Finalize your embroidery designs. Take some help online, or more particularly, use a patch gallery on the patch manufacturers' site for inspiration. 
2. Select a reliable Custom Embroidery Patches provider. Preferably, you have to select a business that works with customers in your industry, among others, so they know what you want. 
3. Always select the premium quality embroidery thread and backing options accessible. The better the fabric, the more attractive looking and durable your patch would be.
4. Look for some important reasons like no-minimum order limits, discounts on bulk orders, and cost-effective quotes – all these are important for small brands and startups.  
5. Connect your ideas finely and confirm the delivery time. If you want patches for a specific event, it is important that your sample is ready in a short time with sufficient time for any adjustments and delivered before the event.
This was the end of this article. We hope you enjoyed reading this article as we did in writing. So, if you want Custom Embroidery Patches on uniforms contact us as we promise quality and on-time delivery to all kinds of businesses worldwide. 
At EM DIGITIZING, we deliver the best custom embroidery patches with the best quality.  We offer 50% off on all our services to our potential customers on their first order. So, get a free quote now and we will get in touch with you. 
Hope this article will be helpful for you guys!
If there's any question related to this article, feel free to comment to us. And, thanks for reading!