If you have a business, you may want to consider printing your own logo or digitizing embroidery for merchandise. Printed logos are not as preferred as embroidered logos as the print may be damaged and the goods may be lost. Therefore, most brands prefer to digitize a logo for embroidery. However, to digitize files for embroidery or to digitize images for embroidery, you need to work harder than you expected. If you want to digitize images for embroidery, this is much more complicated than you think. This article will show you how to digitize a logo or, more specifically, how to digitize a logo for embroidery.
What is Logo Digitization?
Embroidery machines cannot read the same kind of files as your computer can read, so you need to digitize a logo so that the machines can understand it before they do their job. From a digitizer's point of view, this usually means taking a JPG or PNG file of a customer's company logo or artwork and converting it into an embroidery file. In Merchology we use .dst files for our Tajima Commercial Embroidery Stitching Machines. Here's a look at some of the other commercial embroidery file types.
Embroidery Logo Digitizing Services
If you need a logo digitizing service, EMDigitzing is the best option to digitize the logo within a few hours. To learn more about our embroidery digitizing services click here.
Get Free Quote
Order Now
Machine Embroidery File Types
.dst:

Embroidery file format used for Tajima commercial embroidery machines

.exp:

Embroidery file format used for Melco commercial embroidery machines

.jef:

Janome Embroidery file format used for commercial embroidery machines

.kwk:

Embroidery file format used for brother commercial embroidery machines

.dsb:

Embroidery file format used for dynamite commercial embroidery machines

.tap:

Embroidery file format used for Happy Commercial Embroidery Machines
Machine Embroidery Stitches Types
Straight stitches:

These are stitches for making straight lines and curved shapes which are widely used in shading, sketching, and detailed work.

Satin Stitches:

These are commonly used for borders for writing text, designing logos, or brightening the final result.

Fill stitches:

These are used to fill in the gaps in a piece of fabric and are widely used in this process to create a textured shape and increase durability.
Types Of Digital Embroidery Used For Commercial Purposes
The following types of commercial embroidery are used to affix the logo on any piece of clothing.
Standard Embroidery:

The name itself illustrates a standard approach to customizing the process and results of digitization of the logo.

3D Puff Embroidery: This type of embroidery for digitization helps to achieve a textured element with dimensional depth and an elegant feel in your brand logo or logo.
Laser Embroidery:

This is a layered form of embroidery where the location of the logo is confirmed and the material is pushed inside the machine so that the laser technology can design the desired pattern without the use of any stitches.

Patch embroidery:

This form of embroidery is very simple in which the fabric is stapled with the logo and then placed on the desired garment using different designs and patterns of embroidery.
How to Digitize a logo
Once you know what kind of embroidery machine you are working with, you can proceed by converting the artwork or logo into the appropriate file type. To do this you will need to install digitizing software on your computer. Guidelines for digitizing software visit Digitizing Softwares.
Step 1: Upload your logo into the software:
In this first step, you will insert your logo or design file (JPG, PNG, etc.) into the program and trim any unnecessary spaces around the image you want to embroider.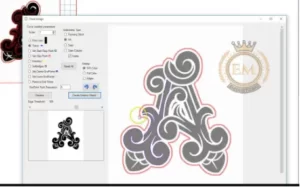 Step 2: Set the size of the embroidery design:
Enter your desired dimensions for your embroidered logo or design. This will be the size your image will appear on your product, so be sure to carefully measure the space available for embroidery on the product first! Once you've got it fixed, make sure to lock the image before moving on to the next step.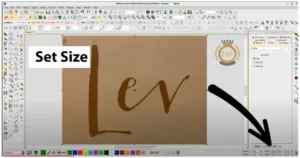 Step 3: Select your stitch type:
There are different types of stitches that are used to fit different shapes, textures, and more. Each sewing type has a maximum stitch length that must be considered. When choosing your sewing type, you should also consider the type of fabric and the "push and pull" of the garment. Here are the 3 most common types of sewing machine embroidery.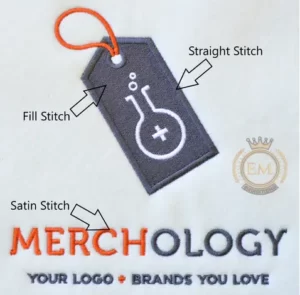 Straight stitch
Straight stitching is basic stitching for embroidery in which straight lines of stitches are repeated to form a pattern. You can make thick lines by repeating the straight stitch several times. It is important to note that straight stitches are not only for straight lines, they can also be used for curved shapes!
Straight stitches are most commonly used:
Shading

Outline

Detailed work
Satin stitching
If you want to embroider on text, then satin stitching is probably the type of stitching for you. The length of the satin stitching thread gives it a shiny shape that works perfectly for lines. The maximum longer stitch length for satin stitches is 12.1 mm.
Satin stitches are the most commonly used:
Words and text

Borders

Getting a shiny look
Fill Stitch
Also known as tatami stitch or ceding stitch, fill stitch is commonly used to fill patterns, as the name implies. Filling stitches use alternate lines to give the embroidery a woven shape. The maximum stitch length for filling stitches is 4 mm.
Fill stitches are the most commonly used:
Fill in the blanks

Creating a textured shape

Large design

More sustainable applications
Step 4: Set the direction of stitching:
Determining the direction of sewing is essentially a roadmap for your embroidery machines. In this step, you will be told to provide step-by-step instructions for each sewing machine. Different sewing patterns can be used to achieve different shapes, textures, and colors. Leaving this step will result in a lot of trimming, jumping, and an ugly machine pattern. Creating an efficient sewing direction will also save you time and thread!
Step 5: Set the color of your embroidery thread:
Choosing the right colors is as important as determining the type of fabric and sewing you choose. Colors decide how accurately you copy the digitized version of your logo. Make sure you carefully select the desired colors from the color bar. The Pantone colors of your logo should match the colors of the thread you choose to use for your embroidery. For more guidelines about threads Click Here.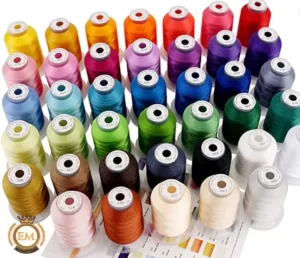 Step 6: Transfer the file to your embroidery machine:
After converting common files like PNG, JPEG, etc. to embroidery files, now you have to transfer (converted embroidery) files to the machine which you will use for embroidery. The transfer process is very simple. You can do this by using a flash card, a computer with embroidery software, or a USB cable. This step is important for your embroidery machine to work on its magic before recognizing the file, make sure you choose a suitable file that matches the type of machine.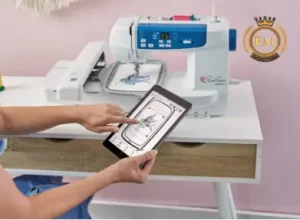 Step 7: Prepare the embroidery machine for embroidery:
There are a few steps you can take to get your embroidery machines ready to sew your digitized company logo or design. First, you need to inform the machine about the design elements by selecting the appropriate needles, threads, orientation, and embroidery layout. Make sure your machine has the colors of the thread you want. Next, place your products or fabric in your embroidery loops or embroidery frames and slide them into the arms of the embroidery machine.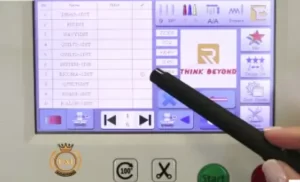 Step 8: Check your digitized logo:
See your embroidery machine working on your new digitized logo or design. It only takes a few minutes! Once this is done, inspect the embroidery design to see if you need to make any digitizing adjustments before embroidering your product. If necessary, make adjustments and re-test until you are satisfied with the result. Then you are ready to embroider the product with your perfectly digitized logo!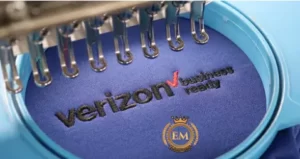 Conclusion
Now that you know how to digitize the logo, follow the tests above, and keep testing until you are satisfied with the output of the machine.