How to Create & Screen Print QR Codes on Garments
In today's digital age, printed QR codes on t-shirts have become an increasingly popular and versatile tool for sharing information and connecting with audiences. From promotional campaigns to personal branding, incorporating Screen Print QR codes onto garments, such as t-shirts, opens up a world of creative possibilities. In this article, we will explore the process of creating and screen printing QR codes on garments, allowing you to showcase interactive content and engage with your audience in a unique and innovative way.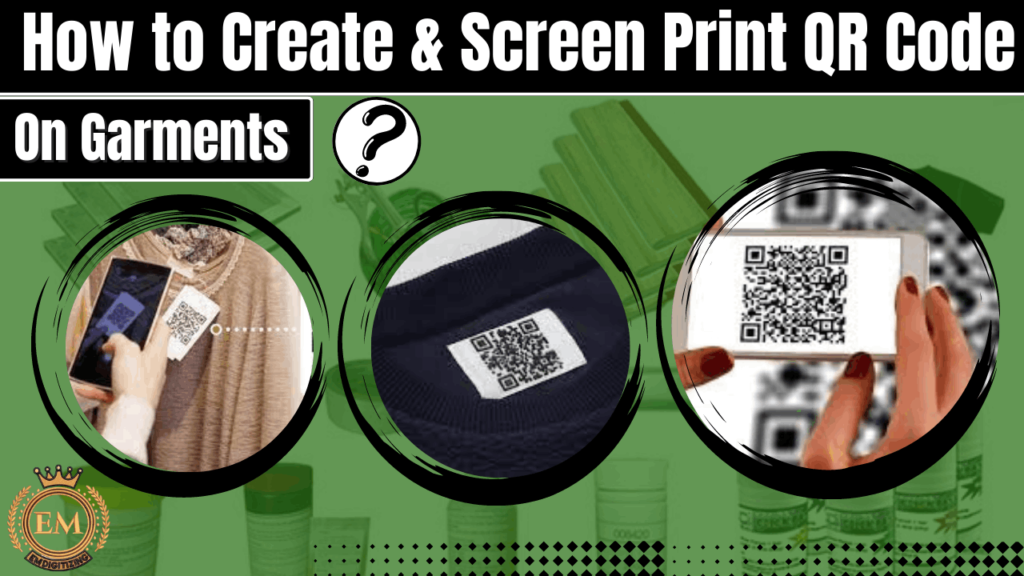 How to Create & Screen Print QR Codes on Garments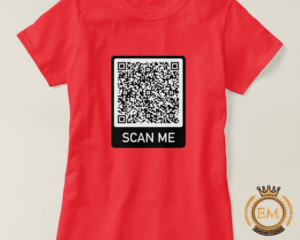 Before diving into the process, it's essential to understand what QR codes are and how they function. QR codes are two-dimensional barcodes that can store various types of data, including URLs, text, contact information, and more. When scanned using a QR code reader or a smartphone camera, they direct users to the encoded information or trigger specific actions, such as opening a website or launching an app.
Generating Custom QR Codes: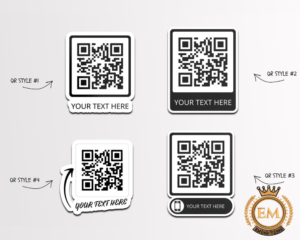 To create a QR code clothing, you'll need a reliable QR code generator. Numerous online platforms offer free QR code generation services. Choose a reputable one that allows customization options, including color, embroidery design, and error correction level. Depending on your objective, you can link the QR code to a website, social media profile, or specific content relevant to your brand or message.
Designing the QR Code for Screen Printing: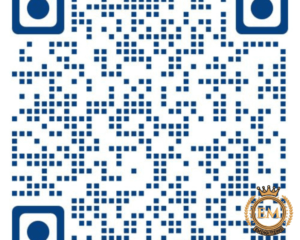 Consider the size and placement of the QR code on your garment. Ensure it is large enough to be easily scanned while maintaining the desired aesthetic appeal. Choose a high contrast color for the QR code to ensure visibility and readability. Test the QR code on various devices and QR code readers to verify its scannability before proceeding to print.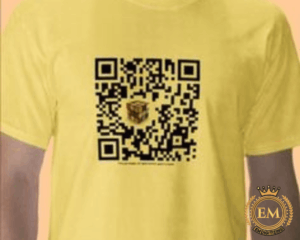 Consider the amount of ink coverage required for your design. Excessive ink coverage can lead to bleeding, smudging, or a loss of fine details. On the other hand, insufficient ink coverage may result in a patchy or uneven print. Strike a balance between the amount of ink used and the desired effect to achieve optimal results.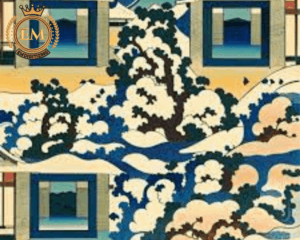 Convert your customized QR code into a high-resolution vector image format compatible with screen printing software.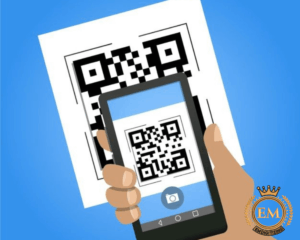 Use photo-emulsion screens or stencil techniques to transfer the QR code design onto screens for printing. Ensure accuracy and alignment to maintain the QR code's readability.
Set up the printing equipment: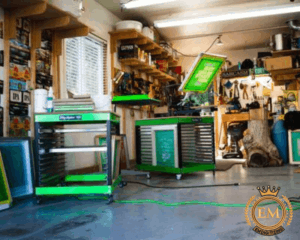 Mount the screens onto a screen printing press and adjust the registration to ensure precise placement of the QR code on shirt.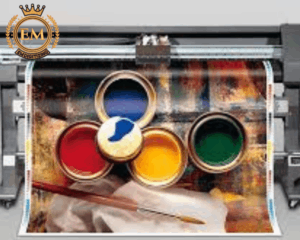 Load the appropriate ink color onto the screen and use a squeegee to evenly distribute the ink over the QR code stencil. Repeat the process for each garment.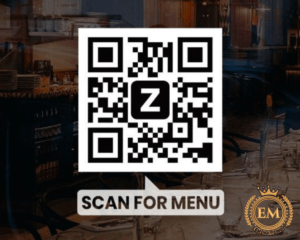 Follow the ink manufacturer's instructions for curing the printed QR code. This typically involves heat-setting the ink to ensure durability and washability.
Quality Control and Testing: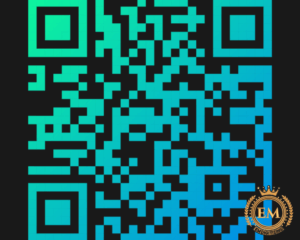 After printing, conduct quality control checks to ensure the QR codes are accurately reproduced and scannable. Test each QR code using different devices and QR code readers to confirm functionality. Address any issues promptly, such as adjusting the ink color or reprinting if necessary.
Tips To Consider When Creating And Screen Printing QR Codes On Garments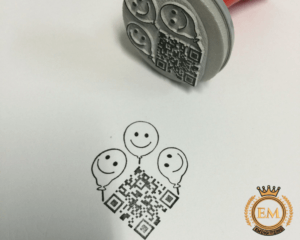 Here are some tips to consider when creating and screen printing QR codes t-shirts:
     

Ensure that the QR code shirts are large enough to be easily scanned but doesn't overpower the overall design of the garment. Consider placing it in a visible and accessible location, such as the chest, sleeve, or back of the garment.

     

Choose high contrast colors for the QR code to enhance its visibility. A dark QR code on a light background or vice versa tends to work well. Avoid using colors that blend in with the garment color, as it may affect the code's readability.

     

Before mass production, test the scannability of the QR codes on various devices and QR code readers to ensure they work effectively. Make any necessary adjustments to the design or printing process if the codes are difficult to scan.

     

Use high-quality inks, screens, and garments to ensure the longevity and durability of the printed QR codes. This will ensure that the codes remain scannable even after multiple washes or extended use.

     

If the QR code leads to specific content or actions, consider including clear instructions near the code, either on the garment or through accompanying materials, to guide users on how to scan and interact with the code.

     

Incorporate your brand logo or elements into the QR code design to maintain consistency and reinforce brand identity. This can be achieved by adding colors or integrating your brand's visual elements within the QR code itself.

     

Include information or a brief explanation near the QR code about its purpose and how to scan it. This will help users understand the value and benefits of interacting with the QR code, increasing engagement.

     

Regularly update the content or destination of the QR code, especially if it leads to time-sensitive information or promotions. This ensures that users always have access to relevant and up-to-date content.

     

Choose a higher error correction level when generating QR codes. This helps to retain the scannability of the code even if it gets partially obscured or damaged during the printing process.

     

Keep the surrounding design elements of the QR code minimalistic and uncluttered. Avoid complex patterns, textures, or busy backgrounds that might interfere with the code's readability.

     

If you plan to incorporate images or logos within the QR code, ensure they are high-resolution and of good quality. Blurry or pixelated images may hinder the scanning process.

     

Utilize online QR code generator tools that offer customization options. These tools allow you to adjust the design, size, and format of the QR code to suit your garment printing requirements.

     

Experiment with various printing techniques, such as traditional screen printing, heat transfer, or direct-to-garment printing, to find the method that yields the best results for printing QR codes on garments.

     

Maintain a clear contrast between the QR code and the background color of the garment. This enhances readability and ensures that the code stands out, making it easier for users to scan.

     

Consider adding visuals or icons near the QR code that indicate its purpose or provide context to encourage users to scan it. This can help spark curiosity and increase engagement.

     

Include a clear call-to-action near the QR code, instructing users to scan it for specific information, discounts, or promotions. This motivates them to take action and interact with the code.
By following these tips, you can create visually appealing and functional QR codes on garments, providing an interactive and engaging experience for your audience.
Screen printing QR codes on garments offers a unique way to engage with your audience and share interactive content. By following the steps outlined in this article, you can create custom QR codes, design them for screen printing, and successfully incorporate them into your garment printing projects. Embrace the potential of QR code clothing to captivate your audience and make a lasting impression with your wearable branding.
If you want to customize embroidery logo digitizing, EM DIGITIZING will be your best choice. At EM DIGITIZING, we deliver the best embroidery logo digitizing services with the best quality.  We offer 50% off on all our services to our potential customers on their first order. So, get a free quote now and we will get in touch with you.
Hope this article will be helpful for you guys!
If there's any question related to this article feel free to comment to us. And, thanks for reading!