Embroidery digitizing t-shirts opens you to a whole new world of expression, where the threads come to life on T-shirts to create a look that is entirely yours. T-shirts are the most comfy clothes that anyone can wear. Everyone, from young to old, has their own collection. T-shirts are now a successful tool for brand promotion and marketing.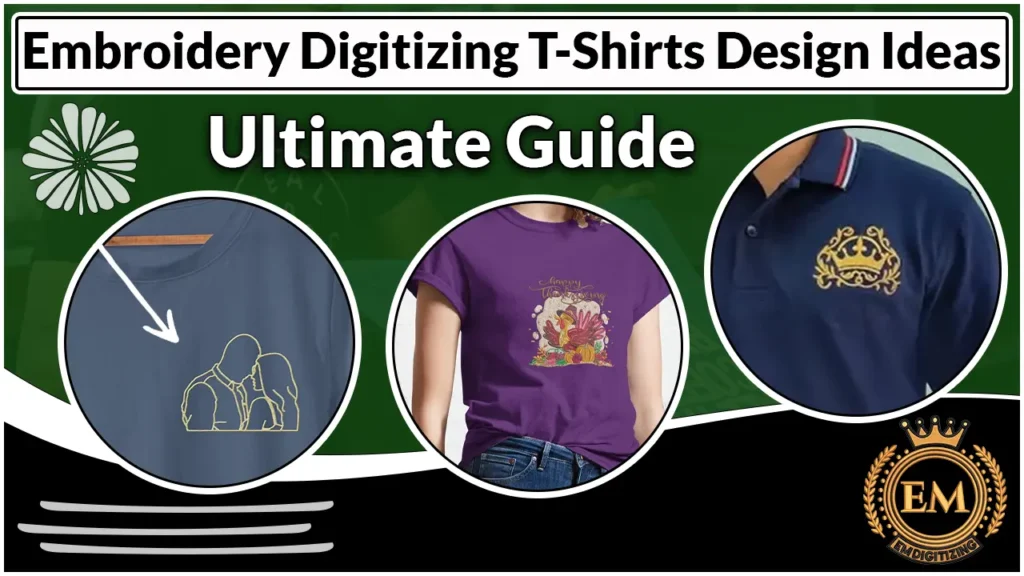 Wearing t-shirts with brand logos and cool art is popular among employees and other people connected with the company. For custom t-shirt ricamo, you have to come up with t-shirt design ideas and make a lot of important decisions that will lead to a useful marketing tool or just a cool, stylish t-shirt that makes you stand out.
Read till the end because we have exciting news for all embroidery fans.
Ricamo Digitalizzazione T-shirt Design Ideas: Guida definitiva
Design Ideas for Embroidery Digitizing T-Shirts

:
There are a wide variety of embroidery digitizing T-shirt design ideas available. Some popular options include:
Logos and branding

:
One effective method of advertising a company or product is to have T-shirts embroidered with the logo. The logo might appear on the front, the back, or even the sleeve of the shirt. This is a popular option for businesses, sports teams, and other organizations.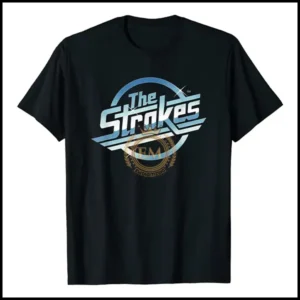 Logos and branding

:
One effective method of advertising a company or product is to have T-shirts embroidered with the logo. The logo might appear on the front, the back, or even the sleeve of the shirt. This is a popular option for businesses, sports teams, and other organizations.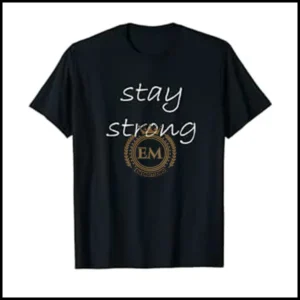 Illustrations and designs

:
T-shirts can have a lot of different pictures and designs embroidered on them. There are different ways to do this, like using cartoon, realistic, or artistic graphics. This is a fantastic option for personalizing your t-shirts in a special way.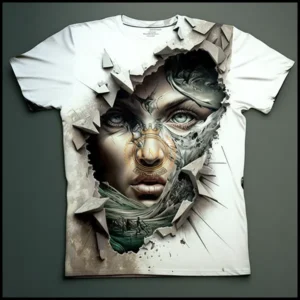 Photographs

:
You can even use embroidery to make photos that look real on t-shirts. This is a beautiful way to remember or record a moment.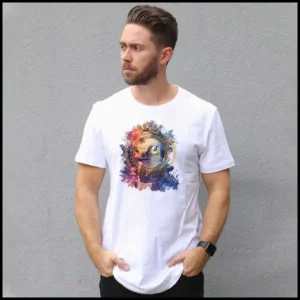 If you don';t have the time or expertise to create your own digitalizzazione del ricamo disegni, you can hire a professional embroidery digitizer like EMDigitalizzazione to do it for you. We have professional embroidery digitizers with the skills and experience to create high-quality digitized designs that will look great on your T-shirts. So contact us right now.
Computerized Embroidery T-Shirt Design Ideas

:

Things To Consider

: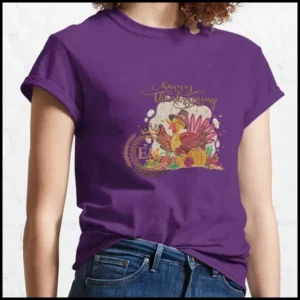 It';s important to take into account a few factors before making a final decision on an idea for embroidery digitizing T-shirt designs. Some considerations are as follows:
Understand The Motive

:
Before you start digitizing an embroidery pattern, you need to know why you want to make it. Whether you';re creating a design for a personal project or for a business, it';s important first to determine the target audience.
For personal events like birthdays, weddings, o Halloween t-shirt designs can be more hip, creative, and funky, showing the person';s mood. But when it comes to making a t-shirt for advertising purposes, it needs to be clear, exact, and able to leave a lasting impression on the audience.
Select An Appropriate Size And Color Scheme

: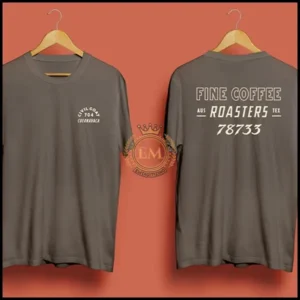 Another important thing to think about is the design';s size and color scheme. The size of the design on the T-shirt should be appropriate. If the pattern is too small or too big, it can look bad and unprofessional.
Color schemes are also an interesting and important part of the style of the t-shirt that makes it look good. The color scheme should go well with the T-shirt. Ad esempio, a colorful pattern may appear better on a white T-shirt than on a black T-shirt.
Before finalizing the color scheme, test it on a sample T-shirt to see how it looks in real life. This will allow you to make any necessary adjustments before the embroidering on the actual T-shirt is embroidered.
To get better ideas about color schemes, it';s always best to talk to a skilled designer. You can contact us for your embroidery digitizing on T-shirts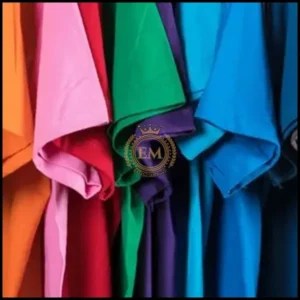 If you';re making your own custom T-shirt, fabric choice is one of the most important steps. The fabric must be both comfortable and sturdy enough to support the design. When deciding on a embroidery, it';s crucial to pick the fabric type that works best with that method.
Embroidery Techniques For Customized T-Shirts

: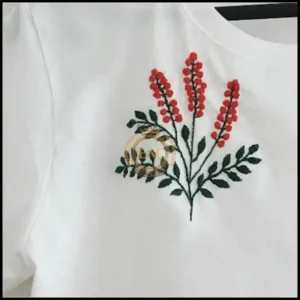 The embroidery method you choose will determine whether your customized shirt looks professional or messy. Choosing a new technique that suits your budget and produces a beautiful output from the many that have emerged recently can be hard.
Which one you choose relies on the design details, the fabric you want, e, most importantly, how much you are willing to pay.
There are many embroidery techniques available for customized T-shirts. Here are some of the most common ones:
3D Ricamo a sbuffo:

In this method

,

foam is placed beneath the embroidery to give it a raised

,

three-dimensional appearance

.

It'

;

s great for bringing your ideas to life

.
Applique:

Applique is a form of embroidery in which fabric pieces are sewn onto a T-shirt and then decorated with embroidery

.

It'

;

s a flexible way to make designs with lots of soft colors and textures

.

Cutwork or Cutout Embroidery

:

Cutwork is a method of making elaborate patterns by cutting off sections of fabric

.

It'

;

s perfect for making lacy designs on T-shirts

.
Ricamo piatto:

This is the simplest form of embroidery

,

in which the designs are embroidered onto the fabric rather than being transferred from a separate pattern

.

It works well for basic text and logos

.
These techniques can be used individually or combined to create unique and customized T-shirt designs.
Offerta bonus: We also offer disegni da ricamo for embroidery on t-shirts with 100% qualità garantita. Our designers customize your design according to your needs with fast delivery. Perciò, you do not have to wait for a long time to receive your design.
Set Budget And Timeline

:

The success of your t-shirt design depends on your budget and timeline. You can make smart choices about the scale of your project and avoid any surprises along the way if you know exactly how much money you have and when you need to finish it.

Having a clear idea of your budget will help you determine what kind of designs you can make and how many colors you can utilize. It can also reveal hidden charges like rush fees and design modifications.

Timelines can help you finish your project on time and within budget. You can keep your company and personal plans on track and avoid unnecessary delays.

Set a budget and timeline for your customized t-shirt to improve your chances of success and ensure satisfaction.
Be Creatively And Follow Trends

:

Trends are continuously evolving. Così, come up with your own design while keeping up with the latest styles in fabric and other materials. It';s fine to get ideas from other people, but pretending to be someone else is not okay.

Ricorda: If you don't have any design in your mind we can suggest the design which looks best on your t-shirts according to trends. So don't miss this opportunity.
Last Words

:

Be Creative in Embroidery Digitizing T-Shirts

Insomma, embroidery digitizing is an excellent option for giving T-shirts a unique feel. Follow the above tips and ideas to make custom T-shirts that will help you stand out from the crowd.

Così, grab your design and t-shirt, and start embroidering your unique story.
Welcome to EMdigitizing, where we turn your unique designs and logos into flawless embroidery digitized files.
We offer embroidery digitizing and vector art services. Our skilled team ensures every stitch is perfected for the highest-quality embroidery on your garments, Accessori, or promotional items.
We're currently offering 50% off your very first order! We';re all about top-quality services at unbeatable prices.
Get a FREE QUOTE from our experts in just 5 minuti.
Don';t miss out on our exclusive 50% off offer and FREE quote service.
Contact us today, and let';s bring your vision to life with precision and creativity!