Stickschriftarten, die wie Sticktext gestaltet sind, erregen Aufmerksamkeit und machen Textilmaterial interessant. Für alle, die Fragen zur Maschinenstickerei haben, embroidery fonts Entwurf, oder digitale Stickerei, I promise you all that by the time you get to the end of this article, you';ll have more ideas. I will be happy to know more and answer all your questions. In the next few minutes.
It was a bygone era when you used to embroider flowers or other Entwürfe auf deiner Kleidung, right? Here come new ideas where the embroidery is done digitally. People search for digital images of their interest on the internet and then the selected images are embroidered on the clothes that you then wear.
Digitalisierungsdienste für Stickereien
Wenn Sie nach Digitalisierungsdiensten für Stickereien suchen, EM-Digitalisierung ist eine der
beste Stickerei digitalisieren
Gesellschaft. Bereitstellung aller Arten der Digitalisierung von Stickereien. Ich empfehle Ihnen, Digitalisierungsdienste zu testen.
Digitale Stickerei
Machine embroidery is a method of embroidery in which a sewing machine or embroidery system is used to create Entwürfe on textiles. All of you will face a problem while understanding what is digital embroidery. Creating stitched images from a computer-controlled file. It is arranged by a software called SewArt. It converts a graphic into a stitch file that can be read by a sewing machine and the whole process is known as digital embroidery.
Best Machines For Digital Embroidery
Different machines are used for this type of embroidery. The best of them are:
Janome MB-4S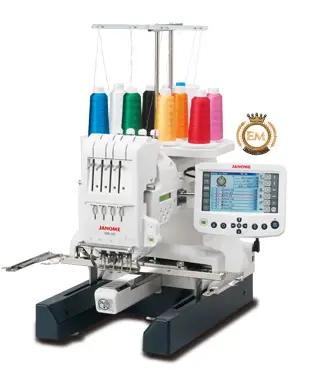 It is the first home computer that uses four needles to help you set up one task and then move on to another while the machine finishes the first task itself. It comes directly on the cushion of a home computer and a more powerful industrial machine.
Singer XL-580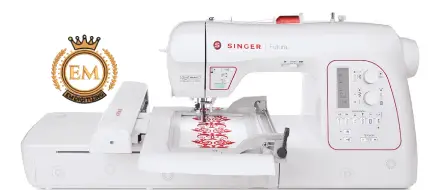 The computer was a never-ending hoop, which ensured that you could work on the boundaries of your project without worrying that they would ever become empty like more traditional computers. A hands-free foot lifter means hands aren';t even on all the material.
Janome Horizon Memory Craft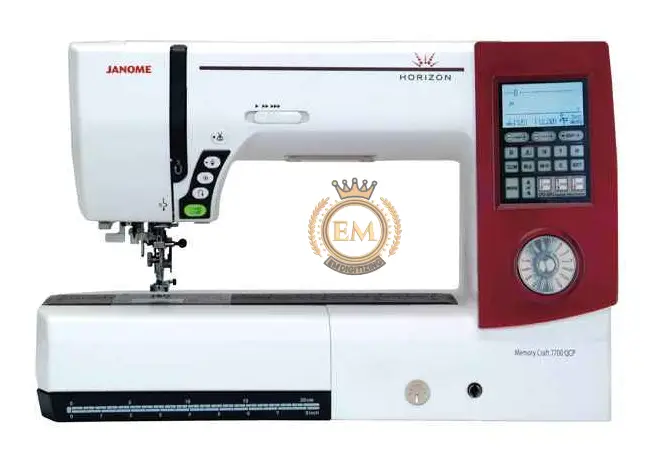 A large touch screen monitor is optimized for smooth operation with real-time PC access, even for a quick way to edit and design Entwürfe.
Tips For Choosing Best Embroidery Fonts
Font Size IsThe Main Factor
As small as you want to make your text, you have to be picky with your fonts. Komplex, stylized, and ornate fonts won';Ich arbeite nicht. If you want to create a Entwurf larger than a quarter inch, you will have limited options. Lowercase letters offer more specific demands, such as thinner thread.
When it comes to large Entwürfe, there are different challenges. The most important characters are the column sizes. Pay close attention and choose a font that works with the correct column width.
Using the Right Embroidery Settings
Allowances for content, font size, and push/pull factors must be taken into account. Horizontal column stitches stretch and push out the material. Vertical column stitches, auf der anderen Seite, pull and pull the stitch pinpoints and material together. Keep these factors in mind and make adjustments when choosing your embroidery fonts.
You need allowances for vertical and curved lines, which can otherwise cause holes and tears if the Stoff doesn';t have enough push and pull resistance. This common mistake will ruin the design. Holes are another common problem. The easiest way to avoid this problem is to choose a safe font. There is also an option to adjust the font of your choice to compensate for annoying factors.
Free Fonts Over The Internet
Modern embroidery technology has opened up many opportunities for different Schriftarten and designs. Most specialized software also allows people to export and share fonts online. Just as with general fonts for typing, there are large databases of embroidery fonts created by various professionals and hobbyists. You can also find a variety of custom font designs on embroidery blogs and craft-specific websites.
If the fonts you have to choose between aren';t appealing, it';s time to hit the web. If you do a lot of embroideries or plan to do a lot, searching the web on a regular basis will help ensure unique designs.
Work with the Embroidery Software
The limits of embroidery capabilities have advanced with the development of embroidery machines and software. This makes choosing a font a much less stressful affair. Modern Sticksoftware makes it easy for the user to inspect, test, and edit fonts. Instead of having to guess or learn a lot of complicated embroidery factors, you can simply change the data on your screen.
You can also create your own embroidery fonts, or save modified versions of your existing favorites. You can also export them, share them with the world, and save them for later use.
Talk to Other Enthusiasts
Like any other group of enthusiasts or hobbyists, embroidery lovers have formed online communities. These sites and social media pages are best for finding ideas, advice, and constructive feedback. Even better, you can ask for help with specific designs, and get tips from experienced embroiderers. Since sewing fonts can be a bit of a challenge, there are also plenty of existing threads to read for advice.
You';ll also find other discussions about embroidery fonts, wie zum Beispiel:
Which fonts are safe and effective

?

What fonts work for what type of embroidery design

?

Which fonts work with which machine

?
And much more. Visiting embroidery forums will give you lots of useful information and inspiration.
Fazit
Now that you have come to the end of this article, you will no longer have any other ideas or confusion about how to choose the best embroidery font design or any question revolving around digital embroidery. You just need to follow a few steps to get into the best fashion and you';gut zu gehen!