Quali misure dobbiamo prendere prima di eseguire il ricamo sul petto sinistro
Left chest embroidery is a popular way to customize clothing and apparel, but it';s important to take certain measures to ensure that the embroidery comes out looking its best. In questo articolo, we will discuss some essential measures to take before doing left chest embroidery.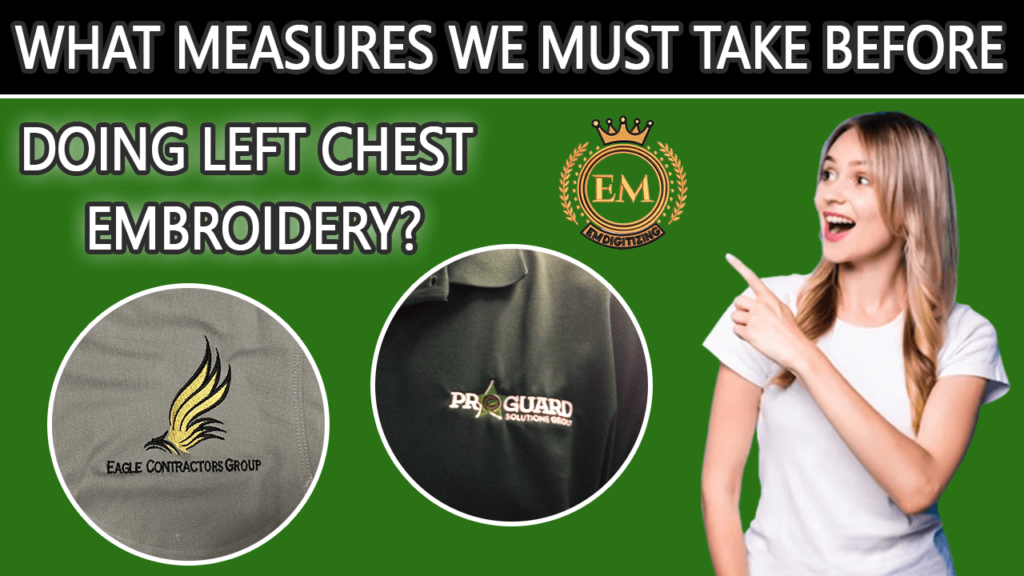 What Is Left Chest Embroidery

?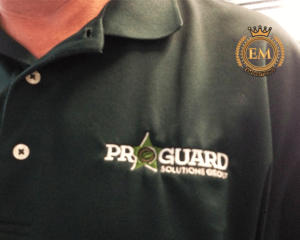 A left chest embroidery is a form of decoration that involves the use of a needle and thread to stitch a design, logo, or text onto a garment. It is one of the most popular forms of embellishment for garments and offers a subtle, yet elegant touch that can enhance the overall appearance of a garment. Whether you are a small business looking to create a professional look for your employees or an individual looking to personalize a special item, left chest embroidery can help you achieve your goal.
Left chest embroidery disegno is a popular choice among businesses looking to add a touch of elegance and appeal to their garments, while also improving the promotional value of their product against competitors.
Whether you are looking to create eye-catching disegni da ricamo for your company's uniforms or want to personalize a special item, a left chest embroidery disegno is an excellent way to achieve your goal. Tuttavia, before you begin, it's important to understand the key measures that must be taken in order to ensure that your left chest embroidery design is of the highest quality and relevance.
Choose a Relevant Design

: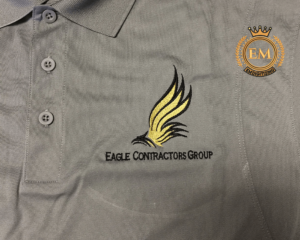 One of the most important things to consider when creating a left chest embroidery design is relevance. Your design should reflect the values and goals of your business, so be sure to choose a design that is in line with your brand image. A well-designed embroidery can help build brand recognition and make your product stand out against competitors.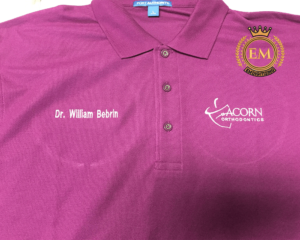 It's important to ensure that the quality of your left chest embroidery is high. A poorly executed embroidery design can look unprofessional and can negatively impact the overall appearance of the garment. Prima di iniziare, ensure that you have the proper tools and equipment to create a high-quality design, such as a high-quality needle and thread, a professional-grade macchina da ricamo, and access to the right software and techniques.
Choose the Right Garment

: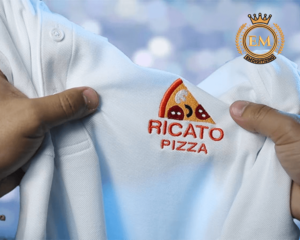 When choosing the garment to embroider, it's important to consider the type of fabric and its texture. Some fabrics, such as cotton or denim, are ideal for left chest embroidery, while others, such as silk or satin, can be more challenging. Be sure to choose a garment that is appropriate for the type of embroidery you want to create, and one that will provide a clear and visible canvas for your design.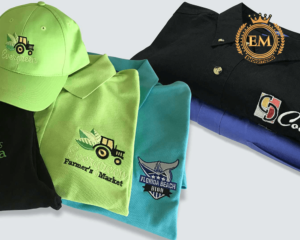 Il placement of the embroidery on the garment is also important. The left chest is a traditional and popular choice for embroidery, as it is easily visible and provides a clear canvas for the design. Tuttavia, depending on the type of garment and the design you want to create, other areas may be more appropriate.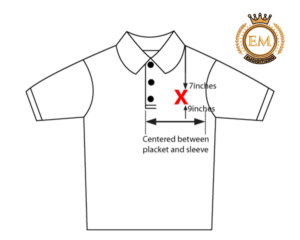 For those who are new to left chest embroidery, it may be helpful to seek the assistance of a professional. A professional embroiderer can help ensure that your design is of the highest quality and can offer advice on the best practices for creating a beautiful and long-lasting design.
Left chest embroidery is an excellent way to add a touch of elegance and appeal to your garments, while also improving the promotional value of your product against competitors. Tuttavia, before you begin, it's important to consider key measures such as choosing a relevant design, ensuring quality, choosing the right garment, and proper placement, and seeking professional assistance. By taking these steps, you can create a stunning and long-lasting left chest embroidery design that will make your garment stand out and leave a lasting impression.
We hope you enjoyed reading this article as we did in writing.
Se desideri personalizzare la digitalizzazione del logo del ricamo, DIGITALIZZAZIONE EM sarà la tua scelta migliore. Presso EM DIGITALIZZAZIONE, offriamo il meglio embroidery logo digitalizzazione Servizi con la migliore qualità. Noi offriamo 50% di sconto su tutti i nostri servizi ai nostri potenziali clienti al loro primo ordine. Così, get a free quote now and we will get in touch with you.
Spero che questo articolo sia utile per voi ragazzi!
Se ci sono domande relative a questo articolo, non esitare a commentarci. E, grazie per aver letto!