Jump stitches are very time-consuming in the attività di ricamo, if you have 1000 shirts to embroider and you receive a disegno digitalizzato with jump stitches from your digitizer, you don';t have to trim these threads manually on each shirt. Can, and if you do, it';s going to cost time and money.
Jump stitches have been a problem with many embroidery digitizers –; they can be a real pain and slow down your sewing process. As a professional digitizer, you should make a conscious effort to minimize the number of jump stitches in your workpiece. It may not be possible to completely remove trims and jump stitches but it is very possible to reduce their number.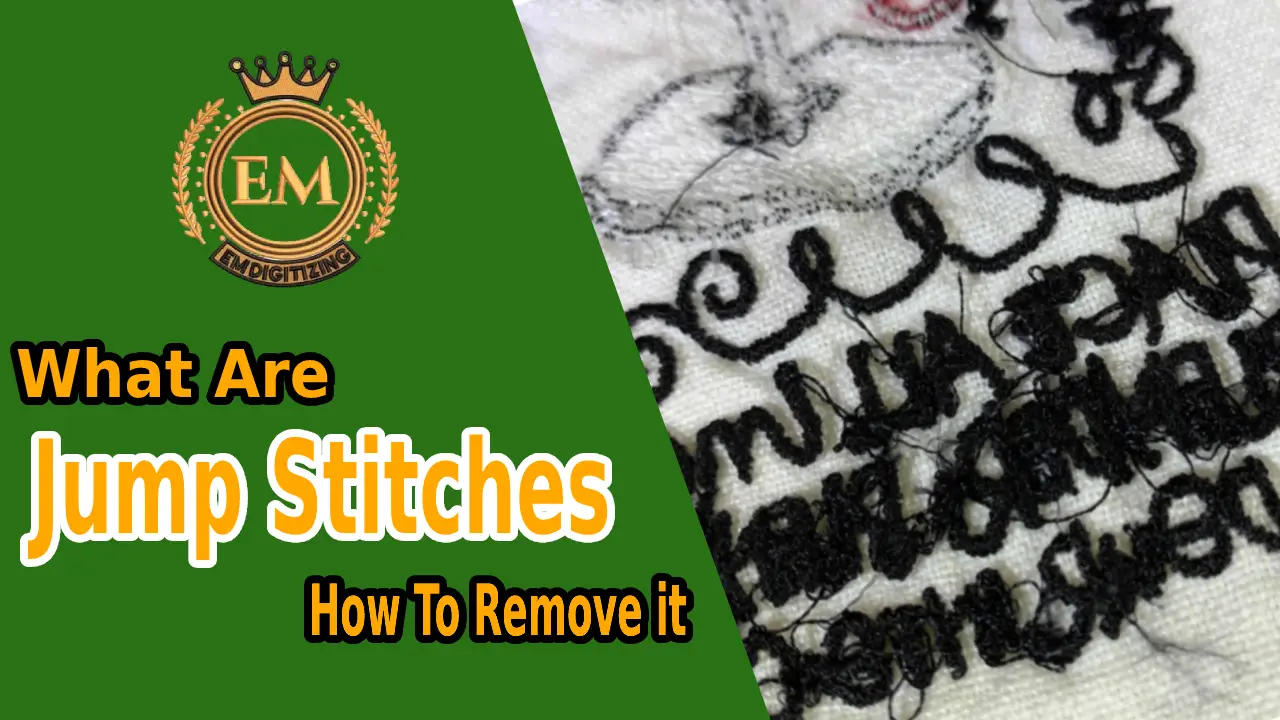 Servizi di digitalizzazione del ricamo
Se stai cercando servizi di digitalizzazione del ricamo, La digitalizzazione EM è una delle
migliore digitalizzazione del ricamo
azienda. Fornire tutti i tipi di ricamo digitalizzazione. Ti consiglio di testare i servizi di digitalizzazione.
What are Jump Stitches

?

Jump stitches are often a necessary evil. When two items in a disegno are not connected in any way, il macchina da ricamo will need to travel from one to the other. It';s amazing when these travel stitches can fade through another part of the design, but that';s not always possible.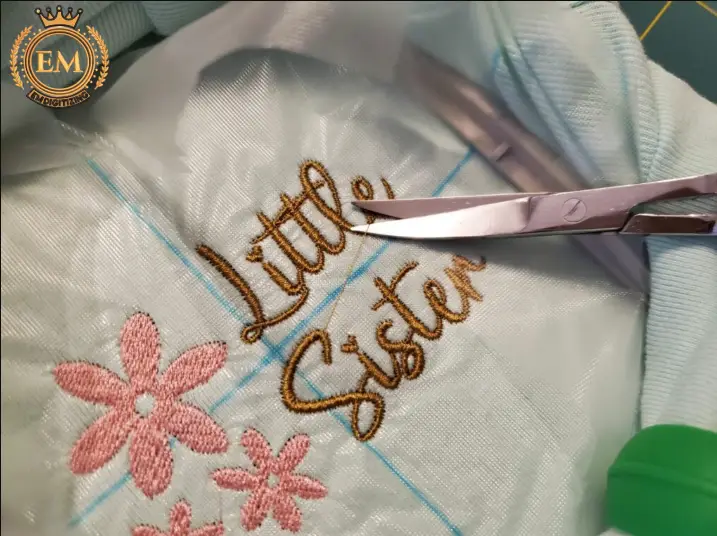 Per esempio, consider an embroidered name. There will naturally be spaces between letters and often there is no other way to get from one to another without jumping.
When do you cut jump stitches

?

High-end embroidery machines offer automatic jump thread trimming, but budget-friendly macchine da ricamo like mine do not! così, I have to manually cut the jump stitch threads.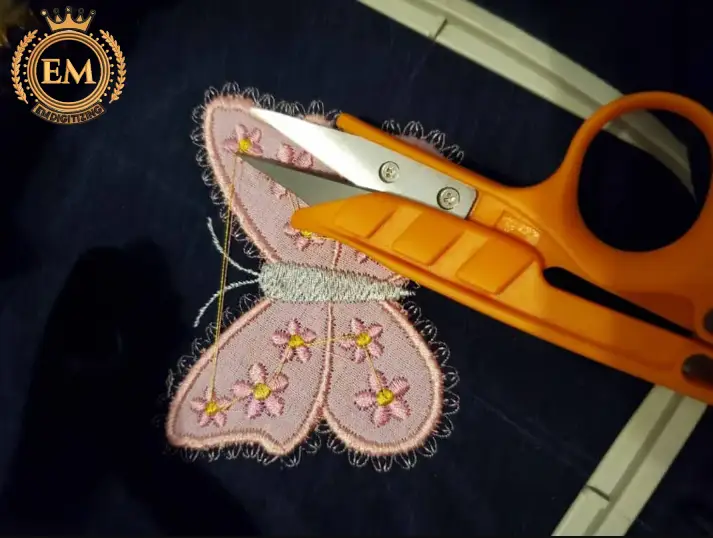 In best practice, you should at least trim the jump stitches after each color change on your machine.
This prevents those loose threads from getting caught on the presser foot or needle as the machine sews the next colors. If your design has too many jumps in one color, you can manually stop the machine and cut after each jump.
If you';ve used a water-soluble stabilizzatore on top of your fabric, it';s easiest to remove the jump threads before removing the topping. Per esempio, those pesky stitches are hard to find when buried in a terry towel loop!
E, if you';re working with very small jump stitches, there';s no need to remove them either. If you';ve ever examined a professionally embroidered item, you';ll notice that between small letters or parts of the design, the stitches are still there. Don';t lose your sanity over small leaps!
Actually, when do I cut the jump stitches?
I don';t trim any small jump stitches during the embroidery process, and I don';t trim either if it';s not possible for the stitches to interfere with the free hoop movement later.
Di 50% of the time, I have to trim everything after every color. The rest of the time, I trim the jump stitches at the end of the project. It';s not the gold standard, but I find it more enjoyable to delay this tedious task until the end of the project!
How To Remove Jump Stitches

?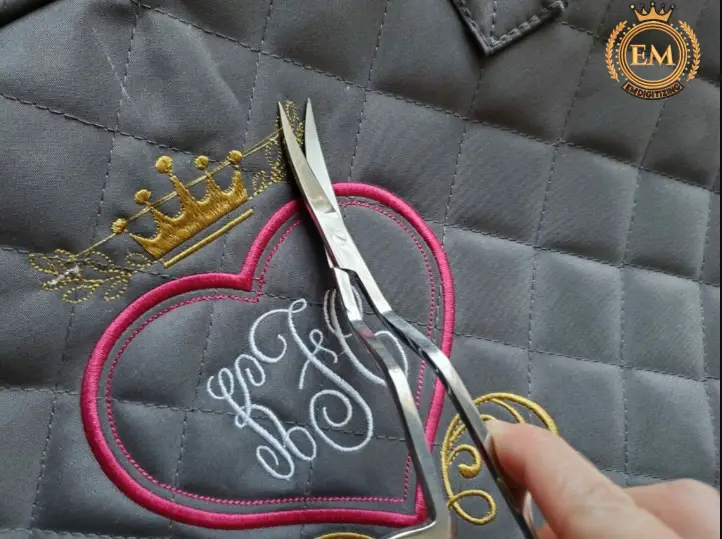 When it';s time for a thread change, you can take the hoop out of the machine to trim the threads or you can put the hoop in the machine and maneuver it around the embroidery foot and the machine head. Just make sure you don';t turn off your machine or transfer the fabric to your hoop.
The easiest way to trim jump stitches is to take a thin pair of embroidery scissors and place them under the jump thread near one side of the thread.
Pull the thread slightly upwards with scissors or your fingers. Prossimo, clip the thread as close to the design as you can without accidentally clipping the design. Trim the front threads of the disegno.
Quindi, hold the newly free end of the thread between the thumb and index finger of your non-dominant hand. O, use a pair of fine, sharp tweezers to hold the end of the thread. Use the scissors in your dominant hand to trim the thread with your favorite scissors.
If you';ve trimmed too closely and loose threads are visible, apply a sealant like Free check to prevent the design from unraveling later.
E, if you have a huge mess of threads, use a lint roller (or seam fix) to easily remove them after trimming! I';ve heard of people using a lighter to singe any residual thread fuzz, but as a big non-risk taker, that';s not something I';m willing to try!
How To Reduce Jump Stitches

?

Knowing how much of a problem digitizing jump stitch embroidery can be, having a solution to it will be a great relief to many. Below are some ways to decrease jump stitches.
Embroidery Scissors that Trim Jump Stitches Well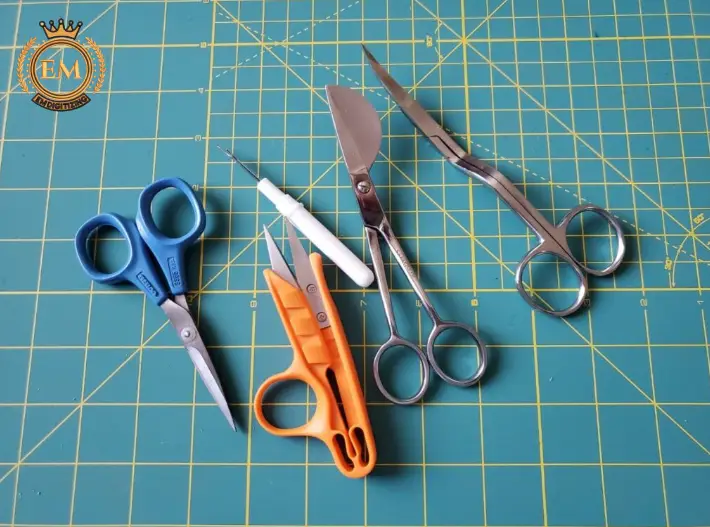 Adesso, there are some machine embroidery scissors that will easily remove jump stitches.
Whatever scissors or scissors you use to trim the embroidery threads will need to be very sharp and have a small, thin tip to fit under the threads. Don';t try to use large sewing scissors (like dressmaker scissors) to cut these tiny threads, Per esempio!
Every embroidery enthusiast seems to have a favorite type, so you can try several pairs before deciding on your preference. Here are some options I have and use below.
Curved Scissors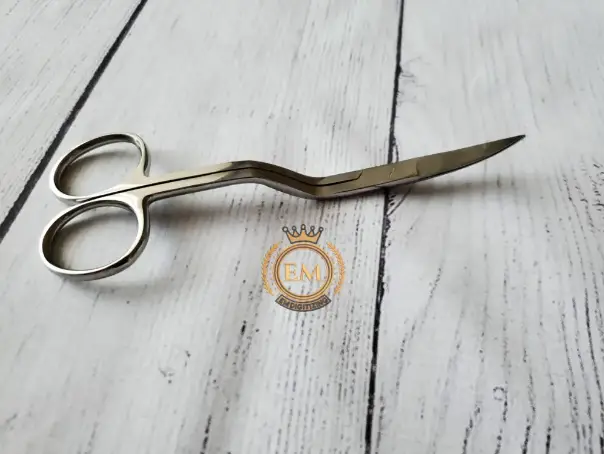 My favorite scissors to use when removing jump stitches are double-curved embroidery scissors.
Because of the curved lines and long, thin handles, it makes maneuvering around the machine head and embroidery foot much easier if you trim the threads with the hoops on the machine. The curve at the tip of the blade also makes it where you can get close to your fabric without puncturing it.
Duckbill Applique Scissors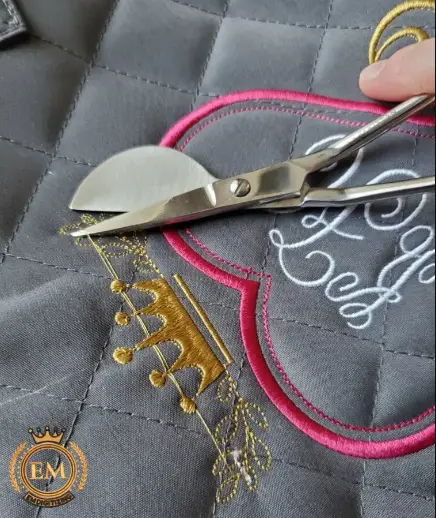 Sorprendentemente, my duckbill applique scissors do a great job of trimming most threads. They don';t work well in small corners or curves, but the rounded bill keeps me from accidentally cutting the fabric!
Forbici da ricamo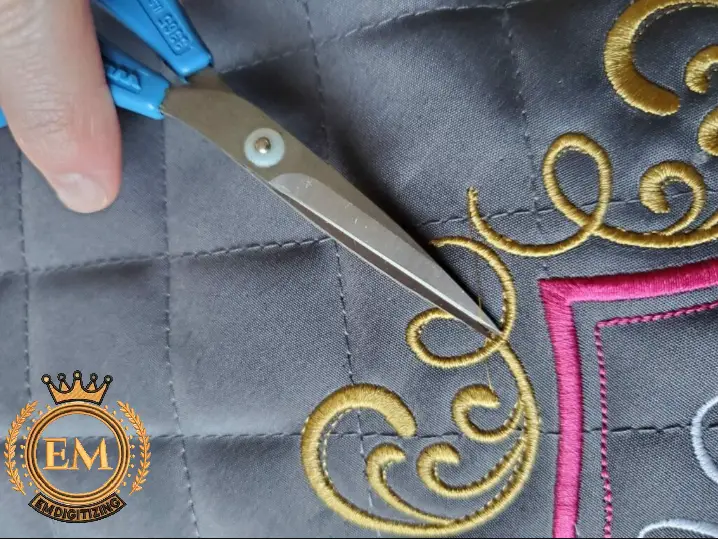 If you don';t want to invest in several pairs of scissors, simple embroidery scissors will do the trick, although they';re easier to use if you remove the hoop from your machine first.
Many machines include a couple of small embroidery scissors among their accessories. There are many really cute options like the hummingbird embroidery scissors below too!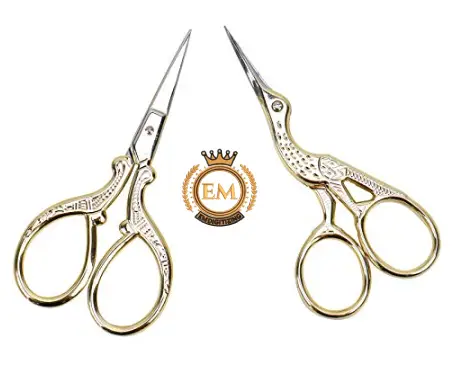 Thread Snips
Somehow I keep collecting scraps of thread, which are another type of scissors that can get close enough to the ends of the jumping stitches to trim them cleanly.
There are also spring action embroidery pieces like the one below. I couldn';t stand my pair, but many embroidery enthusiasts prefer them over the rest!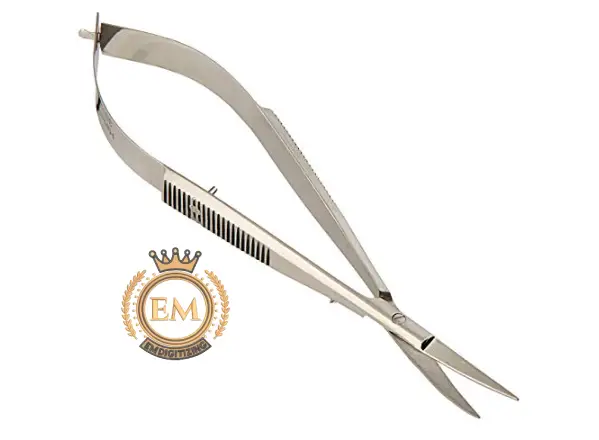 Taglia cuciture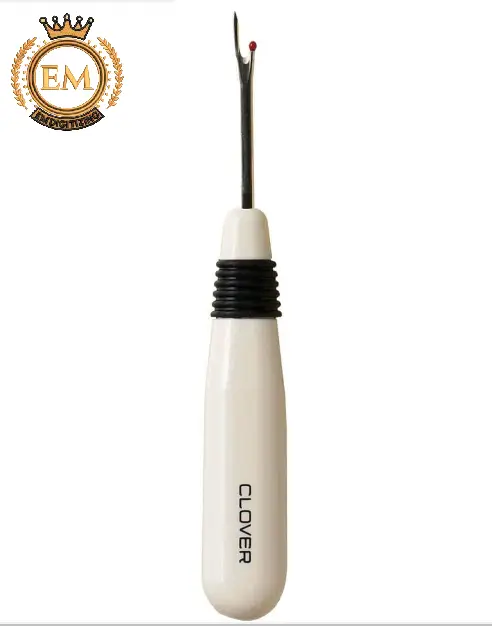 If you';re tied at all, a seam ripper will do just enough to get close to the jump thread. Tuttavia, if your seam ripper isn';t very sharp or you rip at an awkward angle, you';ll end up with frayed threads.
Conclusione
And that';s it. I hope this post has given you some tips for removing those jump stitches from your project!