5
Most Common Sublimation Mistakes-How To Avoid & Fix Them
In questo articolo, we will explore the five most common sublimation mistakes, understand their causes, and provide practical tips on how to avoid and fix them for optimal printing outcomes. Sublimation printing is a popular method for transferring designs onto various substrates, including apparel, mugs, e altro ancora. While it offers vibrant and durable results, there are common sublimation mistakes that can occur during the sublimation process.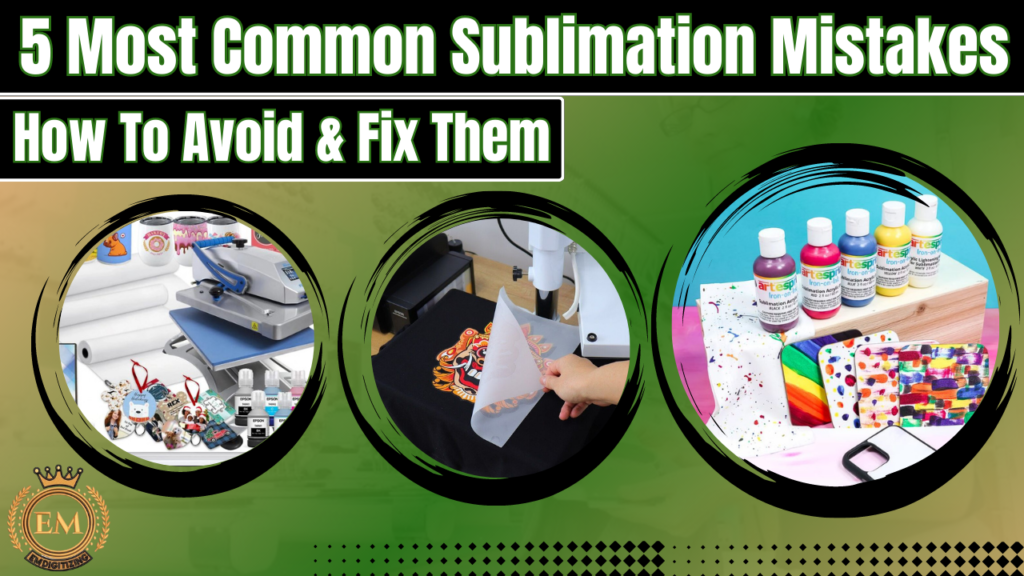 5
Most Common Sublimation Mistakes-How To Avoid & Fix Them
Common Sublimation Mistakes-How To Avoid & Fix Them
Let's see how does sublimation work and how to avoid sublimation on dark colors mistakes.
Design and Color Errors:
One of the most common sublimation paper target mistakes is design and color errors. This can include blurry or pixelated images, incorrect color selection, or poor image resolution. Per evitare questo, always use high-resolution images, ensure proper color management, and double-check the disegno del ricamo before printing. Fixing such mistakes may require reprinting the design with the correct settings and color adjustments.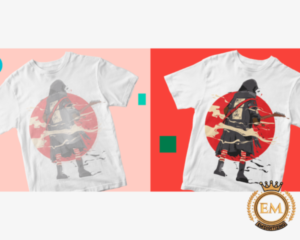 Substrate Preparation:
Improper substrate preparation can lead to sublimation failures. Substrates must be clean, free from dust, oils, or any contaminants that can hinder ink absorption. It is essential to follow manufacturer guidelines for substrate preparation, which may involve pre-treating the substrate with a coating or using specific cleaning solutions. In case of substrate contamination, the mistake can be fixed by thoroughly cleaning the surface and reapplying the sublimation process.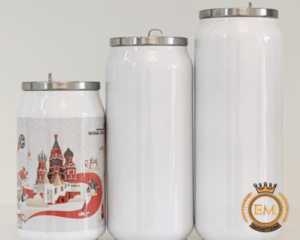 Heat Press Settings:
Incorrect heat press settings can result in sublimation errors, such as uneven transfers, color fading, or scorch marks. It is crucial to follow the recommended temperature, time, and pressure settings provided by the sublimation equipment manufacturer and the specific sublimation paper and ink being used. Regular calibration and testing can help identify and correct any issues with the heat press settings.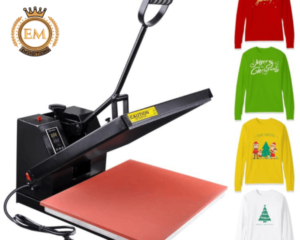 Pressing Techniques and Alignment:
Poor pressing techniques and alignment can lead to image distortion, ghosting, or incomplete transfers. It is important to ensure that the substrate and sublimation transfer paper are properly aligned, and pressure is evenly applied during the pressing process. Using alignment tools, such as heat-resistant tapes or alignment grids, can assist in achieving accurate positioning. In case of misalignment, fixing the mistake may involve repositioning the substrate and reapplying the sublimation process.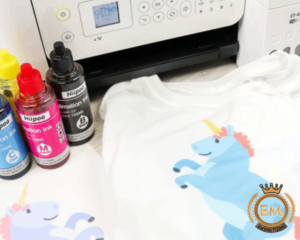 Sublimation Paper Quality:
Using low-quality image right sublimation paper can result in poor ink transfer, sbavature, or bleeding. It is essential to invest in high-quality sublimation paper that is specifically designed for the sublimation process. This ensures proper ink absorption, sharp image transfers, and vibrant colors. If sublimation paper quality is compromised, it is advisable to switch to a reliable brand or supplier and perform test prints to ensure satisfactory results.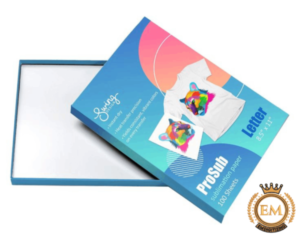 Tips To Help You Avoid And Fix Common Sublimation Mistakes
Here are some tips to help you avoid and fix common image of sublimation errori: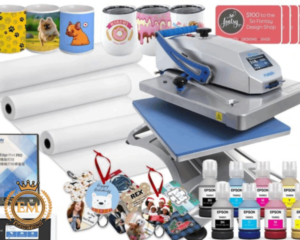 Design and Color Accuracy:
Use high-resolution images and graphics for sharp and clear prints. Ensure proper color management by calibrating your monitor and using color profiles. Double-check the design before printing to avoid pixelation or blurriness.
Substrate Preparation:
Clean the substrate thoroughly to remove any dust, oils, or contaminants. Follow the manufacturer';s instructions for substrate preparation, including any required coating or cleaning solutions. Use lint-free cloths or wipes to ensure a clean surface before applying the sublimation transfer.
Heat Press Settings:
Follow the recommended temperature, time, and pressure settings provided by your equipment manufacturer and sublimation materials. Perform regular calibration tests to ensure accurate and consistent heat press performance. Keep a record of successful settings for different substrates and designs to replicate successful results.
Pressing Techniques and Alignment:
Use alignment tools, such as heat-resistant tapes or alignment grids, to ensure proper positioning of the substrate and transfer paper. Apply even pressure during the pressing process to avoid image distortion or incomplete transfers. Use heat-resistant gloves or tools to handle hot substrates and transfers safely.
Sublimation Paper Quality:
Invest in high-quality sublimating wood paper specifically designed for the sublimating shirts process. Choose a reliable brand or supplier to ensure consistent ink absorption and transfer quality. Perform test prints on different sublimation papers to find the one that works best for your specific needs.
Perform Test Prints:
Always perform test prints on a sample substrate before printing in bulk or on valuable products. Adjust settings, colori, and alignment if necessary based on the test results. Keep a record of successful sublimation color test prints and any adjustments made for future reference.
Continuous Learning and Improvement:
Stay updated with the latest techniques, tips, and advancements in sublimation printing. Join online communities or forums to exchange knowledge and learn from experienced sublimation printers. Experiment with different substrates, disegni, and settings to expand your skills and improve your results.
Temperature and Time Control:
Use a reliable thermometer to accurately monitor the heat press temperature. Avoid opening the heat press prematurely, as it can cause image distortion or incomplete transfers. Adjust the pressing time based on the thickness and composition of the substrate for optimal results.
Image Sizing and Bleed Area:
Consider adding a bleed area to your designs to ensure full coverage on the substrate. Resize your image to match the dimensions of the substrate to avoid unwanted white spaces. Allow for a slight margin between the design and the edge of the substrate to prevent image cropping during pressing.
Substrate Compatibility:
Understand the compatibility of different substrates with sublimation ink and processes. Some materials, such as polyester fabrics or coated ceramics, work best for sublimation stampa. Conduct research or consult with suppliers to determine the most suitable substrates for your desired prints.
Maintenance and Cleaning:
Regularly clean your heat press machine, especially the heat platen, to prevent ink residue buildup. Use recommended cleaning solutions or wipes to remove any ink or debris from the heat press surfaces. Clean the printer heads regularly to maintain optimal ink flow and prevent clogging.
Storage and Handling of Sublimation Transfers:
Store sublimation is transferred in a cool and dry environment to maintain their quality. Avoid exposing transfers to direct sunlight or high humidity, as it can affect the ink';s stability. Handle transfers with clean hands or gloves to prevent oil or dirt transfer onto the paper.
Troubleshooting:
Keep a troubleshooting guide handy to address common sublimation printing issues, such as color fading, blurriness, or uneven transfers. Experiment with different adjustments, such as temperature, pressure, or pressing time, to troubleshoot and resolve specific problems.
Ricorda, practice and patience are key when it comes to mastering sublimation printing. By implementing these tips and learning from any mistakes, you can enhance your sublimation skills and achieve outstanding print results.
Sublimate wood printing offers endless possibilities for creating personalized and vibrant products. Tuttavia, avoiding common sublimation mistakes is crucial to achieve professional and flawless results. By paying attention to design and color accuracy, proper substrate preparation, heat press settings, pressing techniques, and using high-quality sublimation paper, you can minimize errors and enjoy successful sublimate on wood printing experiences. Remember to always learn from mistakes, perform test prints, and continuously refine your sublimation techniques to achieve the best possible outcomes.
Looking to customize your embroidery logo? Non guardare oltre DIGITALIZZAZIONE EM! We provide top-notch embroidery logo servizi di digitalizzazione with the highest quality. Più, for new customers, we offer a fantastic 50% discount on all our services. Get in touch with us today for a free quote and let us bring your logo to life!
We hope you found this article helpful. If you have any questions or comments, please feel free to reach out. Grazie per aver letto!